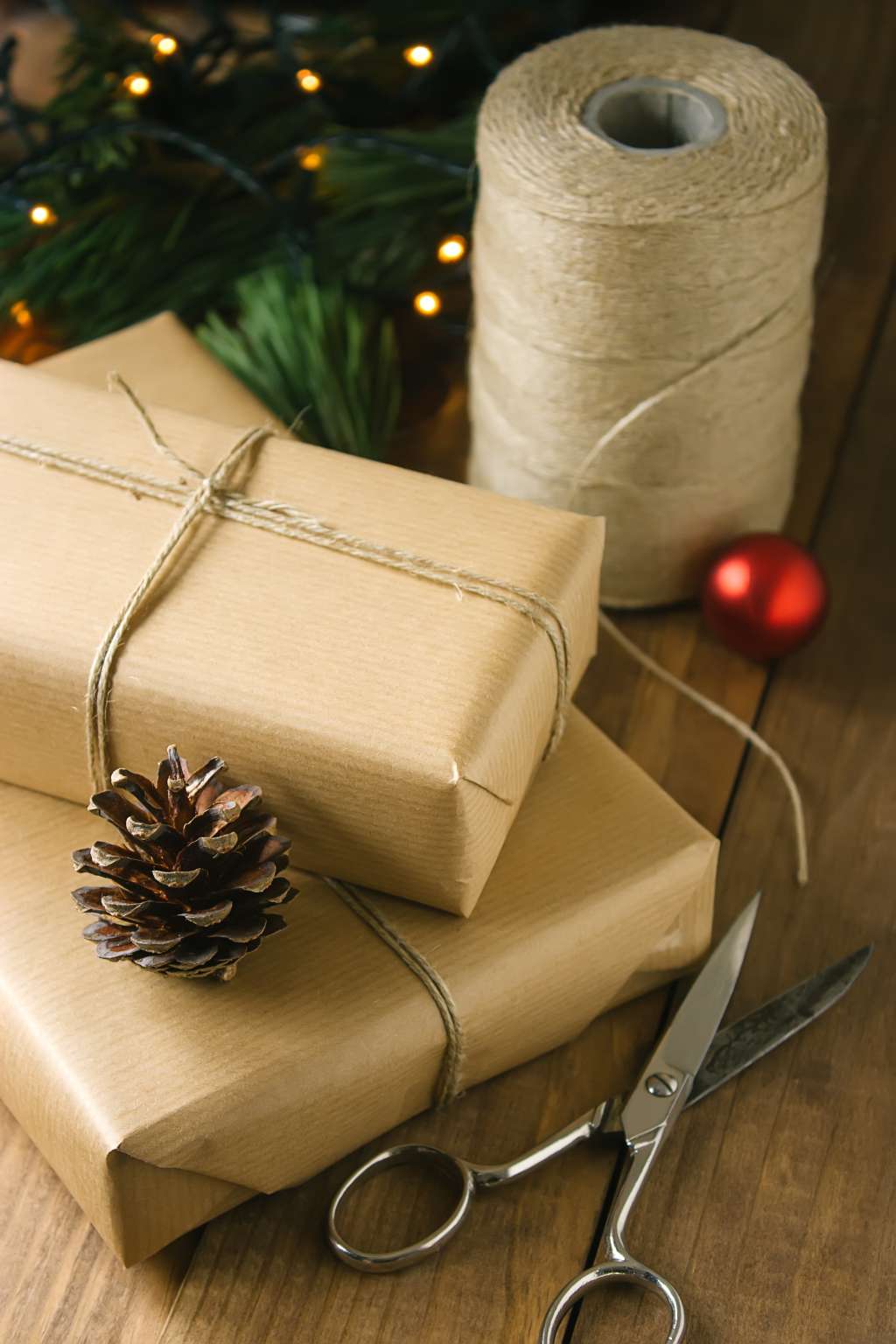 If you've already started your holiday shopping list, but the thought of braving mall traffic, or spending hours online shopping, looms like the Grinch ready to steal Whoville's joy, don't worry. Making your own gifts to give can be beautiful and thoughtful—and a meditative way for you yourself to make it through the season. We've got a few ideas your giftees will actually be excited to unwrap.
For the #BossLady: If your boss or colleague is checking off to-do lists and hustling on the computer, make her work sanctuary a little more lux and functional with a leather and cork mousepad.
For the Cozy Cuddler: Make them feel warm inside and out with cozy slippers. These embellished pom-pom ones from Sugar & Cloth should do the trick.
For the Hostess: She knows her brie from her gruyère and is the happiest when her loved ones are enjoying themselves. Add to her collection of modern serving ware with a sleek wood and marble cutting board.
For the Fur Baby: Don't forget the fluffier family members. After being forced into matching holiday pajamas, surely they deserve their own cozy haven. And if you're looking for more pet gifts, check out our whole roundup of pet approved DIYs.
For Anybody That Needs Some Holiday Cheer: Wreaths are a universally beautiful gift. Personalize for a teacher, mentor, dog sitter—anyone you want to let know you're thinking of them.
For the Trend Setter: Go bold and make a statement. The blogosphere is full of amazing statement earrings inspired by the latest trends (terrazzo earrings anyone?) that will leave the giftee stunned.
For the Foodie: There are all kinds of food kits for sale, or baked goods in Mason jars, out there. Try customizing your own with a shared favorite recipe and all the ingredients to get the giftee started.
For the Shutterbug: Holidays are a great time for some nostalgia. Incorporate a favorite memory into a phone case for a sweet present. Or, if you have a whole album to choose from, check out our roundup of DIY photo gifts.
For the Baby: What little one doesn't love a good teething toy? Laura made her daughter a set to stash all around the home and says her daughter loves these crinkly ears.
For the One Who Needs a Little Pampering: A skincare basket full of little indulgences is a great way to make someone feel special.
For the Plant Parent: Plants stands are shockingly expensive, but can elevate even the most basic houseplant. Make a set of wooden stands, hanging planters, or no-sew canvas wraps so the plant mamas and papas in your life can show off their babies.
For the Bookworm: Readers can never have too many bookmarks. These '80s-style ones from Idle Hands Awake would also be cute add-ons for a New Year's planner.
For the Art Fanatic: Help complete their ever-expanding, mixed media gallery wall with a geometric metal wall hanging.
For the Coffee Connoisseur: This DIY pour over stand and coffee filter holder are perfect complements to last year's gooseneck kettle gift.
For the Next Marie Kondo: Organizational zen can be achieved with a set of custom leather pouches. Make a few in different sizes, for everything from makeup brushes to loose coins, and give to all the wannabe Marie Kondos in your life.
For the One on the Go: Make a modern, minimal keychain to help them keep track of their keys.