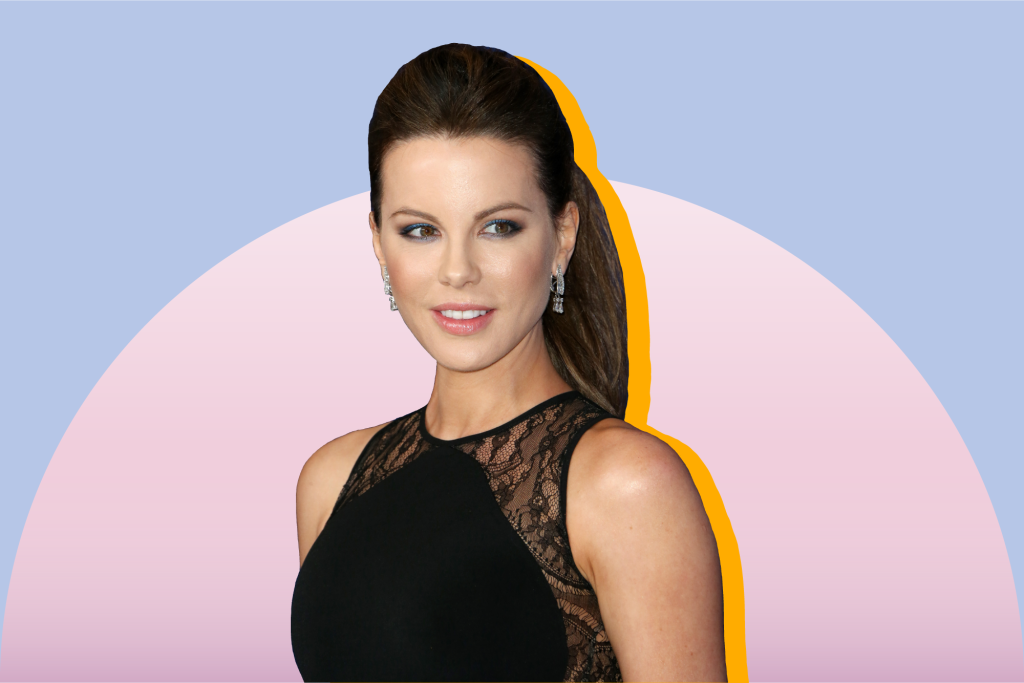 Welcome to My First Apartment! Whether it's your first studio, a four-bedroom deep in the city shared with a handful of roommates, or even an entire house (lucky you!), there's something special about moving into the first place that's truly your own. In this series, we'll showcase actors, artists, entrepreneurs, and beyond—asking them to revisit that oh-so-sweet nostalgia of newly-found freedom.
We love getting glimpses of Kate Beckinsale's incredible style and truly glam home on her posh (and hilarious) Instagram account—if you're not one of her 2.2 million followers, we recommend hittin' that follow button!
But (obviously) the actress doesn't spend her days just hanging out with her friends or going to events. Beckinsale has been hard at work, premiering her new movie "Farming" at TIFF, filming a new series "The Window" set to premiere on Amazon Prime Video in the upcoming months, and even teaming up with Russell Hobbs to launch the iconic British kitchen appliance brand's stateside arrival.
With so many projects coming up for Beckinsale, we thought it would be fun to take a look back on the actress's first apartment to see how far she's come. Turns out, the actress (and her apartment) has been the complete package since she was just starting out in London.
My First Apartment: Kate Beckinsale
City: London, England
Neighborhood: Shepherd's Bush
Size: One bedroom
Why you decided to live there: I really liked the neighborhood and thought it was quite lovely.
What you did on the first night: Realized I had no teaspoons or waste paper baskets!
Set the scene in three words: Cozy, cheap, terrifying
Roommates: None
Three things on your wall: "A Bout de Souffle" French film poster, hats, and awful bumpy wallpaper
Who came over the most: My friend Zoe
The craziest thing your neighbor ever did was: Never be visible
Uninvited strangers: A pigeon flew into the apartment and caused a commotion.
Worst idea you ever had in the apartment: [I dated] someone who told me upfront they didn't believe in monogamy.
Neighborhood haunt: Scottish restaurant
Thing you hated most about living there: Calling the police fairly often
Thing you loved most about living there: Feeling independent
One feature you'd never live with again: A broken lawn chair
One feature you'd never live without: A good music system
Song that will always take you back: "Don't Look Back in Anger" by Oasis
Best memory: Invited over a very fancy film star one evening who was very polite about sitting on a broken lawn chair.
Smell that will always remind you of it: Washing powder
Favorite piece of furniture: Antique Rococo-looking throne chair
What you had too much of: Antique silk flowers
What you had too little of: Closet space
Thing you wish you knew back then: Hanging pictures with Scotch tape and thumbtacks doesn't work.
Happiest thing that happened there: Getting a part in a play I really wanted to do.
First space to feel weirdly small: Definitely the bathroom
Why did you move out?: Wanted a bigger place
Did you get the security deposit back: Yes.
One item you still have today: Original theater stills of "Grease"
This interview has been edited and condensed for length and clarity.