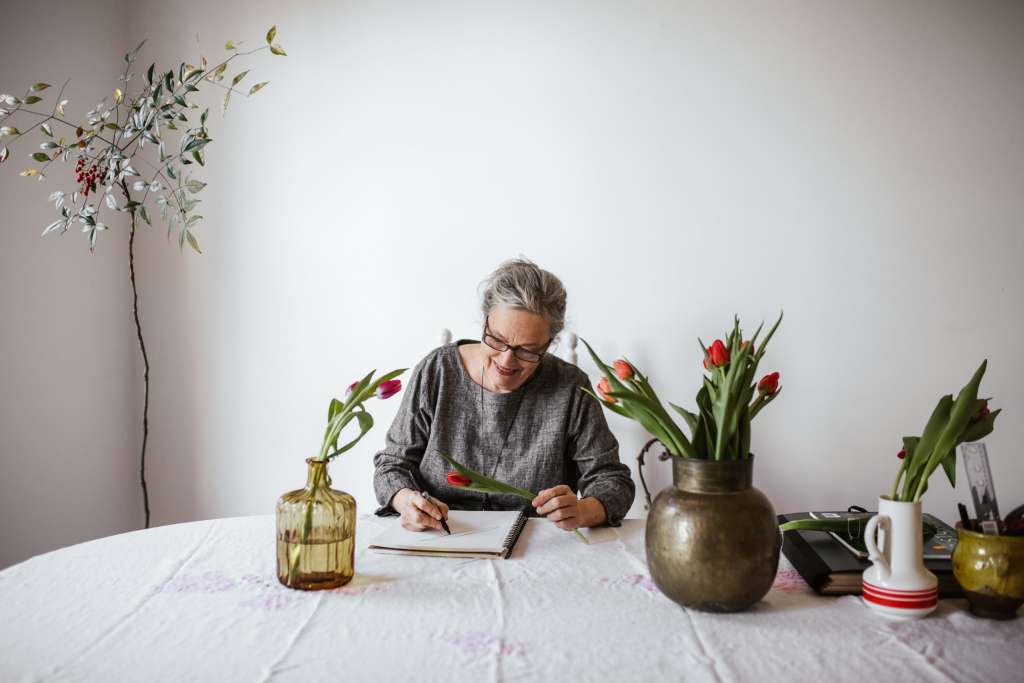 Name: Rebecca Wood, a potter and owner of R.Wood Studio Ceramics
Location: Lexington, Georgia
Size: 1,888 square feet
Years lived in: 2 years, owned
Tired of city life and a small yard, I moved 20 minutes out of town to the historic town of Lexington, and bought an 1865 house on three and a half acres. I made a list of all the things I desired for maximum happiness, then searched the realty sites every day for seven months. I knew my place was out there, because I have luck with finding jaw-dropping old places to live. Well, it turned up, and it has everything I wished for and more, and way cheaper than living in town. It's just me, but every room is a studio for something I do: painting, flower arranging, photography, dancing, and cooking. Outside has all the gardening space I could ever want and it's the perfect "grandmother" place where my granddaughters can run free and explore.
Describe your home's style in 5 words or less: Lots of uplifting light.
What is your favorite room and why? Hard to pick a favorite room because the light is fantastic everywhere. Before electricity, they really knew how to site a house for maximum light!
If you could magically change something about your home, what would it be? I can't think of anything that needs changing. It's that perfect.
What's the last thing you bought (or found!) for your home? More pottery! I make and collect pottery and use it for cooking, eating, flower arranging, and still lifes.
Any advice for creating a home you love? Don't buy new things. I've been a thrifter my whole life and seldom buy anything new. Well-loved and aged things have so much more life and charm. Surround yourself with pieces that please and inspire you and that you enjoy studying and looking at. So much better than TV!
Thanks, Rebecca Wood!
• Interested in sharing your home with Apartment Therapy? Contact the editors through our House Tour & House Call Submission Form.