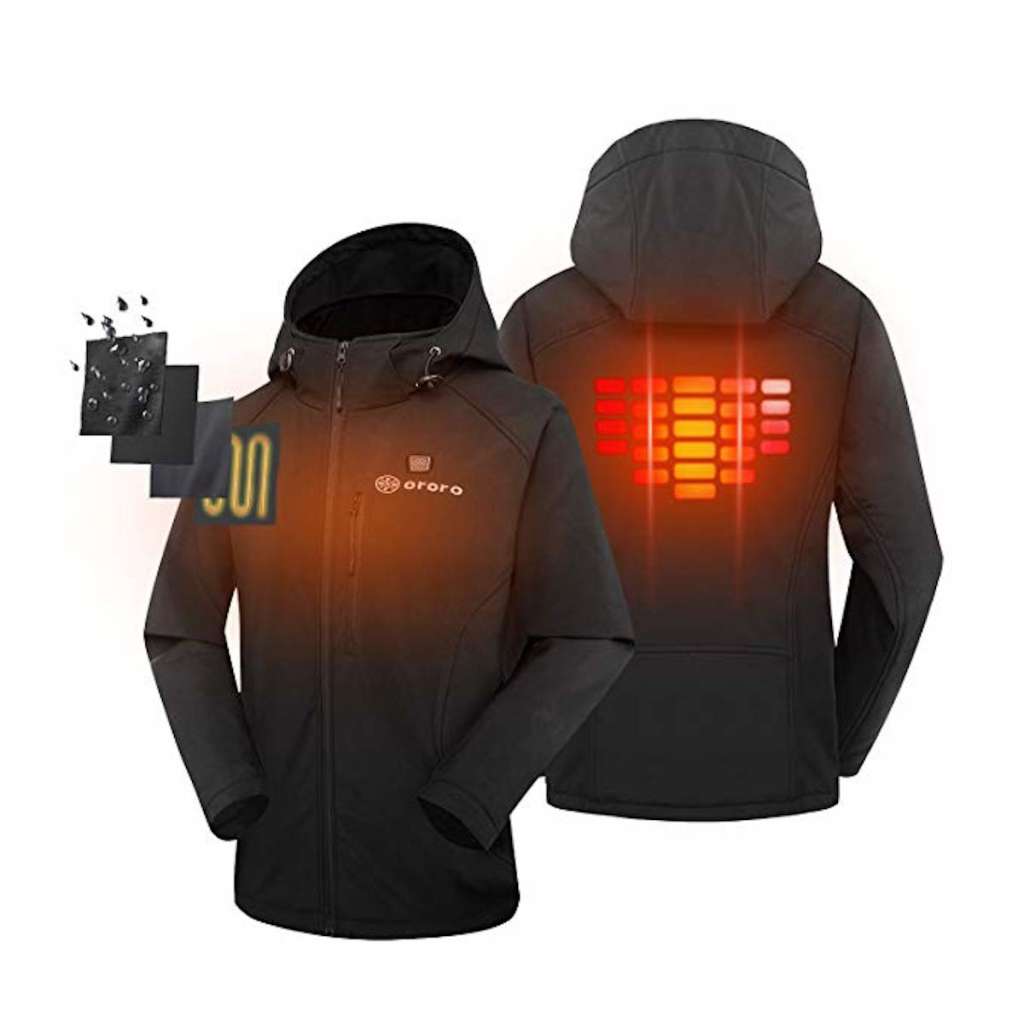 We're at that point in the year where November is about to blur into December. As we get closer to the end of the year, that almost means that the weather is dropping left and right. It feels like just a day ago it was 70 degrees and sunny, then the next day the tristate area is getting snow so bad, many people had commute times home that dragged onto almost 12 hours.
As the weather continues to get colder, people are scrambling to find good, quality winter coats. No one wants to freeze their butts off when it starts to snow once a week. If you're on the market for a new winter coat, why not opt for this heated jacket?
The Ororo Women's Slim Fit Heated Jacket with Battery Pack and Detachable Hood is available for purchase on Amazon for $140.
Ororo makes "Heated Clothing for Every Environment:"
We grew up in the Midwest where the weather patterns change every hour.
We needed something that would adapt to our lifestyle and the ever-changing weather around us.
Biking, hunting, or tailgating, we wanted one jacket that would be able to match all of our needs.
Don't let your life be dictated by the thermometer.
A sign of performance, quality, style and innovation which you will just love to be seen wearing.
The jacket is made with breathable fabric and a soft shell exterior and fleece lining. The hood is detachable, in case you prefer to bundle with scarves and beanies. The outer shell is water and wind resistant. The heating element is a 3 carbon fiber heating elements that generate heat through the core of your body (mid-back, left and right chest). There are three heat settings, which is perfect for slightly cold days and days where the temperate dances around 0 degrees Fahrenheit.
This Ororo jacket heats up fast and can last for up to 8 hours. So, if you're going to be outside for a while, this might just be the jacket for you. It even has a USB port that allows you to charge your smartphone.
You can even toss this jacket in the wash once it gets dirty! Just follow the instructions before doing so. It has a one-year warranty where everything is covered. You can buy Ororo Women's Slim Fit Heated Jacket right on Amazon.