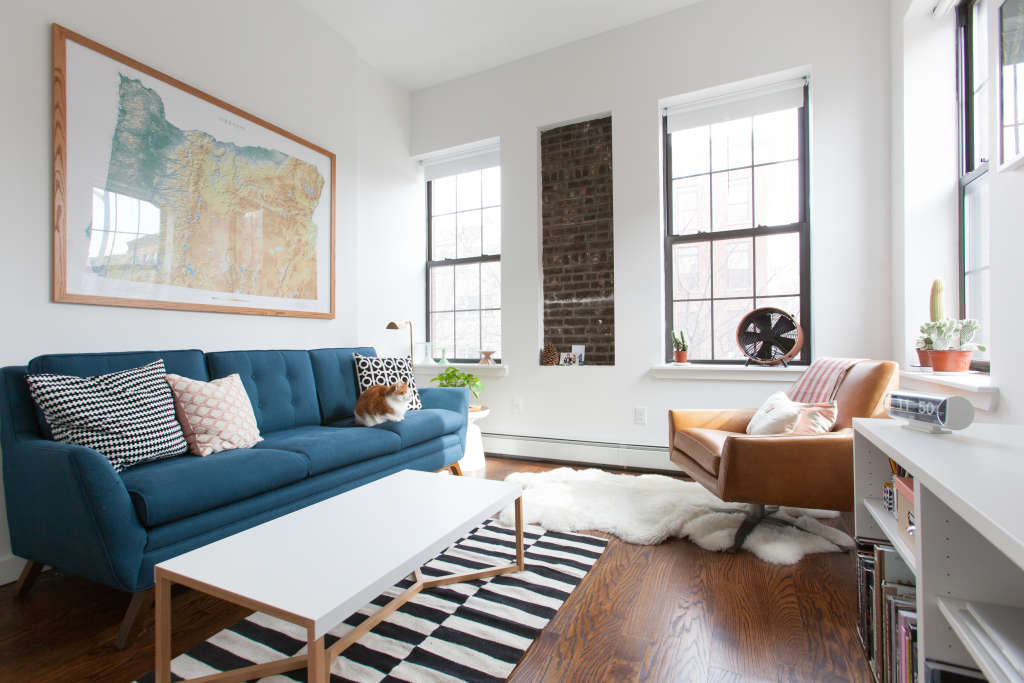 Get ready to make your list (and check it twice!): The holidays are just around the corner. And when better to save big on your holiday shopping than Black Friday and Cyber Monday? Unlike those big advertisements suggest, both days have a lot more to offer than flat-screen televisions, stereos, and smart home appliances. Truth is, there are plenty of great deals on home decor to be had too.
"When it comes to home decor, Black Friday and Cyber Monday are some of the best days to buy items that will arrive in time to prepare your home for the holidays," says Catherine Borda, chief customer officer of Overstock.com. "Shoppers are in the gifting mindset during this time of the year, but it's also important to remember that it is a great opportunity for shoppers to prepare for hosting guests all season long."
Borda adds that, if you play your cards right, you can save as much as 70 percent on your housewares. Below, four items to keep an eye out for come Black Friday and Cyber Monday.
1. Mattresses
A mattress is one of the most important things you can buy. After all, the average person spends a third of their life in bed. However, most mattress can cost you a couple hundreds—if not, thousands—of dollars. If you're looking for a great deal on a mattress, Borda says these holidays sales are great times to buy.
In fact, NerdWallet claims shoppers can save anywhere from 10 to 20 percent during a holiday promotion.
2. Bedding Sets
While you're at it, go ahead and treat yourself to some new bedding. Borda says you can expect some great deals on Black Friday and Cyber Monday.
"Nearly every retailer runs a sale for what has essentially become a shopping holiday, so you can find deals on almost everything," Borda explains.
It doesn't matter if you're hitting up your favorite department store's doorbuster or scouring the web, almost every retailer will have sheets on sale. Translation? You'll be able to find some competitive discounts.
Speaking of sheets, here's what you should look for while you're shopping.
3. Kitchen Appliances
Looking to spruce up your space with some fancy kitchen appliances? Borda says Black Friday and Cyber Monday might be your best bet. Last year, Consumer Reports shared a series of graphics that tracked the prices of ranges, refrigerators, and dishwashers for a year. The verdict was unanimous: All three categories had a significant price drop between Black Friday and Cyber Monday.
So how much can you save? While each brand and model differs, you can expect up to a couple hundred dollars in savings.
4. Living Room Furniture
Black Friday and Cyber Monday are notorious for their discounts on big-ticket items—and furniture is no exception. But while Borda mentions they're great days to purchase living room furniture, she's also had some success buying dining room furniture.
"The best deal I've been able to score was on my dining table," she shares. "I had done my research and discussed it with my fiancé, multiple times. Discussing style, material, color, and size ahead of time allowed me to act quickly."
Ultimately, Borda was able to get her dream table at a cool 70 percent off. Now that's a bargain!
But no matter what you choose to buy, Borda stresses the importance of doing your homework beforehand.
"You need to approach Black Friday and Cyber Monday with a plan," she says. "The reality is that we browse and aren't sure of what we want, passing on items we like because we aren't sure it's the best value. Once we finally make the decision to buy, the item is out of stock."
Take inventory of anything you (or your home) may need, and bookmark some of your favorite listings. From there, you'll be able to go forth and prosper. Happy shopping!