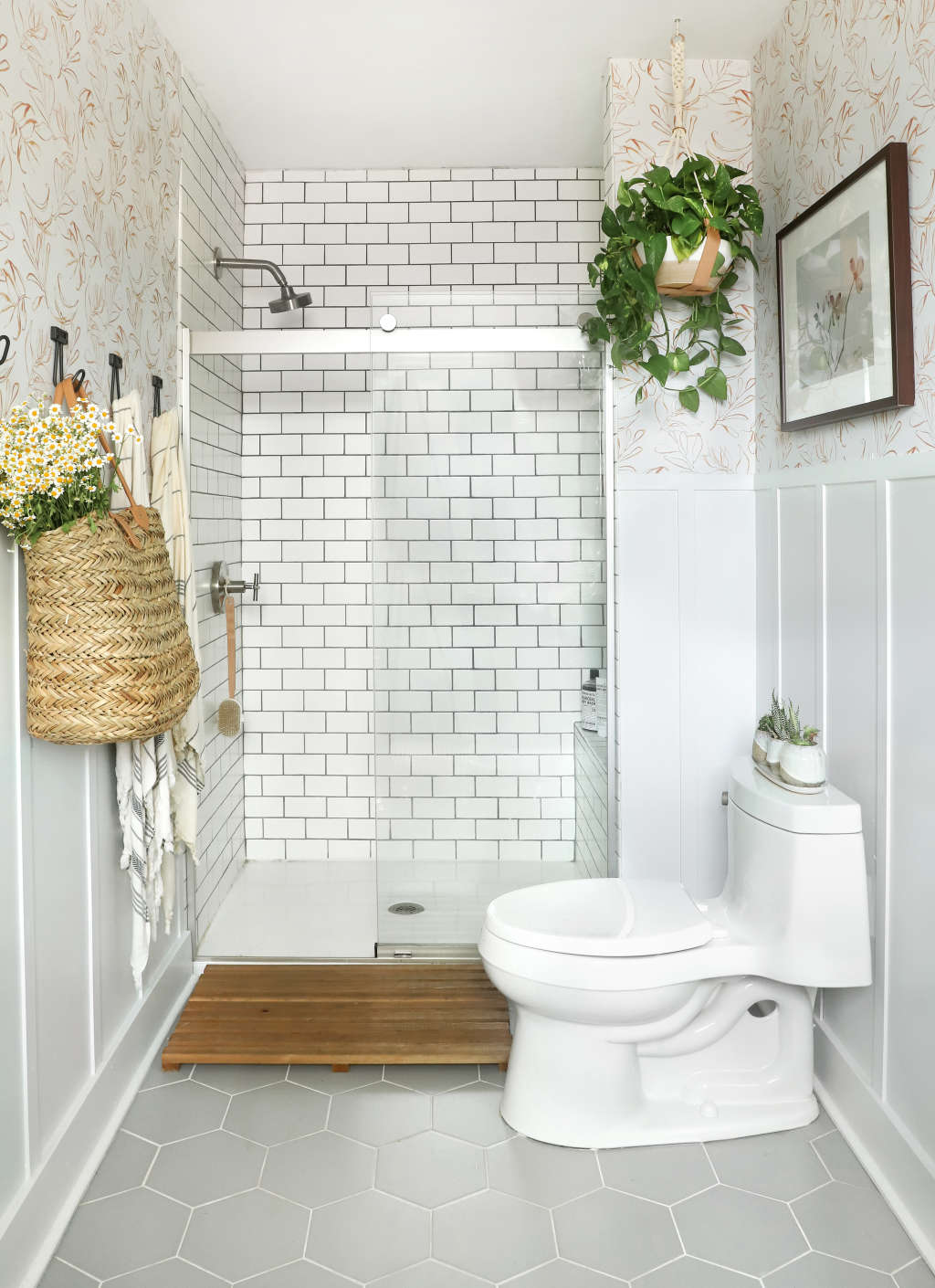 For as much time as we spend in the shower, it can be hard to find the time to clean them right afterwards—which you really ought to do to attack build-up before it gets really grimy. But what if we told you we'd discovered an easy, foolproof way to clean your shower on the regular; with a cleaning tool you probably already have… in your kitchen sink.
What It Is:
A soap-dispensing dish brush, like this $9 from OXO, can be unbelievably helpful when it comes to cleaning your shower tile, tub, and grout. Designed with durable nylon bristles (and sometimes scrapers) for removing stubborn baked-on food from cookware, these mini powerhouses squirt soap straight into the brush with a light push of a button—and then do some serious deep-cleaning (even in hard-to-reach crevices) afterwards.
This means if you keep a soap-dispensing dish brush ready in your bathroom (with water-resistant Command hooks), you can spend a minute or two quickly scrubbing down your shower door, tile, bathtub, and more—while you're still in there. You can squeeze and scrub while you're letting your conditioning mask set in.
The biggest boon? Besides being ultra-efficient (for cleaning both dirty dishes and tile grout), most quality soap-dispensing dish brushes will only set you back 10 bucks or less a pop.
How to Use It:
Simply fill a dish brush with a shower-friendly cleaning solution and keep it in your shower (or under your bathroom sink) for easy access. Here are a few combinations to try:
your favorite commercial shower cleaner
a mix of white vinegar and water
a mix of equal parts vinegar and Dawn dish soap
…or just straight up Dawn dish soap (hey… it works)
With your brush ready, you can devote a few seconds combating gross soap scum and shower buildup while you're taking your daily shower—before it gets out of control.
Apartment Therapy supports our readers with carefully chosen product recommendations to improve life at home. You support us through our independently chosen links, many of which earn us a commission.