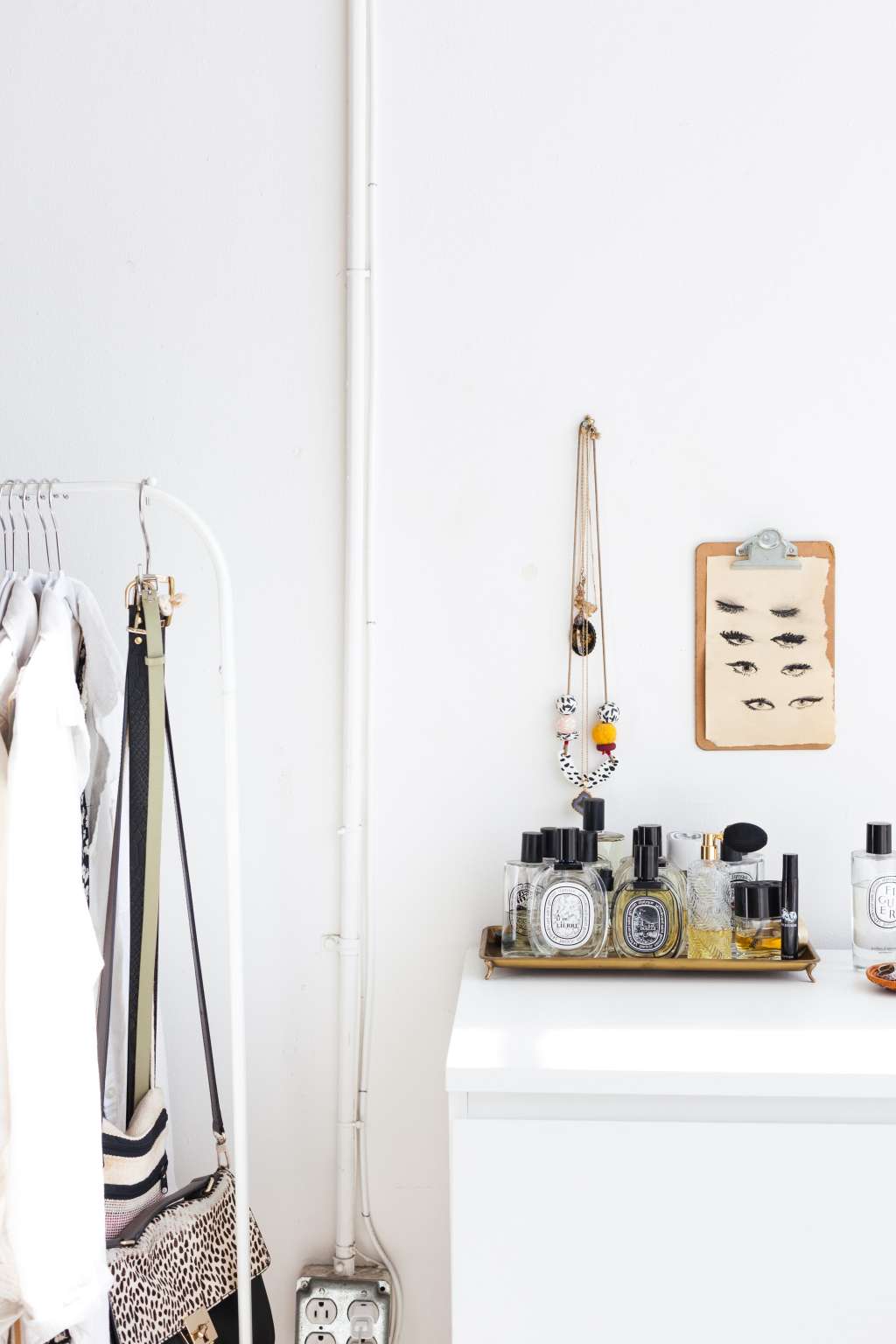 It's about this time on the calendar that we begin to feel the weight of another year gone. With this melancholy creeping in at the periphery, we should all be extra thankful for the warm glow of family time, the slower pace, and the traditions that make our memories so rich.
As much as traditions feel like home, though, this weekend we're going to do something that makes the in-between minutes momentous too.
Apartment Therapy Weekend Projects is a guided program designed to help you get the happy, healthy home you've always wanted, one weekend at a time. Sign up now for email updates so you never miss a lesson.
In their book "The Power of Moments: Why Certain Moments Have Extraordinary Impact," Chip and Dan Heath discuss how changing the way you always do things—what they call "breaking the script"—plays a part in creating defining meaningful moments.
As it pertains to this weekend's project, the "script" is how we hang on to and never use the stuff we have at home that we're saving "for a special occasion." And we're going to break that script by actually using the things.
This Weekend's Assignment:
Use something special.
You didn't think we'd give you a tough project for the weekend after Thanksgiving, did you? Whether you're Black Friday shopping today or just enjoying some down time at home, here are some ideas to get you started:
Use the fancy china—for weekend breakfast
Enjoying the near translucent delicacy of your special occasion dishware might seem like a stress fest. But if you can relax about the possibility of it getting chipped or broken, you'll be able to enjoy the air of festivity that your beautiful dishware lends to even the most mundane meal.
Light the special candle
Did you know that scented candles can turn and lose their perfumed smell? Don't wait until the "right time" to consume it. Honestly, when will you take pleasure from its scent any more than you would any time it's burning?
Break open the expensive bottle of wine
We love the idea of marking a special occasion with uncorking a vintage we've saved. But what about making a special occasion by bringing out that vintage? A movie night cuddle fest in pajamas is, in its way, just as special as getting that promotion.
Eat on the couch
Maybe this isn't verboten in your house, but I have five little kids and all eating must be done at the table. Imagine how fun and fancy free we'd all feel if I cleared some furniture from the center of the room and we had a pizza picnic on the living room floor—"Remember that time we had an indoor picnic for no reason?" Make this concept work for you. If eating in the living room isn't that out of the ordinary, what about ice cream in bed or, say, mint juleps on the front porch?
Wear the perfume
I spend much of my days working from home, taking care of children and our house, without much need for fanfare. Several months ago, though, I decided I'd spritz my favorite perfume on every morning. It's definitely special, fancy, expensive stuff, quite worthy of being saved (I—no joke—bought it in Paris). But when I heard Gretchen Rubin talk about having a signature scent, I decided that I wanted my children to have an olfactory memory tied to the goodbye kisses they give me when I drop them off for school. And I love my gardenia-scented morning ritual.
By enjoying our best and sharing our favorites, we're choosing to actively live in the now rather than waiting for something better. And, as the Heath brothers point out, when we do unexpected things or the same things in an unexpected way, we're slowing down time just a little bit.
We're not waiting for the moments, we're making them. We're honoring the fact that the quotidian is worthy of celebration. And we're affirming: This is it and life is beautiful.
You can catch up with weekend projects right here. Share your progress with us and others by posting updates and photos on Instagram and Twitter with the hashtag #atweekendproject.
Remember: This is about improvement, not perfection. Each week you can either choose to work on the assignment we've sent you, or tackle another project you've been meaning to get to. It's also completely okay to skip a weekend if you're busy or not feeling the assignment.
Apartment Therapy supports our readers with carefully chosen product recommendations to improve life at home. You support us through our independently chosen links, many of which earn us a commission.