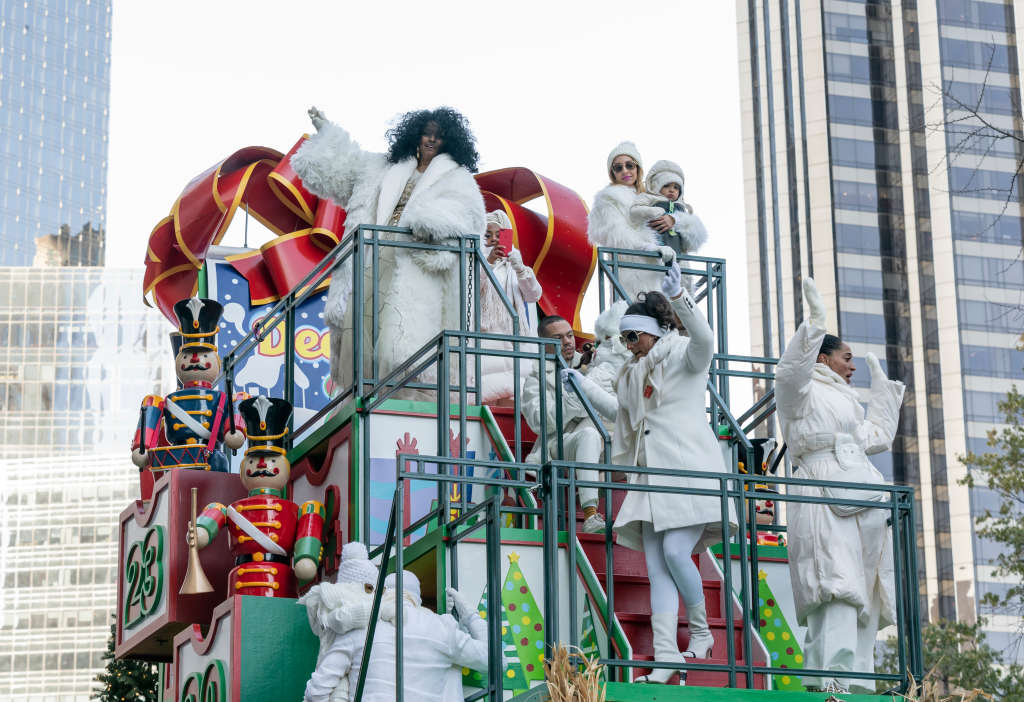 On the annual day of giving (and thanks), many of our social media feeds were filled with friends and family sharing photos, both new and old, with heartfelt captions of gratitude for the small things.
Check out how a few of our favorite entertainers spent their holiday:
R+B songstress Ciara and her sweet baby girl pose for a quick photo before stuffing their bellies.
Jennifer Garner shared a Thanksgiving throwback and introduced the idea of a new holiday tradition, in which we invite a friend from a foreign land and make up strange traditions for them to follow (hence, the human turkey).
It was an all white affair for the Ross family as musical icon, Diana Ross, stood atop the Hallmark Channel's Heartwarming Holiday Countdown float to perform "Wonderful Christmas Time" at the annual Macy's Thanksgiving Day Parade.
Freddie Prinze Jr. caught Sarah Michelle Gellar red handed trying to sneak a piece (or, a giant bite) of turkey before dinner.
The Hart family spent the day at the Los Angeles Mission to prepare warm meals for the displaced.
Eva Longoria shared a video of her newborn, Santiago, munching on his fingers while he waits for the real meal.
Jessica Simpson posted an immaculate table spread, put together by event planner Stephanie Terblanche, that gave everyone instant table envy. Any extra seats, Jess?
Bruno Mars' Thanksgiving throwback was everyone's mood as we waited for the final dish to make its way to the table.
Dwayne Johnson and Lauren Hashian finished off their Thanksgiving with a viewing of Hamilton the musical in London.
Jessica Alba shared a photo of her tribe with a heartfelt caption that all can relate to during the holidays; unmeasurable gratitude for our given and chosen families and for another day to go through the highs and lows.