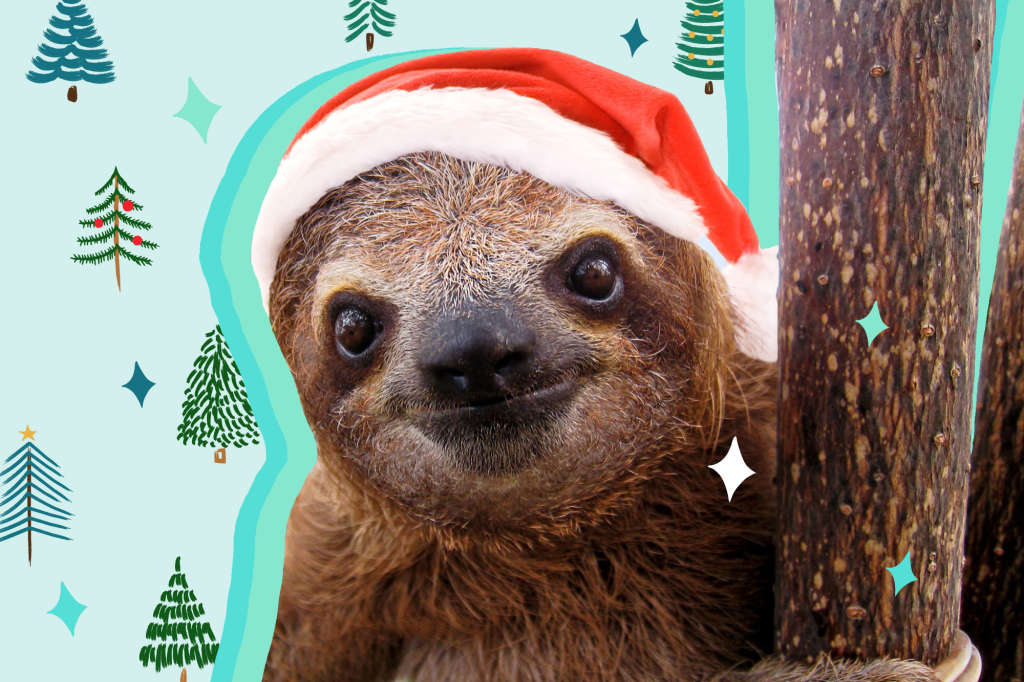 Is a sweater really ugly if it features something so cute? The Christmas ugly sweater phenomenon has launched many a themed party and even a few clothing lines dedicated to the art form. Picking your own ugly sweater can be tricky–you have to strike the right balance of tacky, clever, and unique. Are you more of a Star Wars tacky sweater person, or Santa on a unicorn? Only you can know for sure.
If you're still casting about for the perfect sweater to capture your holiday mood, may we suggest these sloths sweaters, all on sale on Amazon today?
What is it about a sloth that says holidays? Almost nothing. But then again, when are sloths not appropriate to shoehorn into just about everything, from festivals around the winter solstice to heating pads.
Or maybe we spoke too soon. Maybe sloths and holidays are a natural pair. Just think of nights spent curled up listening to carols, with some hot cocoa or tea. Who better to join you there than a sloth? Or at the very least, a sloth in an intentionally kitschy piece of clothing.
Here are all the pieces on sale, as part of Amazon's one-day sale on ugly holiday sweaters. See all sale sweaters, including a questionable (amazing?) Pizza Rat one.
You probably won't be getting a huge from a sloth under the tree, but what about a sweater that makes it looks like a terrified sloth is clinging to you for dear life?
See what we mean about sloths being the perfect accessory to holiday chill? That relaxed-yet-festive posture is December goals.
For unto us a beer is poured.
Speaking of hugs from fabric sloths, this little guy is full of cuddly affection.
How's it hanging?
Believe in yourself like this three-toed sloth believes it can wrap presents without opposable thumbs.
If you sing "Deck the Halls" with a slightly different inflection, you can make "halls" rhyme with "sloth." Which you will be required to do when you wear this sweater.
Regular Fair Isle now seems so empty without an arboreal mammal hanging from it
It is imperative that we inform you that this sloths sweater also lights up.
Apartment Therapy supports our readers with carefully chosen product recommendations to improve life at home. You support us through our independently chosen links, many of which earn us a commission.