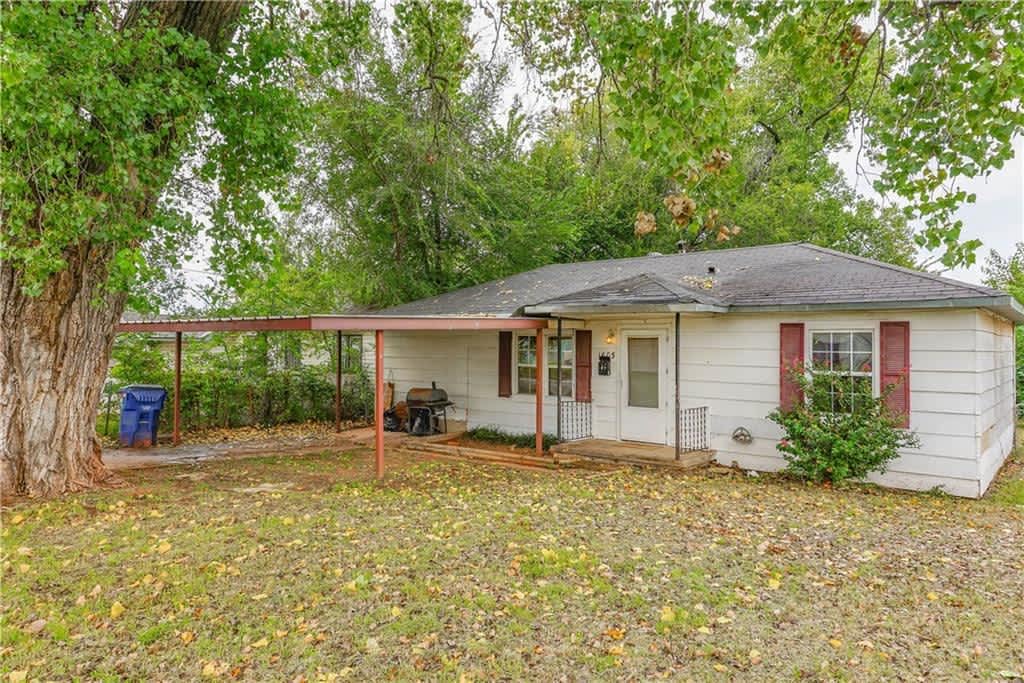 Love or hate them, Chip and Joanna Gaines have made a lasting impact on the real estate scene. Fixer Upper has convinced many people that those opposite-of-turnkey homes are not money pits, but opportunities in disguise. Not only can they save you a lot of cash—even with renovation costs added on top of the purchase price—but they can also allow you to truly personalize your home to your heart's content. Anyone who's tired of cookie-cutter McMansions can appreciate that. Plus, many older homes are replete with charming original details that add an authentic feel to the abode.
But as great as they are, there are a lot of difficulties that come with buying a fixer upper. One of the hardest parts can be finding the perfect home to renovate.
So I did the work for you: I scoured national listings to find six homes that you can purchase for $50,000 or less. Many of these incredibly charming homes are move-in ready—but could use a little love if you're so inclined:
202 Day St.
Listing price: $49,900
This cheerful yellow home is in a convenient location in Versailles Boro, Pennsylvania, and comprises three bedrooms, one recently updated full bath, and one partial bath. It also has a convenient open-concept kitchen with an island cooktop and an adjacent dining area, as well.
1102 N. Bond St.
Listing Price: $49,000
This Springfield, Illinois, home is a great option for a starter project. Featuring fresh paint and new flooring, the three-bedroom, one-bath home is a blank canvas for new homeowners to make their mark on it. Other highlights in the 1,170-square-foot house include an updated bath and laundry area, and large windows for plenty of natural light.
7899 W. County Road 975
Listing price: $36,900
Located in Norman, Indiana, this 1,219-square-foot home is situated on two hilltop lots and offers a big backyard overlooking farm fields. In addition to an updated roof, kitchen, and windows, the two-bedroom, one-bath house features charming woodwork and two porches for al fresco lounging.
3745 Pennsylvania Ave.
Listing price: $45,000
Looking for a house with personality? This Saint Louis, Missouri, 1,088-square-foot home has it in spades thanks to its quirky blue-brick facade, soaring ceilings, and gorgeous exposed-brick walls in several rooms. It also features two bedrooms, one bath, and a spacious detached garage.
8715 Natural Bridge Road
Listing price: $39,500
Another St. Louis gem, this 949-square-foot home is full of charming details, like arched doorways, french doors, wood flooring, and exposed brick. In fact, the whole house—which has two bedrooms and two baths—is made of brick, so it's sturdy and secure. Can't you picture yourself relaxing on that enclosed sun porch after a long day at work?
1603 SE 62nd St.
Listing price: $42,500
This bungalow-style home in Oklahoma City, Oklahoma, is small (580 square feet) but comfortable, with an open floor plan that maximizes space. And what it lacks in square footage it makes up for with its sprawling backyard. Comprising two bedrooms and one bath, it also has a kitchen with new cabinets and tile flooring.