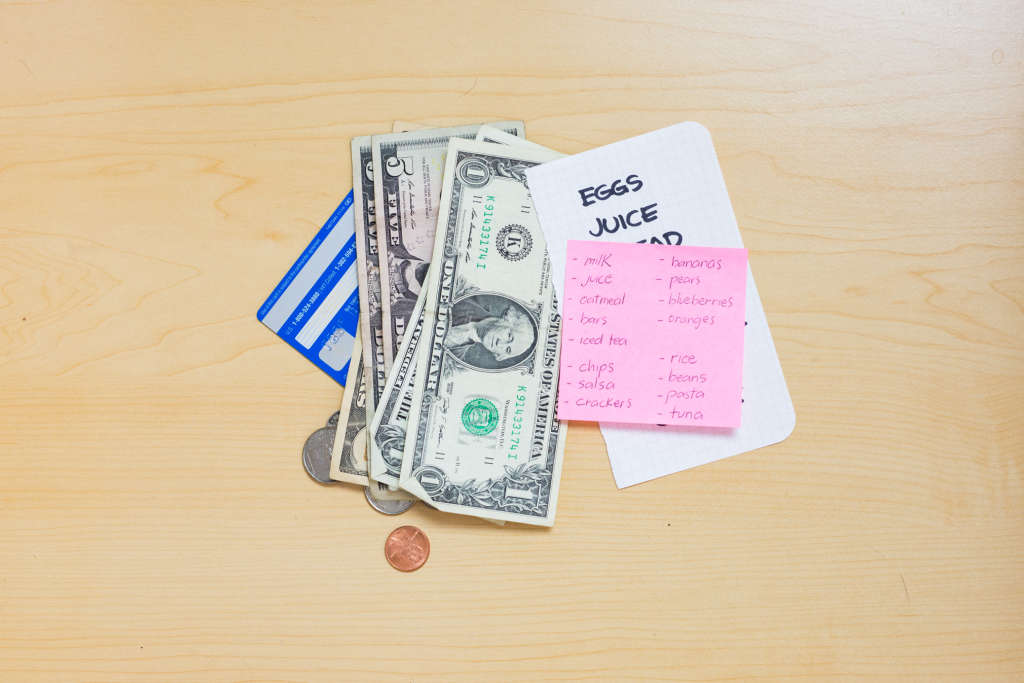 Will they or won't they? Several times this year, the Federal Reserve System raised the benchmark interest rate and seemed gung-ho to do it again by the end of the year. If you're about to get a new mortgage, these interest rate hikes will directly affect you, meaning you'll pay more over time for that new house. And if you're not in the market for a new mortgage, federal interest rate hikes will still hit you, albeit indirectly.
"High interest rates aren't good for consumers," says Josh Bivens, director of research at the Economic Policy Institute (EPI) in Washington, D.C. "The idea is to slow consumer spending because the Fed thinks the economy is running too fast and will overheat. But not only does price inflation slow down, but so does wage inflation—the purchase power of your salary."
Less money to spend isn't fun—but are there any unexpected silver linings that come from higher interest rates? I asked economics experts for their takes. The bottom line? You might benefit if you're a money saver (or want to be), have extra cash to purchase high ticket items, or interestingly, are an apartment developer.
(Image credit: Kristin Duvall/Stocksy)
Rainy day savings earn more:
Instead of spending your hard-earned money on matcha and the latest Apple Watch, an economy with rising interest rates typically encourages consumers to take that extra cash and put it in their savings accounts, money market accounts, or certificates of deposits. According to Discover, many banks will raise their savings interest rates when federal interest rates rise. The good news—and probably the least unexpected thing to come with higher interest rates—is simple:
"These accounts with higher interest rates will increase the rate of return on your savings," says Bivens. The more money you put in, the more you'll earn.
However, rising rates aren't always so nice to your retirement savings.
At the individual level, and generally speaking, rising rates mean people are more incentivized to put their money into savings than into the market, says Douglas Boneparth, financial advisor and president of Bone Fide Wealth in New York. Because fewer dollars going into the market means fewer buyers, stock prices will usually lower. Additionally, rising rates affect the business side of things, too:
"Rising rates make the cost of borrowing more expensive, which can make business costs rise, which can hinder profits, which can affect stock prices," says Boneparth.
But it's not a guarantee that this will happen. "There are stocks/companies that don't react so negatively to rising rates," he says.
In short, if you regularly work with a financial advisor, you might want to call them up and have a chat about seeing if you should make changes to your portfolio.
If cash is king, you can profit:
When purchasing big ticket items, such as a car, boat, or home, most consumers must borrow money to complete the buy. However, those who are lucky enough to have a wad of cash lying around for such a large purchase, or a rich uncle who left them a hefty inheritance in their will, can use this to their advantage.
In terms of buying a house, higher interest rates mean many consumers may need to rent longer so they can save more. That means there are fewer consumers in the market for a home. If you're coming in with all cash and have less competition, you'll likely be met with a seller who is willing to sell for less.
"You're probably going to get a better deal now because the company needs your business or the seller needs to unload their home and the price will come down," says Bivens.
Apartment developers can benefit
Unfortunately, buying a brand new home when interest rates are rising will only cost consumers to pay even more on their loans. However, one segment of the real estate market—apartment developers and owners—might actually benefit from rising interest rates.
"If I built apartment buildings in the past two or three years when interest rates were still low, my rate will be locked in to the money I borrowed," explains Smith. "However, rising interest rates will make it less affordable for consumers, who are financially on the fence, to buy a home. Instead, there will be more applications for vacant apartments and developers might be able to raise rents to meet the demand."
Heed the warnings
If there's one benefit from high interest rates, it's that it can be a much-needed sign to move forward with purchases now rather than later. So if you have the means to buy a big ticket item now, you should do so, says Smith. You'll save a good chunk of change rather than waiting and buying when interest rates are higher.
Just make sure you're not lured into an adjustable rate loan, he says, which will mean you end up paying more as rates rise.