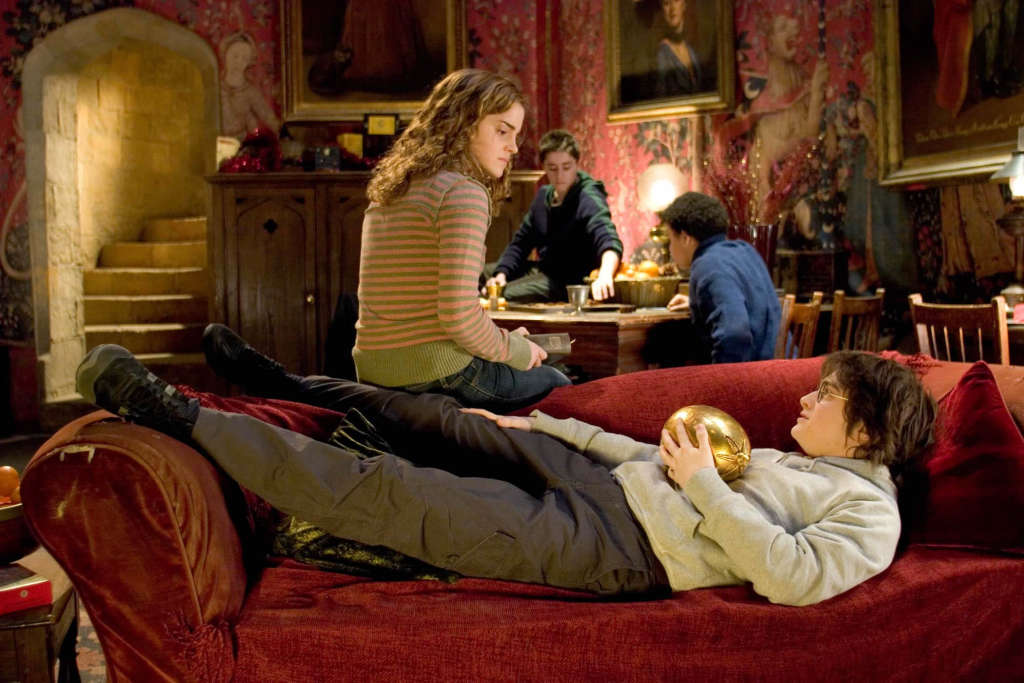 If you haven't noticed, Harry Potter fandom is showing no signs of stopping—especially when it comes to selling majestic merch. From Pottery Barn's and Williams-Sonoma's collections to new one-off items like a Hogwarts-themed photo and video printer (yes, that exists!), there are plenty of new options to gift for the holidays.
But not every wizard or witch is the same. Some gravitate toward staying at home and whipping up treacle tarts, while others are out there apparating to various magical destinations. To cater to each personality, we highlighted our favorite Harry Potter items out there and categorized the list by interests.
See below for the ultimate gift list for the Harry Potter fan, and get ready to cast "Accio, wallet!"
The homebody:
Made of a wool blend, this one-size-fits-all pair of socks "get softer and softer with each wash," according to the Etsy seller. And any Dobby fan knows the power a sock holds.
The book lover:
The original Harry Potter series may be finished, but unique novels like this pop-up book are still being released. Flip through the hardcover guide to see key locations like the Hogwarts castle and the Forbidden Forest come to life in 3D. Read more details about the book here.
This is not your typical Harry Potter book. Instead of it being about the popular storyline and characters, this guide focuses on the magic behind making the films—and how an aspiring producer can make one themselves. Check out more, plus other books available for purchase, here.
The traveler:
Rocking the Hogwarts crest, this black and gold luggage has a hard shell and in-line wheels that can withstand the toughest brick wall to Platform 9 3/4. For additional pieces, check out more Pottery Barn luggage here.
Whether it's an extra thoughtful present or a pairing with the luggage above, this Harry Potter themed tag will have you sporting magic everywhere you travel.
The baker:
Imagine the pancakes you can make with this baby? The ultra-thin nylon head allows for an easy glide, not to mention the excuse to rock your favorite Hogwarts house! The spatula also comes in Slytherin, Ravenclaw, and Hufflepuff. See here for more of the Williams-Sonoma Harry Potter collection.
Each of these themed cutters imprints one of four Hogwarts houses to decorate whatever you may be baking. For more Harry Potter baking goods, check out more of the Williams-Sonoma collection here.
The photographer:
Record your photos and videos that are printed in still form instantly, then download the app to make all the imagery come to life! Not only is this printer stamped with the House badge of your choosing, but there are also numerous Harry Potter filters to have fun with once on the app. Learn more about the printer here.
What photographer doesn't love a good print, especially one that comes straight from "The Daily Prophet?" This 18″ wide by 24″ high wall art depicts a Harry Potter wanted sign, which looks like it was cut right out of the paper.
Apartment Therapy supports our readers with carefully chosen product recommendations to improve life at home. You support us through our independently chosen links, many of which earn us a commission.