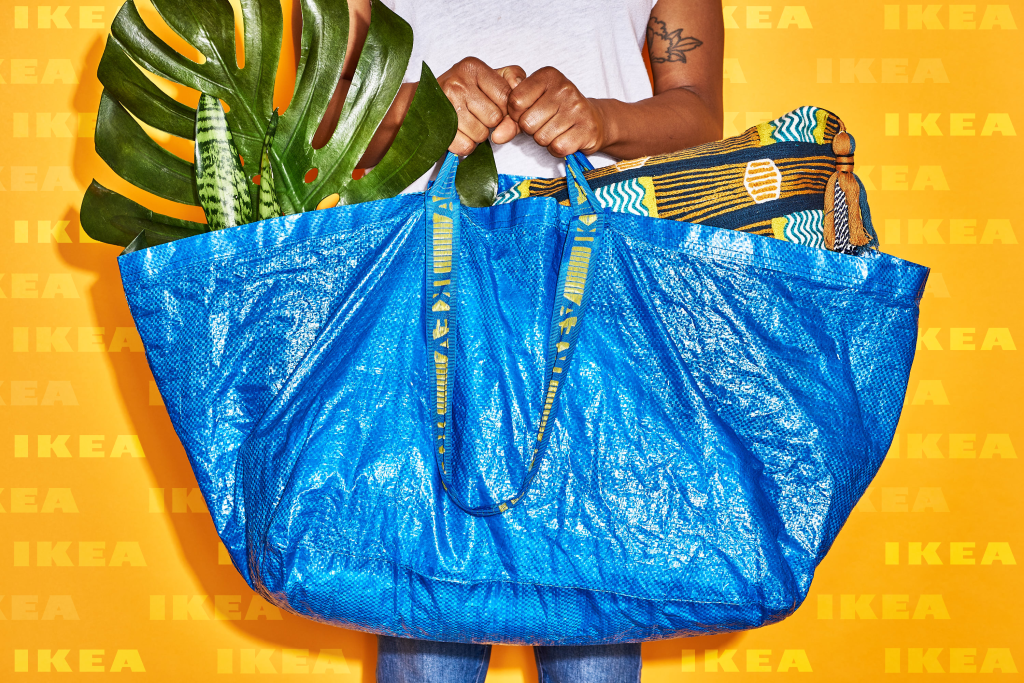 Let's face it: For as much as our pets love their play toys and furniture, they usually aren't very fun to look at. Fortunately, IKEA decided it was time to upgrade some of our four-legged family members favorite furnishings by releasing some unbelievably stylish—and affordable—pet-friendly decor.
Don't believe us? We searched IKEA.com high and low and rounded up some insanely chic decor items for your pets. From vibrant waterproof pillows to a clean-lined cat cube, here are seven things at IKEA both you and your pet will appreciate.
Not only does this adorable cushion come clad in a bright orange-and-white patterned cover, the cover is completely waterproof, making it the perfect pillow for your furry friend to crash on at night (since fur won't stick to it as much).
The only thing better than a mid-century-style cat bed is one with a removable (and washable) cushion cover. What's more, this sophisticated cat cube is designed to slide inside any KALLAX shelf unit, making it sleek and space-savvy, too.
Believe it or not, floating shelves make awesome wall-mounted steps for your cats to jump on. Just fasten a few within leaping-range along your wall (like this savvy Flickr user did) and voila: your cat will have a well-designed place to play.
If you thought there was no such thing as a stylish litter box, then think again. This minimalist-inspired litter tray features high edges (to keep litter from spilling over) and an oval design for easy scoop access. Did we mention it's only five bucks?
Composed of plush, but water-resistant polyester, this eye-catching graphic blanket is perfect for cuddling up with your pooch on your couch. Even better, this charming throw has push buttons, so you can adjust the size to fit your pet's personal needs.
A good pet bed is a gift that keeps on giving. This versatile pet bed and pad can be used two different ways: as a cushioned nook with walls or placed upside-down (with the cushion on top) for an elevated bed frame, to keep your small furry family members off your bed.
Who knew forging a scratch post for your cat could be so stylish and easy? Clearly the good folks at IKEA, who created this brilliant scratching mat with sewn-in straps, so you can transform any table leg into a proper claw-sharpening post—without destroying any of your furniture.