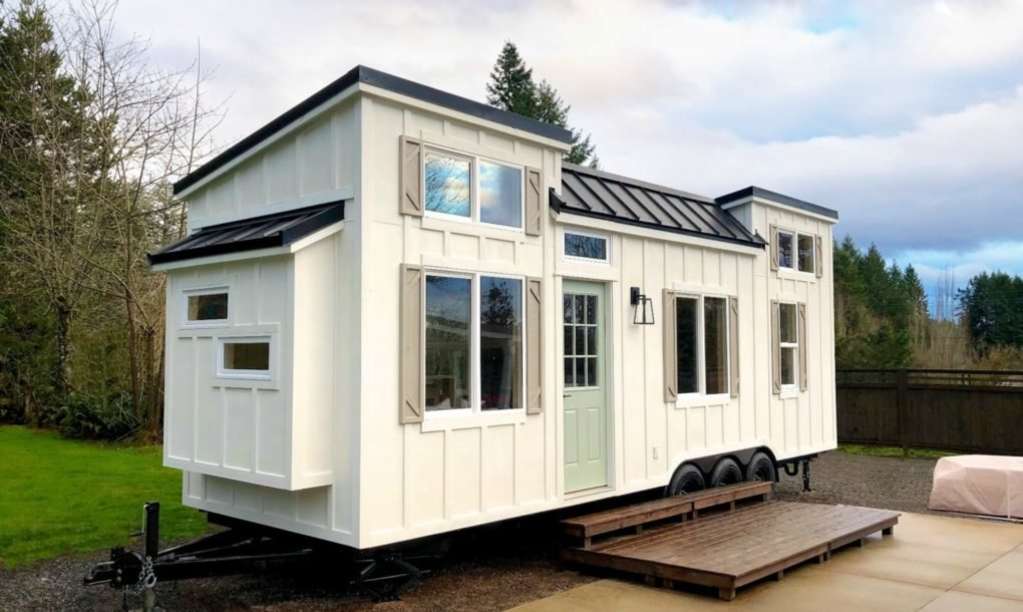 We shared our favorite tiny houses sourced straight from Instagram, but now it's time to give our micro properties on Pinterest a little bit of lovin', too.
Since Pinterest is where visual imagery comes to life in the form of shareable pins, it only makes sense that a hub of beautiful tiny homes would exist on its platform. From a school bus-turned-tiny home to a micro space made entirely from scratch, these small living spaces each have something beautifully unique about them that made us stop and stare.
So for all you small home admirers, you're in for a treat. See below for the tiny houses that caught our eye on Pinterest, and get ready to gawk:
Converted school bus
This tiny cottage was built directly into the frame of a school bus, which is given away by the rounded roof of the interior. Our favorite part? The enchanting caravan-styled bed that calls for a cozy night (or week) in.
Airy haven
Curated by interior designer Kim Lewis, this 400 square-foot haven is complete with "clean lines, rich textures, and bold colors," according to Lonny Magazine's feature. This vision can be seen in the bathroom nook, which has copper panels that resembles barn style sliding doors—a key space saver for this part of the house.
Modernized micro space