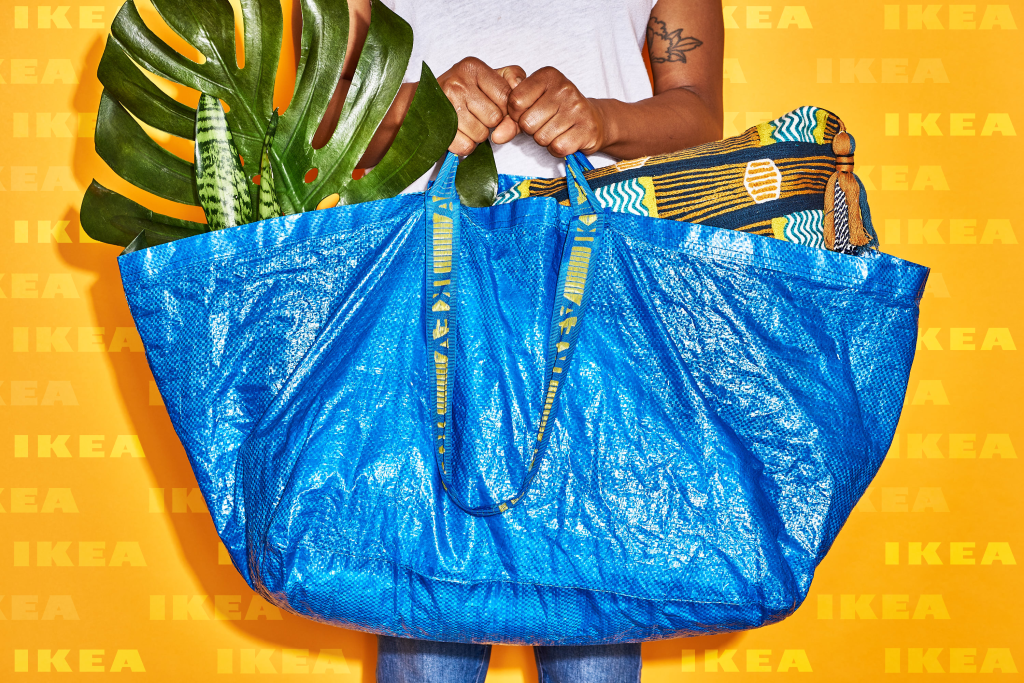 There's a lot to love about IKEA. You can get stylish, yet affordable home furnishings and decor, unique houseplants, a do-it-all bag for just $1.30, and even a full meal all within the walls of one giant store. But one perk you're probably overlooking is the store's loyalty card.
The IKEA Family Card entitles members to a wide range of benefits and freebies that are clearly spelled out in the terms and conditions. Some favorites include monthly discounts on certain products, free coffee or tea during your visit, 30 extra minutes in the kids' play area, plus BOGO frozen yogurt. Sounds good, right? Just wait until you hear about these great IKEA Family Card benefits the store doesn't advertise.
Skip the line during sales
Well, sort of. As an IKEA Family member, you're entitled to a price adjustment within 90 days. There are obvious benefits to this year-round, but it's particularly helpful if you can time a big purchase—like items for a kitchen renovation—around some of IKEA's biggest sales. If you know IKEA is having a blowout sale, like the Kitchen Sale, buy whatever you need before the event starts. You'll avoid crowded aisles and long lines at checkout, but you can still save big by bringing your receipt back. IKEA will refund you the difference.
Get special invites to events
If you're an IKEA Family member, you may be invited to special press events at your local store that are normally closed to the public. IKEA also holds exclusive in-store activities just for Family members. During one recent event at IKEA Amman, kids aged 0-12 were invited to take part in a soft toy competition. The most unique drawings were chosen to become real toys sold in IKEA stores across the world.
Insure your newly purchased items
If you present your IKEA Family card during checkout, your purchase will be insured against accidental damage while enroute to your home and during assembly. That's a pretty big perk, considering how easy it is to drop a heavy box or make a costly mistake during assembly. There's a catch though—this IKEA Family perk is only available to members in the U.K.
Receive special birthday perks
Wondering why IKEA asks for your birthday when you sign up for their loyalty program? Members are in for a couple birthday surprises: a free birthday meal coupon and a $15 gift card to use during your birthday month.
Join the IKEA customer panel
When you sign up for IKEA Family, you can choose whether to become a member of the IKEA customer panel. By doing so, you'll receive periodic surveys. If you fill them out, you'll be entered for a chance to win $100 each month you participate.