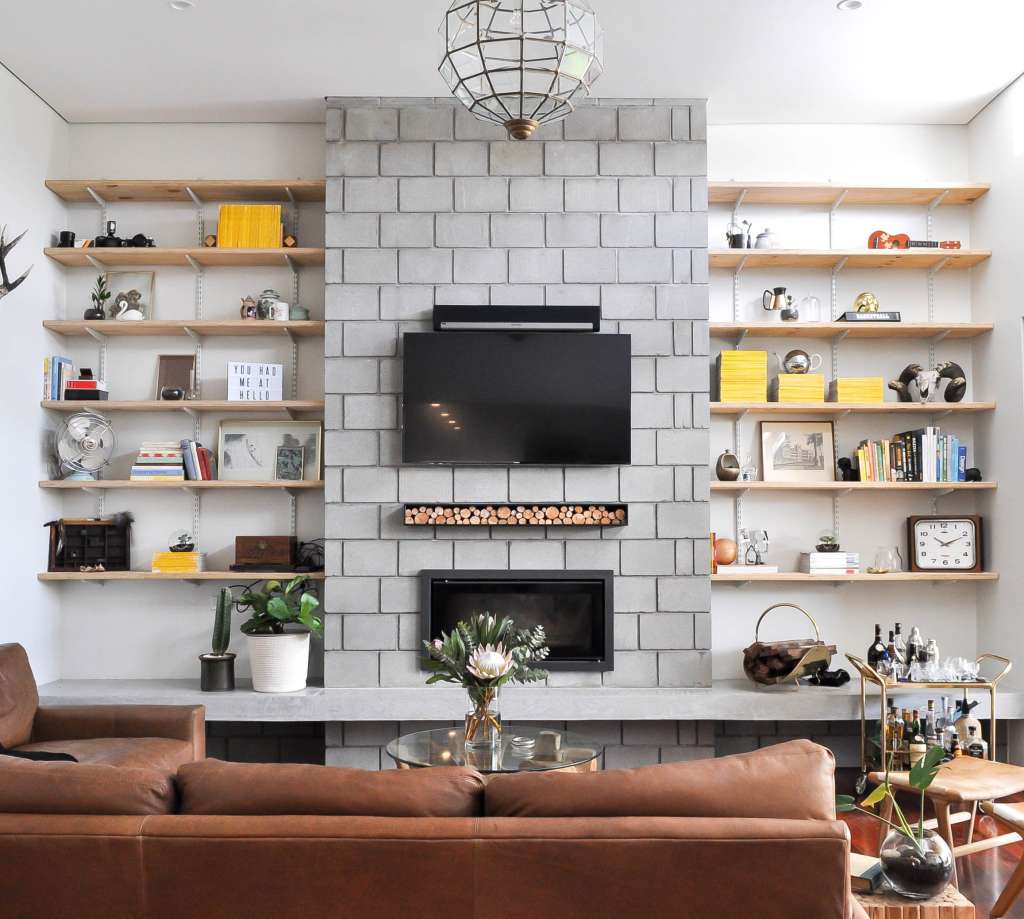 When nouns, like Google, make it into our lexicon as verbs, you know the thing has become a cultural phenomenon. So it is with Netflixing. (Not to be confused with Netflix and Chill.)
There are so many kinds of Netflixing. The kind where you're watching something that has such quick dialogue or a riveting, complex plot that you have to keep your mind engaged. The kind where you just need to unwind and do nothing but veg and maybe eat popcorn. And then there's the kind where you want to watch something but you're not quite in the mood to do nothing else.
When you want to watch something but you really need to sap the guilt out of it or feel productive at the same time, that's the perfect time to take on some mindless tasks around the house that would go down a bit easier with a spoonful of entertainment.
Here are some ideas for idle hands (better than checking Instagram for the 57th time today).
1. Protect your books
Whether you have a collection of favorite paperbacks from your childhood or college days or a library of photography books whose dust jackets you just can't seem to keep intact, you probably have some precious books that could use an extra layer of protection. Covering books with contact paper is a great way to give them a longer life. Order some book safe contact paper, collect a stack of books to work on, grab some scissors, and find that remote.
2. Re-fold your dresser drawers
Whatever you think of the methodology in her book, there is some magic to the way Marie Kondo would have us fold our clothes. It's an eye-pleasing way to store clothes in your drawer, sure, but more importantly, it's so much easier to pull out clothes when you can see them all at once. To KonMari your clothes while you Netflix, bring your laptop or tablet into your bedroom to watch or pull out your drawers and bring them to the TV. You may want to get some drawer organizers, which can really help keep things separated and upright, or even a folding tool, which elevates the standard of "neatly folded clothes" into another stratosphere.
3. Sort through paper piles
Oh, those piles. No matter what kind of paper collections you need to sort through—a backlog of mail, kids' artwork, a mixture of everything—watching something while you're doing it might help you have just the right level of detachment for making quick decisions. Get three boxes or paper bags, one for recycling, one for putting away, and one for archiving (I take photos on my phone and then use Evernote for informational papers or the Project Life app for kids' artwork) and start dealing with that relentless paper clutter.
4. Purge and organize a collection
One time while watching House for at least the second time, I went through my collection of crafting fabric and folded each piece around comic book cardboard. Honestly, it was fun. Take a Netflix binge as an opportunity to sort through one of your collections, purging it and then bringing order into it. This could be craft supplies, LEGO, cards, beer bottle caps, your tiny drawers of screws and bolts, you name it.
What productive task do you like to do while you Netflix?
Apartment Therapy supports our readers with carefully chosen product recommendations to improve life at home. You support us through our independently chosen links, many of which earn us a commission.