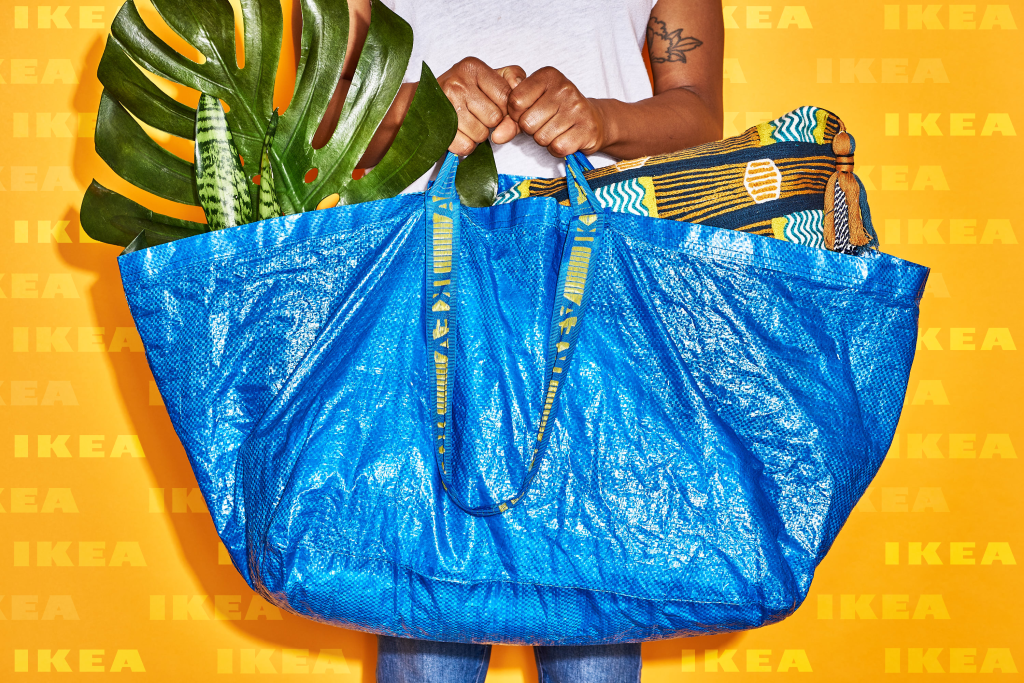 For city dwellers (especially for those sans cars), getting to IKEA is a project in and of itself. Even in New York, where there's a ferry to the Brooklyn location, the trip still often requires a fortitude of mental and emotional energy just to get there. Thankfully, the Swedish retailer has been testing out smaller urban stores—and the first one in the U.S. will be opening in Manhattan next year.
According to a press release on Monday, the "IKEA Planning Studio" is set to open at 999 3rd Avenue at the corner of 59th Street, a former Urban Outfitters. The smaller concept is part of a three-year project to expand into 30 city center markets.
While there's no exact date, IKEA says that the store will open in Spring 2019 and "will focus smart solutions for urban living and small spaces. It will give customers the opportunity to discover, select and order IKEA products for delivery to their home, which is what urban residents want and need."
The first city store opened in Hamburg, Germany in 2014, and London got its first one in October.
"What we are doing is looking at the future and how we can be where the consumer wants us to be," Javier Quiñones, Ikea's UK and Ireland country retail manager, told The Guardian at the time. "We know 50% of people do not have a car today which makes the accessibility of some of our units not extremely easy."
The new Manhattan location will be a block from the N, R, and W trains at Lexington and 59th.