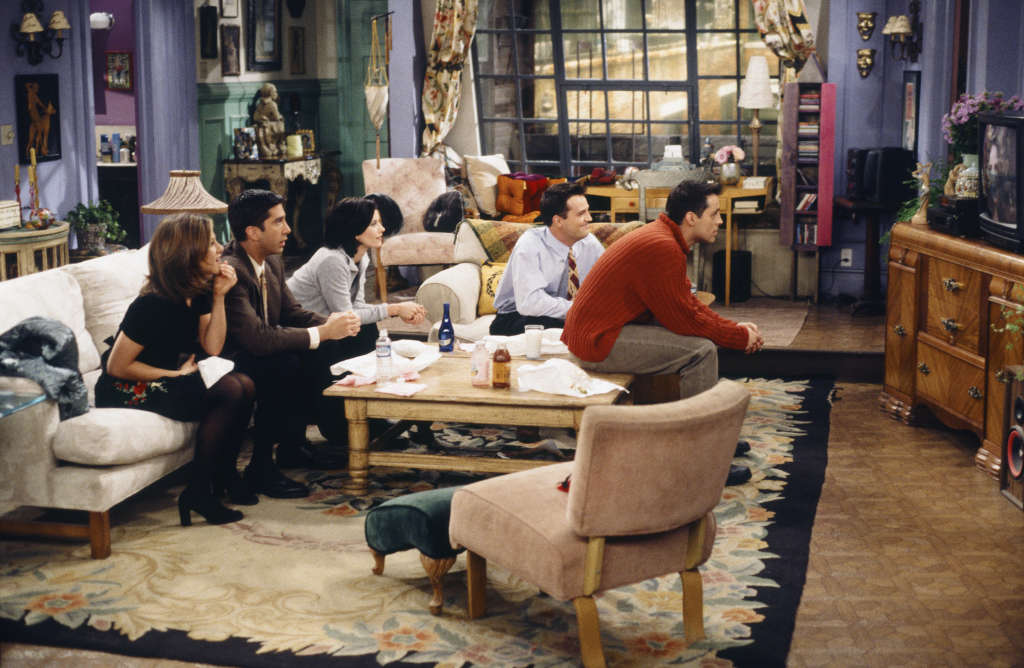 Today was an emotional roller coaster, to say the least: Everyone thought "Friends" was going to be ousted from Netflix starting January 1, 2019. But now the country can rest easy, because the popular sitcom is going absolutely nowhere.
The rumored deadline was going to fall on the sitcom's fourth anniversary of when it was first available on the streaming service, and fans expressed their outrage all over social media. There was even a #Justice4Friends petition created to hold Netflix accountable for their actions—as if the the Netflix gods didn't already know that they did the "Friends" community wrong.
There was optimism circulating that the beloved show would end up on another platform. AT&T, the company that owns "Friends," is launching a streaming service of its own, which helped raise hope for the "Friends" binge-watching future. And for those who are located internationally, Netflix UK & Ireland's Twitter account confirmed earlier today that "Friends" was there to stay.
If today taught us one thing, it's how loyal "Friends" watchers are in America. So in the spirit of vocalizing our love for the show (and the day that it has been), we rounded up our favorite Twitter moments that encompassed the strong feelings that circulated today.
"friends" is leaving netflix so i am too pic.twitter.com/XNptUZxb3Q

— norma emilia 🍯 (@norm_uhhhh) December 3, 2018
Bye, Felicia 👋👋👋
If Friends is really leaving Netflix I'm finally justified in saving my DVDs for all these years…

— Kelsey Madges (@KelseyMadges) December 2, 2018
At least one person was #winning today.
Today is like the best and worst day of my life. It's #vanderpumprules premiere night and Netflix announced friends is leaving 1/1. How can these two things happen on the same day? It's not okay.
I may need some Taco Bell to cure my sadness.

— Jamie (@xxjamieallover) December 3, 2018
Taco Bell always makes everything better.
@FriendsTV leaving @netflix in January. Do you know the amount of counseling my family will need after this? #thiscantbehappening #help

— MarriedmyBoaz (@MarriedmyBoaz) December 3, 2018
You, and me, and everyone else.
Today: found out Friends is leaving Netflix and my favorite golden retriever on IG is sick.

I CANT TAKE IT

— Rachele Anthony (@rachele_anthony) December 2, 2018
Well, things apparently can get worse 💔
Friends leaving Netflix is going to cause the apocalypse! pic.twitter.com/c5oI1n33dD

— Corbin Girard (@Cgirard34) December 3, 2018
Here ye, here ye!
Friends is leaving @netflix on January 1st. Just cancel the whole year. 2019 is gonna be trash.

— _valewie (@vee_marie11) December 2, 2018
Yay for 2019 not already being garbage!