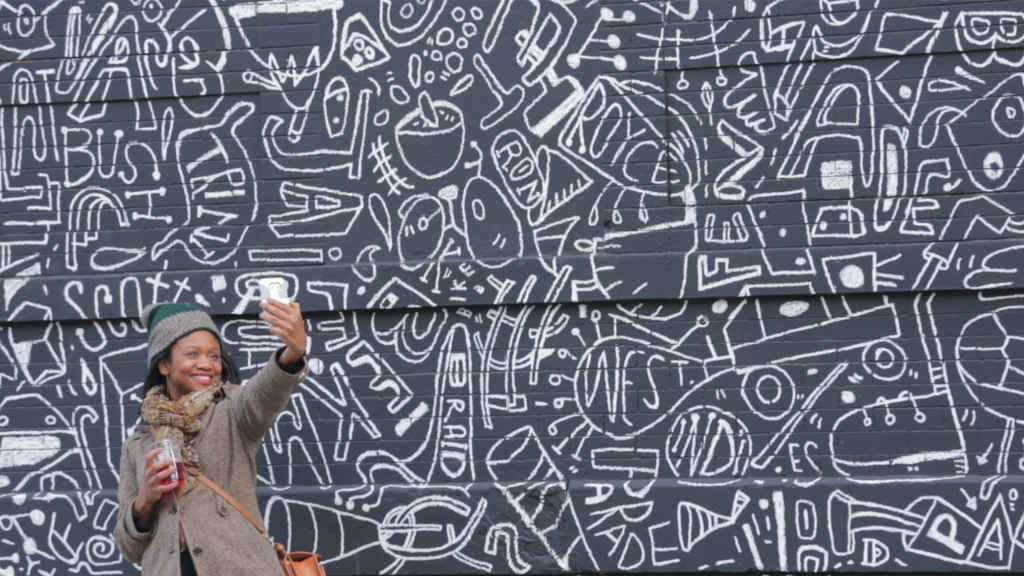 Surprisingly, there is still an affordable, diverse, and lively neighborhood in Brooklyn that hasn't completely lost its sense of charm—and it's where I live! Prospect Lefferts Gardens, aka PLG. I'd actually consider it Brooklyn's last frontier—a largely untouched secret that still feels under control of its longterm residents. Located on the east side of Prospect Park, the garden-filled neighborhood is home to a wonderful community that really cares about it. Yes, it's caught quite the development bug in the past five or so years, but it still maintains that homey, hidden-secret feel—at least for now. And the best part? It's off the Q train—in my opinion, one of the only good, reliable MTA lines—and only four stops to Manhattan! Want to learn more? Let me take you on a tour!
A local's guide to Prospect Lefferts Gardens
(Image credit: Apartment Therapy | Apartment Therapy)
Median rent for a one bedroom: $2,010, via MNS Real Estate.
Median house price: According to Realtor.com, the median house price is $1.5 million—I'm really hoping to win big in the lottery!
Walkability score: 95, via Walk Score. It's really easy to walk to everything in the neighborhood, as well as nearby areas in South Brooklyn like Crown Heights and Fort Greene. Walking to—and through—Prospect Park is also a main draw. However getting to Manhattan and North Brooklyn requires a quick train ride.
Average commute/traffic report: 25-35 mins to lower Manhattan (depending on train reliability) via B, Q, 2 or 5 trains. If the MTA is really messed up, there is the Brooklyn shuttle (S) at the Prospect Park stop that connects to the A/C trains. The Church Avenue F stop is also only a 15-minute walk away.
Houses on Maple Street in the historic district
(Image credit: Apartment Therapy)
Best spot for an Instagram: There are some cool murals near Fenimore Road. Also the homes in the Lefferts Manor Historic District are so, so beautiful!
Best local bookstore: Greenlight Bookstore. I love perusing the selection after brunch! The independent store has another location in Fort Greene, too.
Best place to get coffee: Cinnamon Girl—I also love their hibiscus tea! They also have fresh produce, gourmet dry goods, and beer if you need a quick grocery run.
(Image credit: Apartment Therapy)
Best bar for when you want to be around people: ERV'S is a neighborhood staple. Not only do they serve up carefully crafted cocktails, but they also host community events like poetry readings and jazz nights.
Best free cultural thing to take part of: If you're into food and being outside, Smorgasburg—a large smattering of unique food vendors—happens every Sunday (when it's not the winter!) on Breeze Hill in Prospect Park. If you're a music person, Celebrate Brooklyn is a quick walk around the park in the summer, too, though that's technically closer to Park Slope!
Best bagel: Nagel's Bagels is a South Brooklyn staple (they have four locations across nearby Bed Stuy and Crown Heights).
(Image credit: Apartment Therapy | Apartment Therapy)
Best street for finding a birthday gift: On Flatbush Avenue there are lots of little trinket shops lining the street like Awesome Brooklyn, which has a great assortment of artisan-made gifts for both children and adults, and Tafari Tribe, which carries so many beautiful African print dresses and chunky jewelry.
Favorite outdoor lounge spot: Backyard at Risbo! They have an enchanting back patio and delicious rotisserie food.
Best date spot: Glou is a cute little wine bar that's just a quick bike ride from my apartment. There's also roller skating in the summer and ice skating in the winter at LeFrak Center in Prospect Park, which can be romantic.
Best brunch: Bonafini (formerly known as Blessings) is one of my favorite brunch spots in the neighborhood. The food is always delicious and the service is super attentive.
Best free activity: Had enough Prospect Park mentions yet? When the weather is nice, my boyfriend and I bring a picnic to the park. There's also leaf peeping in the fall! Honestly, I feel like every time I walk into the park, there's something free and amazing going on.
Claims to fame: Peppa's Jerk Chicken. PLG is traditionally a Caribbean neighborhood, so you gotta try the jerk chicken!