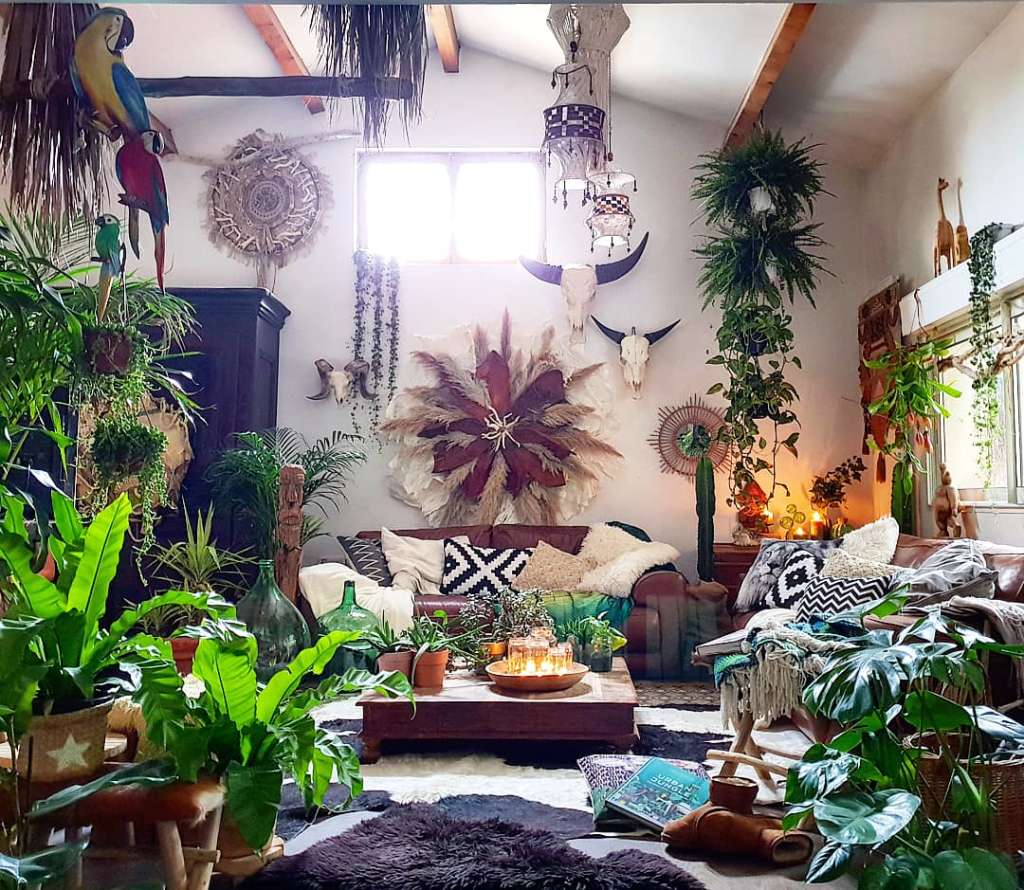 Name: Birgitte De Paepe, two dogs, and three kids
Location: Rocbaron, France
Size: 1,399 square feet
Years lived in: 10 years, owned
My house was built in the '70s. I bought it in 2009 and completely renovated it from floor to roof, only keeping the old doors. The garage became the living room, the former kitchen and living room became bedrooms, and a new kitchen was added in an extension. I also added a swimming pool with a terrace built around the existing trees because I didn't want to cut them.
I live here with my two youngest children, Ayla, 19, and Timo, 14; the oldest, Tom, has his own apartment. I have two dogs, a Dalmatian, Frikadel, 12, and a Bernese Mountain Dog, Nemo, who is 1 year old. The house is filled with thrift finds, my own designed woven wall hangings, and tons of plants.
My nickname is Biche, I'm 50, and I love creating and styling. I constantly change and move things around the house. We have four bedrooms, one beach pebble bathroom, and separate toilets. The living, dining, my studio, and kitchen with island are all in one open space with a fireplace and cathedral ceiling. I manage my own restaurant but I would love to make my living as an interior designer and fiber artist.
Describe your home's style in 5 words or less: Jungle-ized Bohemian FairyLand.
What is your favorite room and why? My favorite rooms are the living loft and my bedroom. Both because they are my canvas and I constantly change them so they reflect my mood and because I love to adapt the decor to my daily thrift finds and creations. I have a weakness for plants, most of them are hanging, and I love to use organic supernaturals in my creations.
If you could magically change something about your home, what would it be? Some extra space! A winter garden or a greenhouse.
Any advice for creating a home you love? Jungle-lize your space, bring natural elements inside, follow your own envies and taste (not trends), and create what you dream about.
Thanks, Birgitte!
• Interested in sharing your home with Apartment Therapy? Contact the editors through our House Tour & House Call Submission Form.