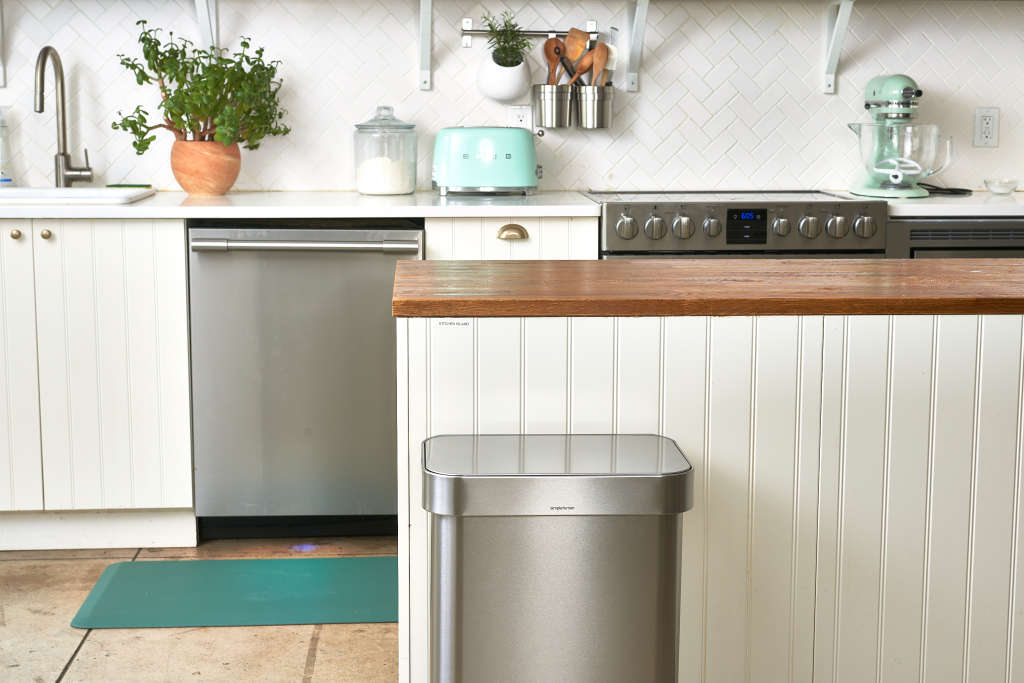 The last thing anyone wants to deal with after a long day of adulting is a clingy garbage can that staunchly refuses to release its grip on a full-to-bursting trash bag. No matter how many times you tug on the bag, it refuses to come out, even after you've removed some of the (smelly) contents. Instead of contemplating precisely what you did wrong in a former life to deserve this karmic kitchen payback, avoid future frustrations by drilling a hole in your trash can.
It sounds counterintuitive to put a hole in a container that's supposed to keep all your garbage contained, but putting a couple small ones in your trash can is actually a nifty hack that helps to break the vacuum seal that's created when you fill up your bag. Air gets trapped between the bag and the bin, which causes the suction issue you encounter when trying to remove it.
To resolve this pesky problem, simply drill a couple small holes on the side—or rather the plastic or rubber liner of your trash can. (You can also put them on the bottom, but you risk escape by any liquid that leaks and pools on the bottom.) This quick solution will allow air to escape, thus making the bag easier to remove. This simple move also helps prevent tears and leaks, and simultaneously transforms one of the most hated chores into an activity you don't actually mind doing (well, that might be overstating things).
Before the next trash day rolls around, challenge yourself to live up to your fullest garbage-disposing potential by easily getting rid of one mess without creating another one in the process.