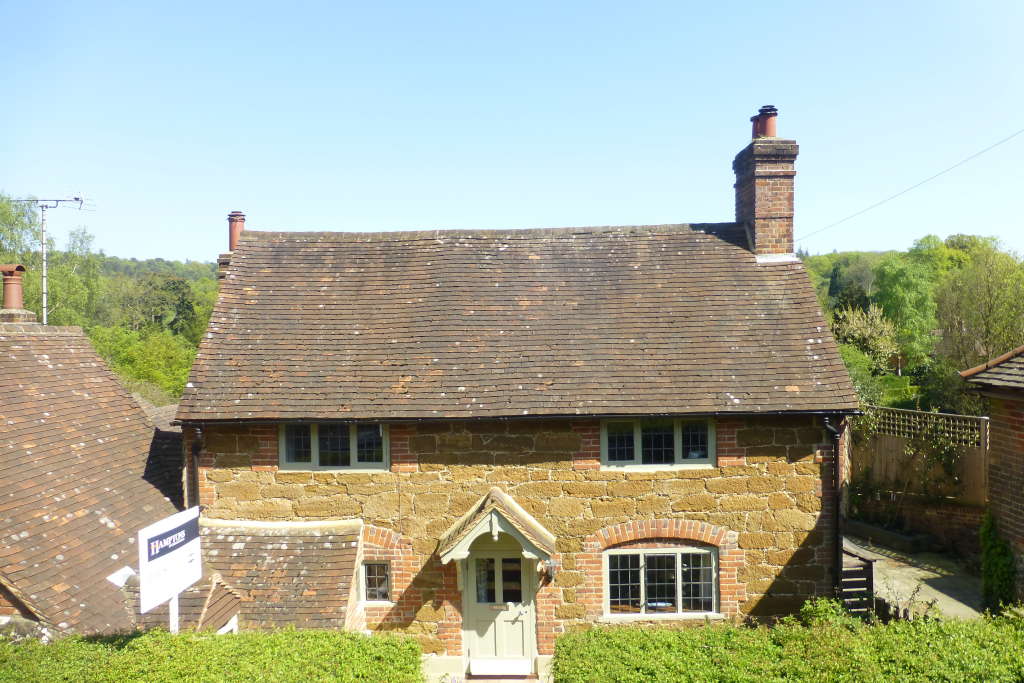 Christmas flicks always seem to have the perfect holiday homes. After all, what did Kevin McCallister's parents do for a living that allowed them that prime Chicago manse in "Home Alone?" Anyway, you may be pleased to hear that this cozy Surrey home has officially hit the market.
(Image credit: Hamptons International)
Known as Honeysuckle Cottage—which is exactly what we'd imagine a charming British getaway to be named—some claim the beautiful property is the inspiration for the cottage that Cameron Diaz's character, Amanda, stays in after swapping with Iris, played by Kate Winslet. The listing agency, Hamptons International, says this isn't the case, but the aesthetic is still on point. It's listed at £650,000, which is around $830,000 for those of us on this side of the pond.
Tucked in the village of Holmby St. Mary in the Surrey Hills, about an hour outside of London, the three-bedroom period cottage is filled with unique charms. The exterior features brick quoins and ironstone galleting, which is popular in England. Inside, an inglenook fireplace with exposed timbers is perfect for curling up with a cup of hot cocoa. Don't miss the bespoke hand-painted kitchen and extensive use of rich oak throughout. Outside, lush landscaping is filled with beautiful gardens and a flagstone laid terrace with exquisite views of the British countryside.
(Image credit: Hamptons International)
According to Homes & Property, the crew of the 2006 film were so taken by the original Honeysuckle Cottage that they decided to build a similar home in nearby Shere to film in. Clearly, it's a popular choice: according to Bustle, both "Bridget Jones: The Edge of Reason" and "Four Weddings and a Funeral" filmed scenes in Shere.