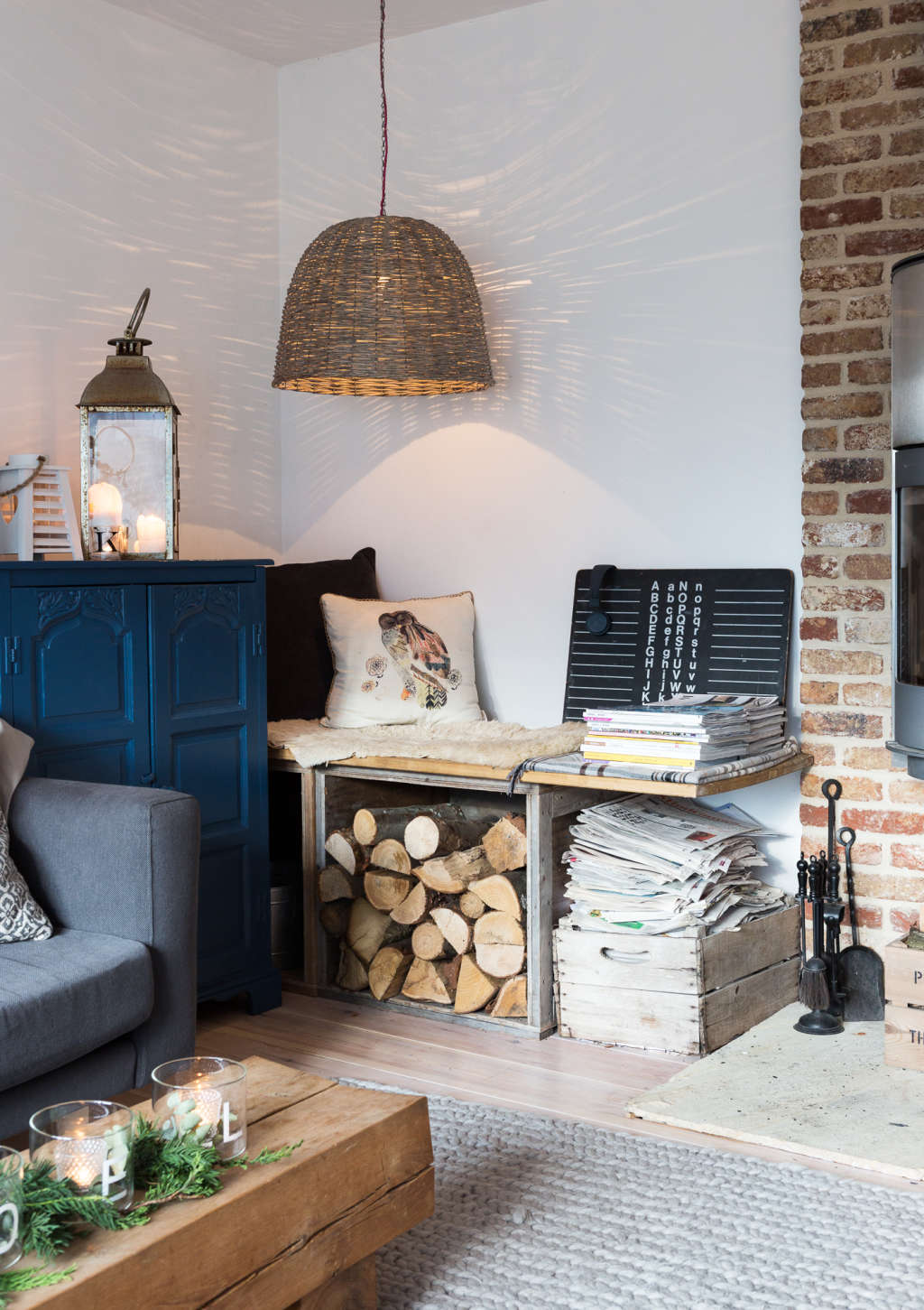 Make no mistake about it: Hygge is an international design movement that isn't going anywhere. So if you aren't already hip to hygge, now's the time to brush up.
We broke down everything you need to know about the Scandi-inspired trend that's taking the world by storm; so grab a seat and get ready to be schooled on all things hygge.
What is Hygge?
While there is no universal translation for the concept of "hygge," the Scandinavian term (pronounced like hoo-gah or hue-gah) is used to convey sentimental (but hard to describe) feelings of happiness, comfort, and coziness. Similar to our idea of holiday spirit—hygge is best understood as the jovial attitude we strive to achieve during the cold weather season. That's why feel-good rituals like fireside chats with friends and dinner parties are often used to describe feelings of "hygge"
Is Hygge a Noun?
Hygge is a state of mind, which makes it a noun (even though it might seem like a verb in conversation). Described in the Oxford English Dictionary (OED) as a "quality of coziness and comfortable conviviality that engenders a feeling of contentment or well-being," it wasn't until recently that hygge was recognized as a literal term, when it was officially added to the OED in June of 2017.
Where Did Hygge Originate?
A Norwegian term, the concept of hygge originated in Denmark centuries ago in response to the harsh winters. Danish winters are marked by long periods of darkness, with the sun setting around 3 p.m. which means it's dark and gloomy out, a lot. But instead of letting the winter blues get the best of them, the Danes invented hygge—and all of the heartwarming activities that go along with it—to combat the icky feelings that come from getting less sunlight during the day. It's no surprise then that the holidays are considered the high times of hygge!
What is Hygge Decor?
Since hygge is all about creating feelings of coziness and warmth, hygge decor refers to design items and elements that help foster an uplifting ambience inside our homes. This could mean forging a warm, welcoming glow in your apartment with candles, adding a plush throw pillow or blanket to your bed, or simply brightening up a dark corner of your living room with a houseplant. Essentially, any decorative item or design scheme that evokes a sense of comfort could be considered hygge decor.
What is Hygge Food?
Similar to hygge decor, hygge food refers to recipes and meals that make people feel good. Kind of like the American concept of comfort food, but slightly healthier, traditional Scandinavian comfort food employs fresh, organic ingredients that are thoughtful, nourishing, and comforting—think: mulled wine (a.k.a. glögg) and slow-cooked Swedish meatballs—all at once.
What is a Hygge Party?
If hygge decor and food is all about comfort, then a hygge party should make everyone feel comfortable, too. A proper hygge party should bring loved ones together to celebrate life and friendship, sans any frills or fuss. So forget the fancy cocktails and outfits, a good party will make your guests feel cozy, relaxed, warm, and of course, full of good food. Throw your own hygge-inspired soiree with nothing more than good company, hearty food, and a soothing playlist.
How Do I Get More Hygge in My Life?
Simply, do you! Whether it's snuggling up in your favorite chunky blanket or inviting your friends over for a glass of glögg, hygge is about embracing the things that make you feel good inside and out. Take solace in activities and rituals that conjure feelings of warmth and comfort and the hygge vibes will come naturally!