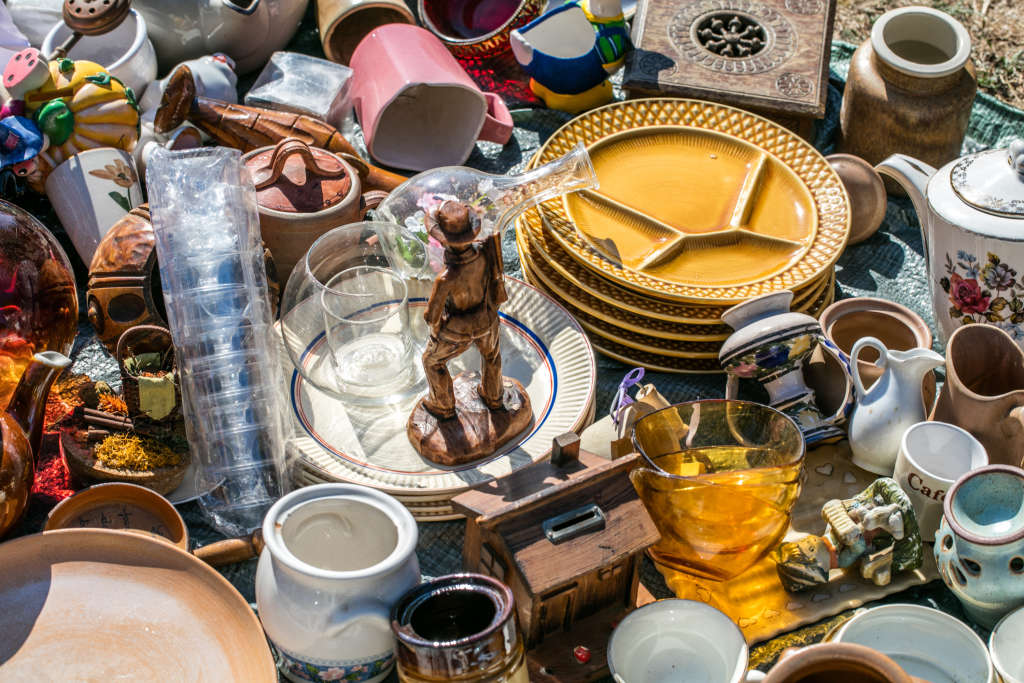 Boulder, Colorado, is, for the uninitiated, a land of spandex-clad athletes driving Subarus with Namaste bumper stickers into the driveways of their $1.2 million single family homes. So when one of my friends broke into the pricey Boulder real estate market when we were in our 20s, I was intrigued to know exactly how she was able to do it. Surprise, surprise, it was a somewhat unconventional and unglamorous route:
"Did I tell you we bought a hoarder house?" she mentioned as we caught up over kale salads and quinoa (because… Boulder).
Akin to buying homes that have slipped into foreclosure, investing in properties previously owned by hoarders can be a creative way for millennials to achieve homeownership in a challenging housing market.
But, as real estate professionals will warn, it's no easy task: There are different degrees of hoarding, some of which can pose health hazards. The American Psychiatric Association defines hoarding as excessively saving items that others may view as worthless. Individuals may have such a hard time parting with possessions that the clutter disrupts their ability to use their living or work spaces.
In my friend's home-buying experience, she and her husband weren't able to see a couple of rooms in the basement during the initial walk-through because they were stuffed floor-to-ceiling with junk. Her husband, who works in real estate, was able to negotiate that the house be cleared out before they moved in. Then, they brought in professional cleaners and painters. They also had the carpet and flooring removed and replaced. As she put it, the house had good bones under the piles of stuff.
Here's what else real estate experts say you need to know about buying hoarder homes:
1. It's not for everyone
Much like foreclosures, the primary buyers for hoarder houses tend to be small real estate investors or builders, explains Andrew Hillman, broker with Hillman Real Estate in Boston.
However, the average first-time buyer can find one to purchase—it may just be a much more difficult experience than buying cookie cutter starter home. Because hoarder houses are usually packed from floor-to-ceiling, the junk might make it difficult to see underlying problems.
You're not buying a home, he says, but buying into a project.
When selling hoarder houses through his company's flat fee MLS service, sellers are advised to market and advertise the home as a "handyman special" so potential buyers know what they are getting into. Also, buyers should always set aside a considerable amount of cash for the unknowns, Hillman advises.
2. Hoarders are not always the way they are perceived on TV
Much of the massive clean outs on reality TV shows involve junk and items that, money-wise, aren't worth much. But, hoarders also may live in multi-million dollar homes filled with expensive furniture, designer handbags, and clothing—yet there's so much stuff you can't open the door to walk into a room or you need to climb over piles of items, explains Claire Groome, an agent at Warburg Realty in New York City.
Groome has worked with clients who fit the hoarder profile, and she says it's a sensitive process that she approaches with care and without judgment. Behind-the-scenes, it may take months to get the home to the point where it can be painted, staged, and listed to sell.
"There is no difference in a hoarder's home once I have finished getting it ready to hit the market," Groome says.
3. There's a big difference between a cluttered house and a hoarder house
Most homes have clutter—a chair that's a magnet for laundry and those drawers stuffed with take-out condiments. But when it comes to hoarder houses, there are spaces and sometimes entire rooms the resident couldn't gain access to for years or even decades, says Tricia Lee Riley, a real estate agent with Compass in New York City.
"This is more challenging because you could be dealing with mold, bacteria, and—dare I say—rodents, in places that simply have not been touched in ages," she says.
4. Securing a mortgage for a hoarder house might be tough
Not only do hoarder homes often require extensive makeovers, but they can also pose financing obstacles, explains Hillman.
"Getting a mortgage from an institutional lender can be a challenge," he says. Banks may be hesitant to give out financing if they find it difficult to calculate the future fair market value, or the property value after everything is fixed up.
(Image credit: Kristin Duvall/Stocksy)
5. But, you can probably score a deal
The condition of an apartment is obviously a factor in the price, says Jessica Chen, a real estate agent with Citi Habitats in New York City. If an apartment isn't in showing condition, it can sit on the market longer and appear less desirable.
"It's difficult for the average buyer to visualize and look past the things filling the apartment to see the bones and the potential the space has," she says. "But, this could be advantageous for those who can, as you might have much less competition."
This could be a win for those who have a limited budget—so long as the listing doesn't require major rehabbing.
6. You might never know a house was a 'hoarder house'
When it comes to buying a hoarder house, you most likely are seeking one out.
A prudent listing agent won't likely sell the home in its current condition, says John Michael Grafft with Chicago-based real estate firm Grafft Group. In some rare cases, the listing agent warns the buyer's agent, who in turn warns the client, Grafft explains.
7. But some key words in a listing might hint at a 'hoarder house'
If you do want to seek one out, there are a few terms to look for. Hoarding properties are most often sold "as is" in competitive real estate markets, explains Kate Ziegler, a Realtor with Arborview Realty in Boston, Massachusetts, who has toured hoarder houses as an investor and with buying clients who have interest in renovating the properties.
Other words to look out for: "Contractor special," "needs TLC," "as-is, as-shown," or "seller has never lived in the property" (i.e. it's an estate). There might also be references to limited showings or only shown after an offer is submitted. Yikes!
8. You might not be able to spot potential problems
The biggest challenge when it comes to "as is" hoarder houses is being able to spot problems when the house hasn't been cleared out before hitting the market, explains Ziegler. There may be some clues about the condition the house is in, like the floor's conditions or leaks behind packed cabinets. However there might be years of neglect hidden that can't be fixed with fresh paint. Also, structural concerns might come into play.
"I once toured a multi-family property I was considering as an investment where an existing, long-time tenant had books stacked five feet high throughout the entire space, with 18-inch walkways between rooms," Ziegler says. "The weight of the books was causing visible structural damage in the unit below. We passed on that property."
9. There may be some delays in moving in
A thorough inspection is in order, and it helps to have a trusted real estate agent to help walk you through that process and negotiate with the seller, especially if the issues impact the livability of a house.
Keith Reboletti, a real estate agent with RE/MAX Properties Northwest in the Chicagoland area, says he warns his clients buying these types of homes that there may be some delays due to getting all the stuff out of the house and going through extra cleaning. Still, getting a good price due to the condition of the home and the extra work required can be worth it.
10. You might need to specify you want the house to be empty at move-in
In some cases, homes will be listed for sale with all "all personal effects included as shown," Ziegler warns. That means, the buyer is responsible for clearing debris after the purchase is final. Don't want that tremendous chore? Be sure your "Purchase and Sale" contract (and offer contract, in many states) explicitly specifies you want the property to be delivered vacant, she says.