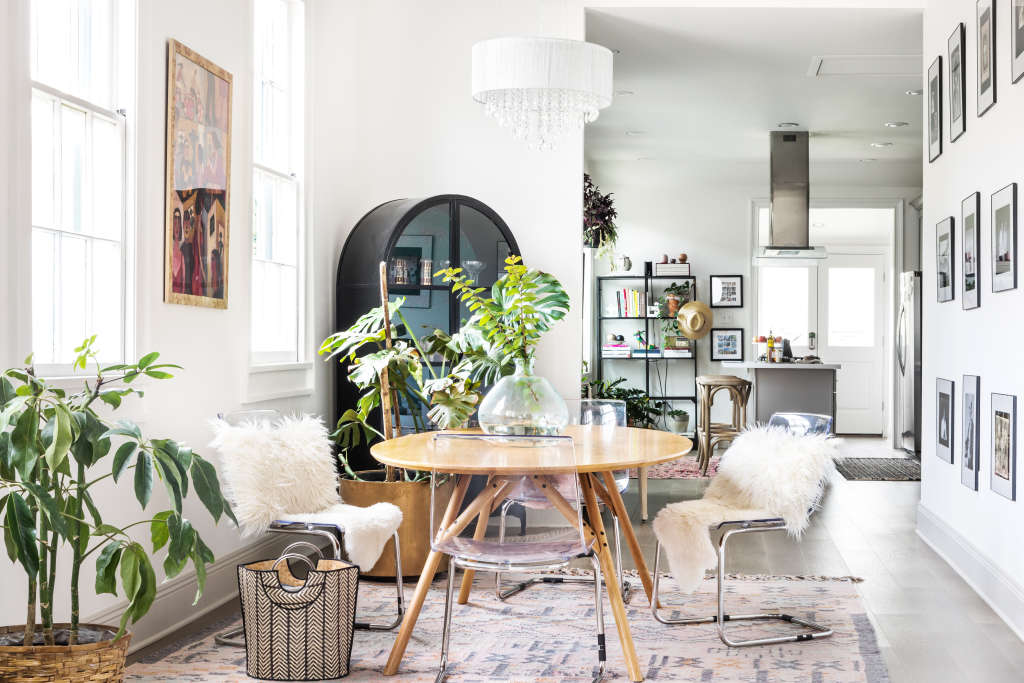 As we say goodbye to one year and hello to the next, it's only natural to want to shake some things up in your life. And there's nothing like a fresh, clean home to set you up to make 2019 your best year yet. And we want to help you do it!
Sign up now for the January Cure—it's Apartment Therapy's free group project designed to give you a more organized, more peaceful, and more in-control home in just one month. Once you sign up with your email, and I'll send you a series of small, manageable assignments throughout the month of January. We'll work on getting them done together, right here on the site, so you'll have the support of the Apartment Therapy community cheering you on.
By the end of the month, you'll have a home that not only looks better, but feels better and works better, too. I guarantee it. And if you don't believe me, you can ask the amazing readers who have done the Cure with us before.
Here's what some of the last year's participants had to say about their experience:
"This is my 3rd or 4th time doing the Cure and each time I have been really inspired to DO and TAKE CARE of things." —gazelleandcrow
"I started participating in the Cure in 2013 and it's made a big difference [for] clutter control without being overwhelmed. I love the timed projects which get me started and then want to do more." —citygirlarts
"I'm really happy with what I have accomplished this month for my home. I love the Cure! I still have a lot of work to do but I have achievable projects on my list and that feels great. Thank you, Apartment Therapy." —designdunce
"Whew! I smile when I look at my freshly-potted plants, clearer surfaces, and reclaimed floor-space in the bedroom. Whoop-whoop to everyone, and THANK YOU Taryn!" —audreycc
"I love the Cure and it makes cold Januarys in Minnesota a little easier. This was year four and have to say my house is more organized than I thought. I am grateful for the support we can find here." —hooligan in MN
"Funny thing is, once you've done the Cure a few times, the Cure spirit sets in as soon as you've signed up. You know, when you suddenly start clearing things that have been sitting in the way for weeks [and] when you look forward to cleaning out drawers." —hennymats
"I look forward to the Cure every year, it's a great way to reevaluate how my home functions and make adjustments for the New Year. It's nice to start the year off feeling motivated, and my house always feels so fresh. It beats the post-holiday doldrums by keeping me busy." —aisofspades
"It is not January without the Cure." —marieke!!!
The whole thing kicks off on January 2 with a small drawer-clearing assignment—sign up now so you don't miss a thing!