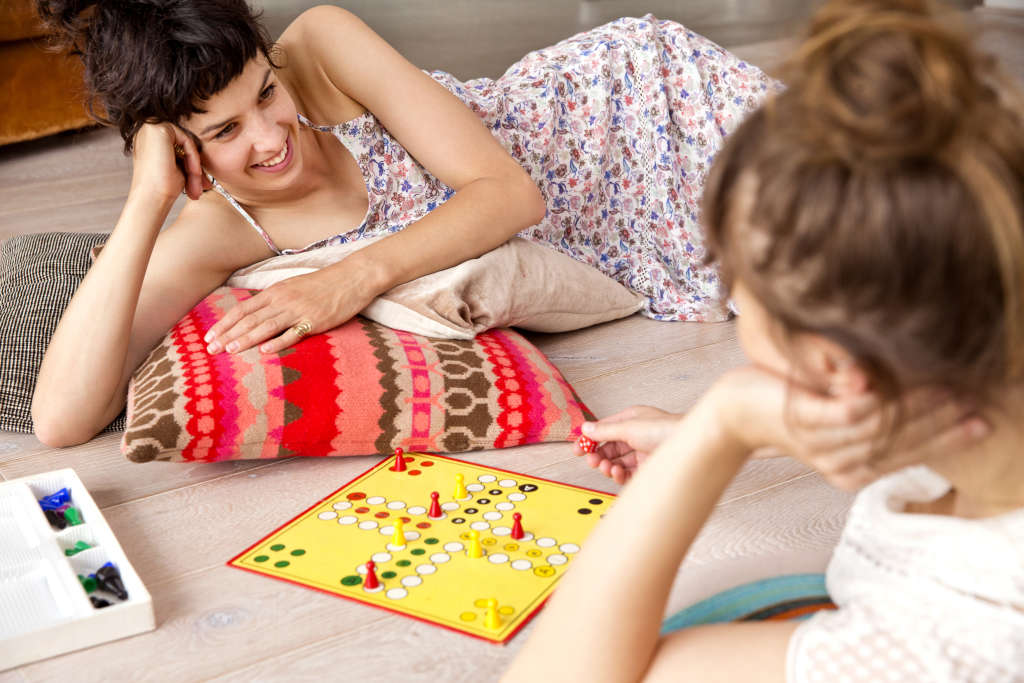 The best gift-givers treat their shopping list like a game. They start with an objective—find the perfect gift—then play their cards based on what they know: hobbies, interests, things you collect. If you happen to have a board game lover on your list, we've got you covered right here.
No matter what kind of game they're into—cards, trivia, strategy, role-playing—we're going to guide you to just the right thing. If you want to add to their collection, we've rounded up a few new games they're not likely to have. If you think they have quite enough games already (they don't, but in case you think so), or you want to make sure you don't dupe something in their collection, we also hand-picked a few gift ideas that aren't games, too.
(Image credit: Beam Geeks)
These little wooden tokens, lovingly called "meeples," are at the center of many popular board games and have sort of become a symbolic icon for Euro-game players. Your board game lover will love the modern-patterned meeples on these cork coasters.
An IKEA FRAKTA bag works great to carry games, but this canvas cargo bag is a serious upgrade for any board game lover. It's sized perfectly to fit two stacks of typical 12″ x 12″ game boxes inside.
This version with wood blocks is a bit pricier than the plastic version (here, for $45), but it's a much nicer playing experience and a nicer gift if you have the extra budget. The game itself is many, many games at once, making it infinitely replayable. Some mini-games task you with stacking your own blocks as high as you can, while others might have you sabotage your competitor's building blocks. It's like a strategic version of Jenga.
These card holders are great for anyone who needs a hand keeping their hand straight, but they're especially great for people or kids who might have trouble holding a bunch of cards in their hand.
Basically Jurassic Park in board game form, this game has you competing with the other players to build the best dinosaur theme park, researching DNA, hiring workers, and adding attractions to beat your opponents. This game got off the ground as a crazy-successful Kickstarter ($2 million raised!) in the spring.
Billed as a "chaotic and cooperative card game for people who are into spaceships and shouting at their friends," this one seems like a fun (and compact) game to tote to parties. You work together as a team to fix your broken spaceship—it's a little Apollo 13. But it's a fast game (you can finish a round in five minutes) and great for families, with silly challenges anyone will love.
For games with tons of pieces, these little collapsible trays will help keep players organized—and keep everyone from losing important game pieces to the void under the sofa.
Rolling dice games can be tricky when there's not a ton of table space. A rolling tray like this one provides a clear, clean surface to roll dice for all sorts of games.
(Image credit: Bezier Games)
For somebody who really loves a game with a theme—or just really loves pizza—this is a fun family game about divvying up slices of pie (the game box opens like a pizza box, the rules are printed like a menu, and the scorecard is an order receipt). You know those deals like "I'll cut, you choose the slice"? This game is basically that negotiation played out in cardboard form, with each player trying to get the best slices with the best toppings.
(Image credit: Calliope Candleworks)
The classic holiday gift, with a twist. These candles bear common tabletop gaming settings as themes—Tavern of the Keep, Forest of Enchantment—plus each one burns down to reveal a metal die from Norse Foundry.
For something that looks just as good on the shelf or off, this display-worthy game comes to us from the creator of the classic Connect Four game. In 3-Up, the goal is to outsmart your opponents and stack your pieces three high to become the winner.
(Image credit: Etsy/MoodCatz)
For the person who wants to wear their board game pride on their sleeve, literally, is this maybe too-true tee shirt.
(Image credit: Etsy/Real People Goods)
When you start getting deep into layered strategy games, long rule books, and piles of game pieces become like a badge of honor. This mug captures the sentiment exactly.
If your giftee doesn't already have the classics, gift them one of these cool vintage-look versions that double as bookshelf decor. The same company also makes linen book editions of Clue, Monopoly, Life, Yahtzee, and Scattergories.
For something really luxe, there's this L.L. Bean edition game board featuring both Scrabble and Monopoly. It can be engraved with the family name or a favorite saying—so they can play and treasure it for years to come.
(Image credit: Uncommon Goods)
Another personalized option is this wood-cut "four across" game. What better gift for a couple than their names and an important date carved into a classic two-player game board.
Ultimately, who couldn't use more space to play games. This folding table and chairs set makes it easy to host game night for a crowd, no matter how much space you have.
An ode to one of the OG board games—this mug features a patent for the Monopoly board game, filed by the Parker brothers on December 31, 1935. If mugs aren't your giftee's thing, you can also get the patent artwork made into a poster or tee.
In this 3D train game, you and the other players are a bunch of bandits trying to rob the Union Pacific Express. The key to winning is playing several steps ahead—you have to play your cards blind and hope that one of the other robbers doesn't foil your plans.
(Image credit: Etsy/The Solid Factory )
If you know what games your giftee already likes to play, there's a treasure trove of game-specific accessories from woodworkers and 3D printers on Etsy. Like this piece holder for Settlers of Catan, accessories can make their favorite games easier to play and store.
Apartment Therapy supports our readers with carefully chosen product recommendations to improve life at home. You support us through our independently chosen links, many of which earn us a commission.