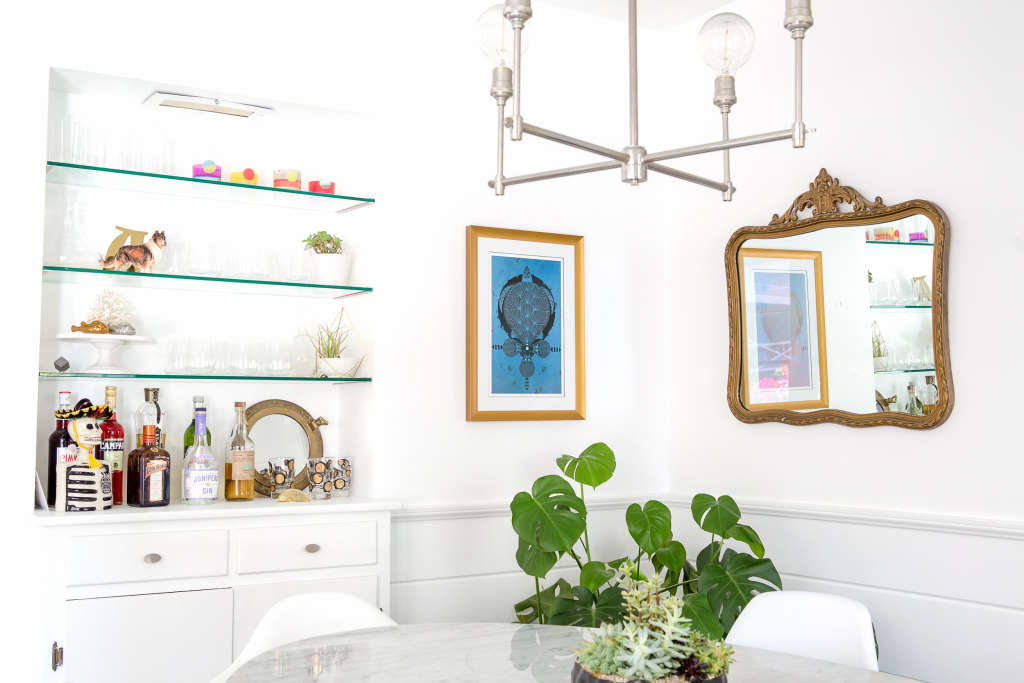 Who says you have to wait for a wedding to have personalized stuff at your party or place? If you love hosting brunches or have frequent house guests, wouldn't it be nice to have a little something special on the dinner table, in your powder room or as a takeaway for the all the people that pop by? Well, it's totally doable and for a not-so-crazy price tag. Just in time for the holiday season, meet ForYourParty.com, my dream soiree—and everyday—online custom decor shop. They have foil inks, watercolor pattern napkins, and an ability to print on just about anything, from balloons to ribbon. The sky's kind of the limit with what you can put on their products, and the site has tons of inspiration to search through for ideas to then take as your own. You can also mock-up your original designs.
When we talk bar cart styling, it often goes no further than cocktail shaker, glasses and ice bucket options. And the bottles of booze, of course! While I've certainly advocated for adding a lamp to the mix for decoration, I've never really given much thought to stirrers, napkins, and coasters. You kind of just use what you have. Or what you and your roommates (or significant other) have pilfered from different bars over the years, right? Wrong. You can personalize your own napkins, coasters, and even cocktail stirrers with your name, or even a cheeky saying like "Rosé All Day."
ForYourParty.com doesn't shy away from a pun, and for the most part, they're ones I actually think are clever. Sure, you could go to Target and get whatever plaid or pumpkin paper guest towels they have for your Friendsgiving. But guaranteed, this leaf motif situation will be funnier and more memorable. $48 for 50. Yes, that's more expensive than a big box store, but sometimes it's nice to go all out. And FYP constantly offers coupon codes.
You know how people collect matchbooks from the restaurants they've been to? Or maybe I should say hoard them. I mean, I have a brass footed vessel full of matches, just waiting until I have enough cool ones to frame. Well, a personalized matchbox could be your home's calling card, minus the whole phone number part because who has a landline anymore. This is where you probably ditch the cliche wedding sayings like "Perfect Match" in favor of just your last name, initials or maybe a family motto. Or you could even make a "Thanks a Brunch!" or "Thanks for Hanging!" style. Just like a restaurant, throw the whole lot into a decorative bowl on your entry console, and call it a day. Your company will know what to do.