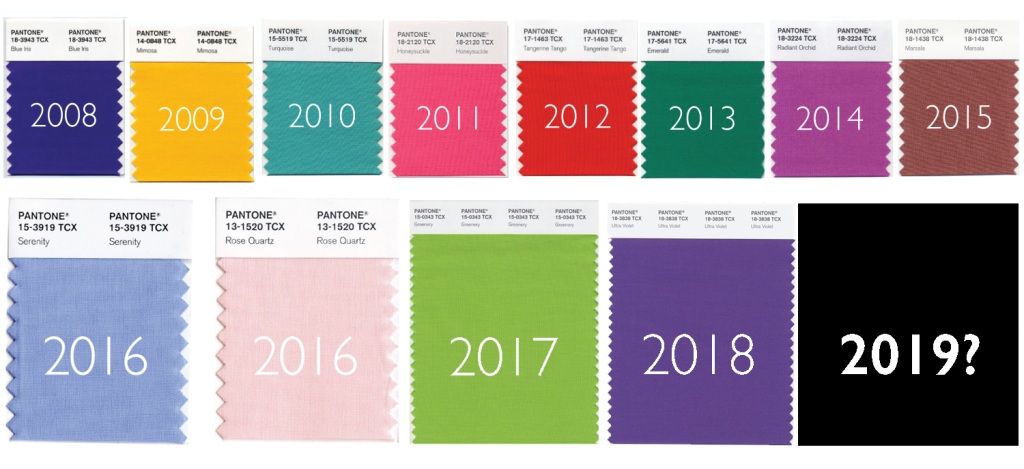 It's the beginning of the holiday season (Happy Hanukkah!), and for design lovers, today there's a special reason to celebrate. Today, Pantone announces its Color of the Year 2019. Last year was the tenth anniversary of the announcement, and the global color authority went with Ultra Violet, a grape-like purple that reminded people of Monica's apartment on "Friends" and others thought might have a deeper societal meaning. Will the new hue spark as much discussion? Let's find out:
The Pantone 2019 Color of the Year is Living Coral! None of the designers we asked accurately predicted it, but this bright, nearly neon shade is definitely no wallflower.
In a press release, the company shares that the "sociable" hue is a "reaction to the onslaught of digital technology and social media increasingly embedding into daily life, we are seeking authentic and immersive experiences that enable connection and intimacy."
"Color is an equalizing lens through which we experience our natural and digital realities and this is particularly true for Living Coral," said Leatrice Eiseman, Executive Director of the Pantone Color Institute. "With consumers craving human interaction and social connection, the humanizing and heartening qualities displayed by the convivial Pantone Living Coral hit a responsive chord."
The orange with a golden undertone is "a shade that affirms life through a dual role of energizing and nourishing," Eiseman continues. "Living Coral reinforces how colors can embody our collective experience and reflect what is taking place in our global culture at a moment in time."
When it comes to home decor, Pantone sees Living Coral contributing a "playful spirit."
As a color linked to tactility and human connection, Pantone Living Coral in shag rugs, cozy blankets, and lush upholsteries create a warm, comforting and nurturing feeling in the home. With its ebullient nature, Pantone Living Coral adds a dramatic pop of color to any room setting whether in decorative accessories, tabletop, or on the wall.
What do you think of Living Coral? Share your thoughts in the comments!