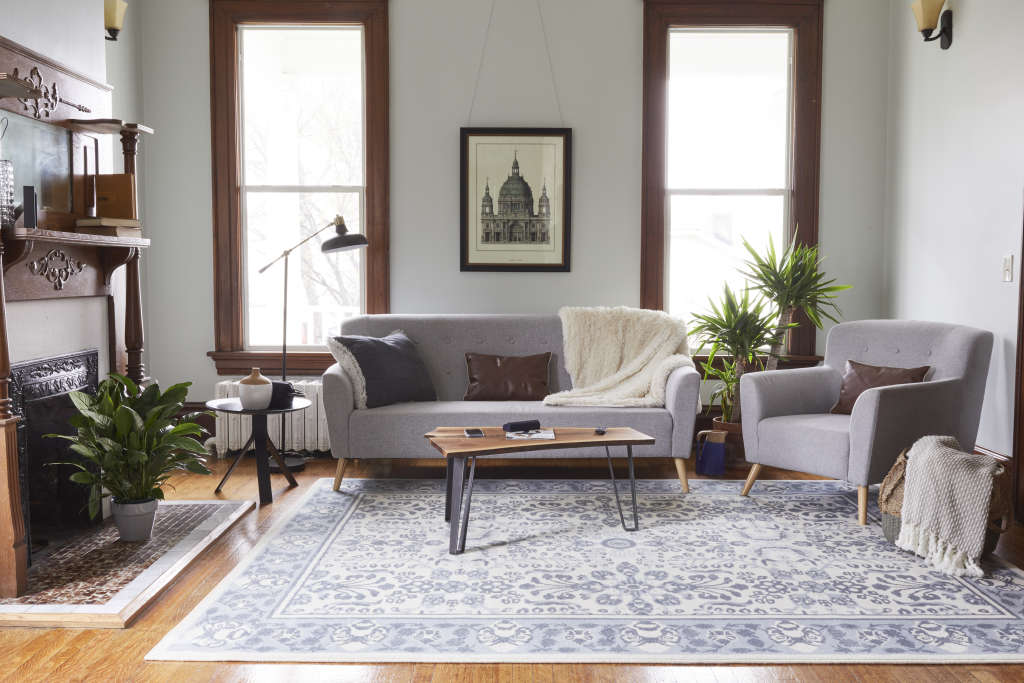 We all get the occasional bout of nerves when it comes to clicking the "complete order" button while shopping online for furniture. After all, returning home decor online isn't exactly as easy as exchanging a pair of pants at Banana Republic. But when you wan't to take advantage of the highly discounted price tags of e-commerce, sometimes you just suck it up and click. And that's why Boundless, a new customizable rug startup, can help cure you of any second thoughts.
The company's founder, Maddy Karolian, said the idea for Boundless stemmed from this "decision paralysis" we all feel when shopping online for significant purchases.
(Image credit: Courtesy of Boundless)
"I did a lot of the customer interviews as I was getting started, and people didn't know what to expect [when shopping online for furniture]. They didn't know what it would feel like, what the colors look like, or if they pulled the trigger, and needed to return it, it was such a pain," says Karolian.
And that's where Boundless's Home Touch Test comes in. Customers have the option to "try before you buy" by choosing six sample colors for $15. The rug swatches arrive at your home and allow you to select a design, color and size to match your space. There are currently 24 designs and 11 colors to choose from, and if you buy the rug, that $15 goes toward it.
(Image credit: Courtesy of Boundless)
It's a tried-and-true method, as furniture retailers have long offered upholstery fabric samples. Though we're seeing more of this try at home concept in the home space as of late, with startups like paint company Clare, which provides peel-and-stick swatches of its curated hues.
Constructed in a family-run facility in Georgia, Boundless rugs are made out of nylon, 25 percent of which is regenerated from old carpets. They are 100 percent regenerable, meaning they can be recycled and made into new carpets later. That's good news, seeing as billions of pounds of post-consumer carpet waste ends up in landfills annually, according to Carpet America Recovery Effort (CARE).