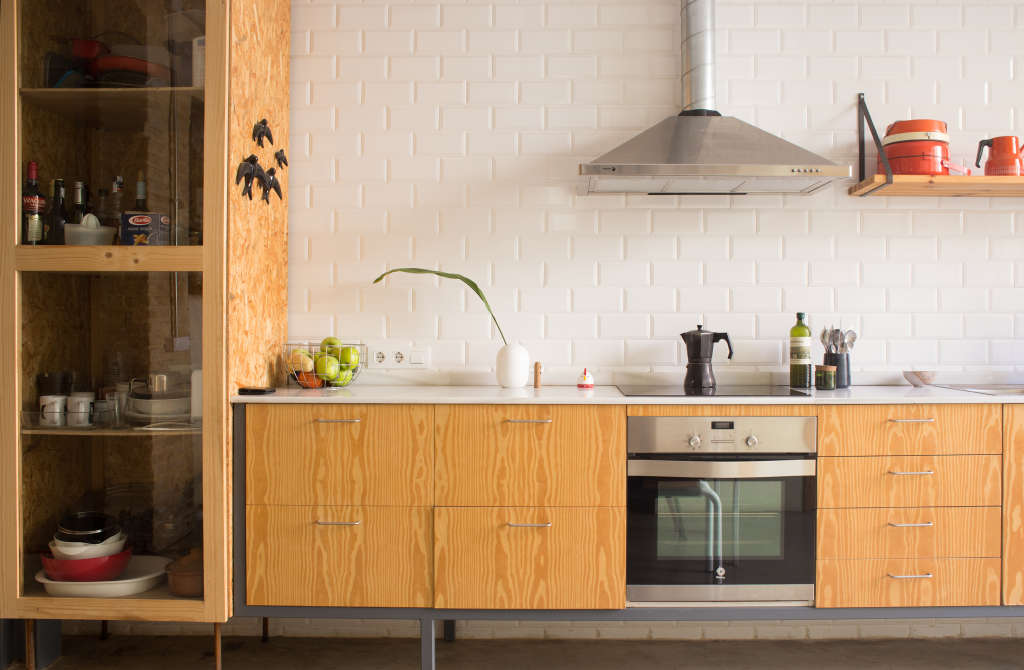 The holiday season is always hectic. Each of us is trying to do more things with less time, and when you combine that stress and lack of sleep with the peak of cold and flu season, you might find yourself out of commission if you're not careful.
There are a lot of things you can do to keep seasonal sickness at bay (washing hands, eating well, and getting plenty of sleep are three great ones), but we thought we'd dedicate this weekend project to the cause, as well.
Apartment Therapy Weekend Projects is a guided program designed to help you get the happy, healthy home you've always wanted, one weekend at a time. Sign up now for email updates so you never miss a lesson.
This Weekend's Assignment:
Clean spaces where germs love to linger.
Washing your hands is somewhat of a lost cause if the things your hands touch—doorknobs, light switch plates, and your phone—stay germy.
Grab a container of disinfecting wipes and go through your house room by room, cleaning cleaning first the light switch plates and switches and then the door knobs on both sides of every door. Don't forget door knobs on closet doors and the handles on shower doors and cabinets. To make sure your disinfecting wipes are effective, make sure you follow the instructions on the package; Clorox wipes, for instance, contain an instruction to use enough wipes that the surface you're cleaning remains visibly wet for four minutes. And make sure you change your disinfecting wipe frequently, so you're not inadvertently spreading germs.
When you're in the bathrooms, go ahead and swipe the toilet handle as well. In any room with faucets, give those a once-over also. When you get to the kitchen, address additional touch points there, such as the refrigerator and microwave handles.
For a final touch, disinfect your devices, like your phone, computer keyboard, headphones, or any other gadgets you touch in your day to day. Disinfecting wipes can be too abrasive for screens (and can potentially damage any protective coating they might have), so when it comes to cleaning phone and computer screens, switch to a cloth with a light spray of diluted white vinegar or isopropyl alcohol.
And actually, I have one more weekend project for you:
Sign up now for the January Cure! It's our free month-long program designed to get your home in great shape for the year ahead. If you enjoy the little-at-a-time structure of Weekend Projects, you'll love the Cure. The whole thing kicks off January 2, so sign up now so you don't miss a thing:
You can catch up with weekend projects right here. Share your progress with us and others by posting updates and photos on Instagram and Twitter with the hashtag #atweekendproject.
Remember: This is about improvement, not perfection. Each week you can either choose to work on the assignment we've sent you, or tackle another project you've been meaning to get to. It's also completely okay to skip a weekend if you're busy or not feeling the assignment.
More posts in Weekend Projects 2018
You are on the last post of the series.