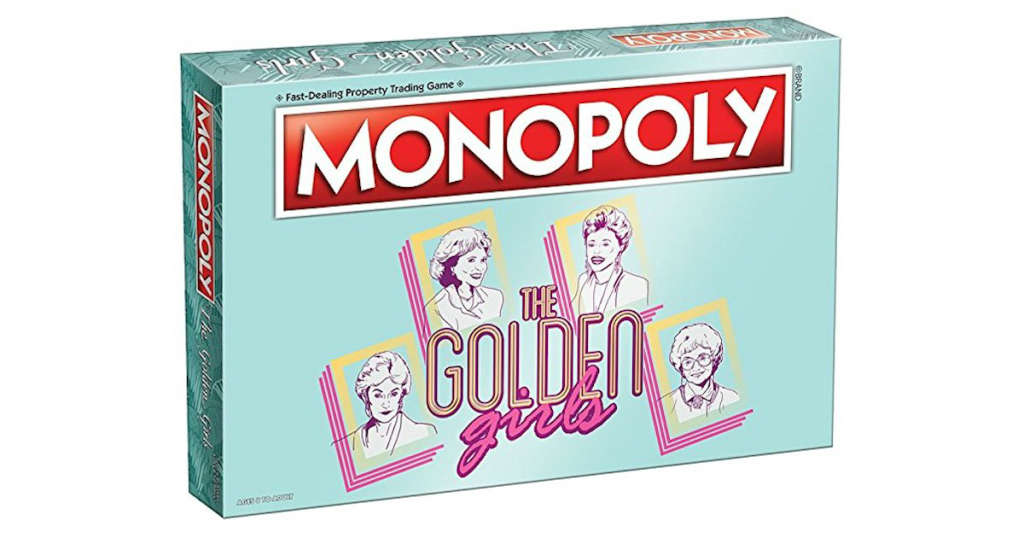 Do you and your best friend love the Golden Girls? Have you been looking for a way to bond over the show, while also finding a way to argue? You can now fight all night long over a board of Golden Girls Monopoly.
Anyone who has played a game of Monopoly before knows that you can't play the game with a friend who takes things too seriously. If you or your bestie are competitive, this is a great game… but maybe not to be played together. Otherwise, you two will be screaming at each other after an hour and someone might just flip a table. Or is that just how we all behave when we play with our families? Has anyone actually ever gotten to the end of a game of Monopoly? How do you win the game?
To play this Golden Girls edition of Monopoly, first, you have to choose your playing token from these options: a piece of cheesecake, Stan's toupee, Rose's teddy bear, Sophia's purse, Blanche's mirror, and a candied herring. Each of the places on the board relates back to the show, so watch out, because you might have to contribute to a cheesecake fund or Blanche's income taxes!
The product description reads:
The Golden Girls edition of Monopoly offers fans of the Emmy award-winning show a unique gameplay experience as they buy, sell and trade iconic locations from the show while enjoying one of America's all-time favorite board games.
You can buy this Golden Girls version of Monopoly on Amazon for $39.95. The board game will be back in stock at the e-retailer on December 10, 2018 and will be available for Prime 2-day shipping. If you order it this weekend, it'll arrive before Christmas!
If you aren't looking to argue, but still want to get a gift based on your favorite show, you can. You can buy these Golden Girls prayer candles on Etsy.