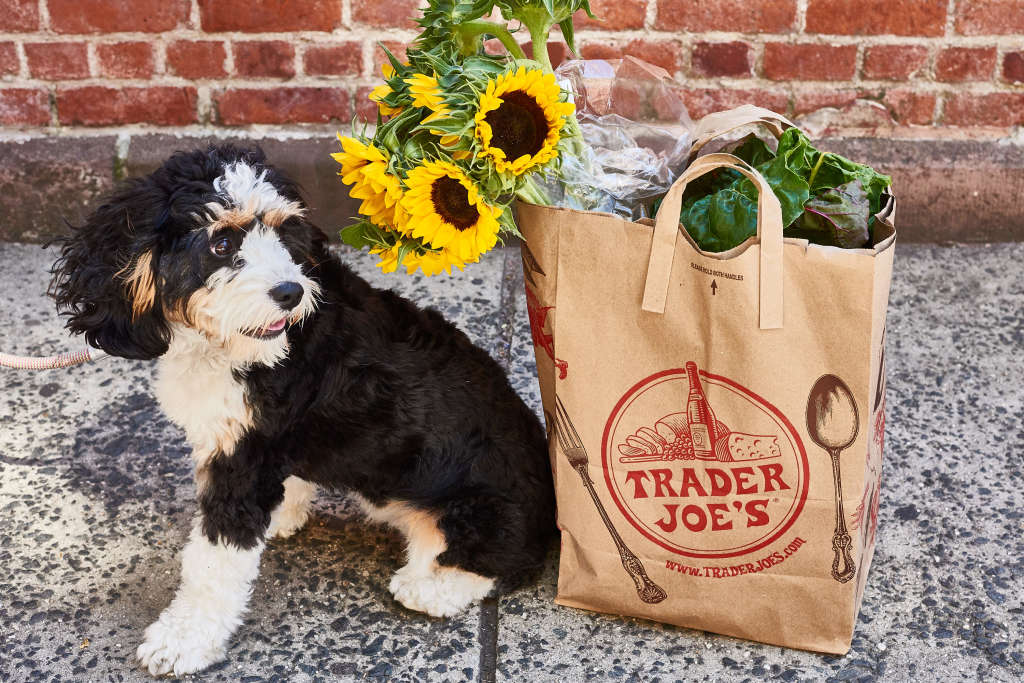 I threw two holiday parties this past Sunday—a brunch with close girlfriends in the morning and an evening get together for some work friends. No, I'm not a total masochist. It's just with everyone's insane holiday parties and travel schedules, somehow this made sense to me. The earlier your party is, the better the attendance. Never again, but I think the one big thing that got me through it was Trader Joe's (and the fact that the second party was a potluck).
Good old TJ's has so much holiday fare, I just went HAM there the morning before and was pretty much was set. While crushing the aisles, a little bit of what looked like burl wood caught my eyes, so I had to divert. And man, was I glad I did. Because, you guys, Trader Joe's is getting in the decorative serveware game with a few olive wood accessories. And I'm into it.
Just look at how cute these small olive wood bowls are! Some are closer to being perfect circles, while others have a more organic-looking shape. So I'd assume they're all hand-carved from wild olive wood, but I can't be 100 percent sure. What I can tell you though, is that the wood is super thick, hard, and has gorgeous knots and grains, which is much more than you'd expect from something that's $6.
Aesthetically, it's way more Food52 than TJ's, but I really think it could work for anyone, anywhere. It's the kind of piece you can put nuts or candies in on your coffee table—or even jam or jelly for a brunch spread—and not worry about things getting rowdy, and it falling off the table and breaking (can't help you on the spill clean-up though). There's also a matching cutting board, which would turn this little guy into Instagram material. Just add some olives or other snacks. Size-wise, I actually think you'd be able to use one as a salt cellar too if you wanted to. Just picture pink Himalayan crystals up in there. So pretty!
Get one now before they're gone because the price is right, people. You can see how fast they're going at my local store by how bare that shelf is in my picture. You'll be able to use this bowl to elevate your snack situation for years to come. And it's just cute and generic enough to be a great hostess gift for any party you're going to this season.