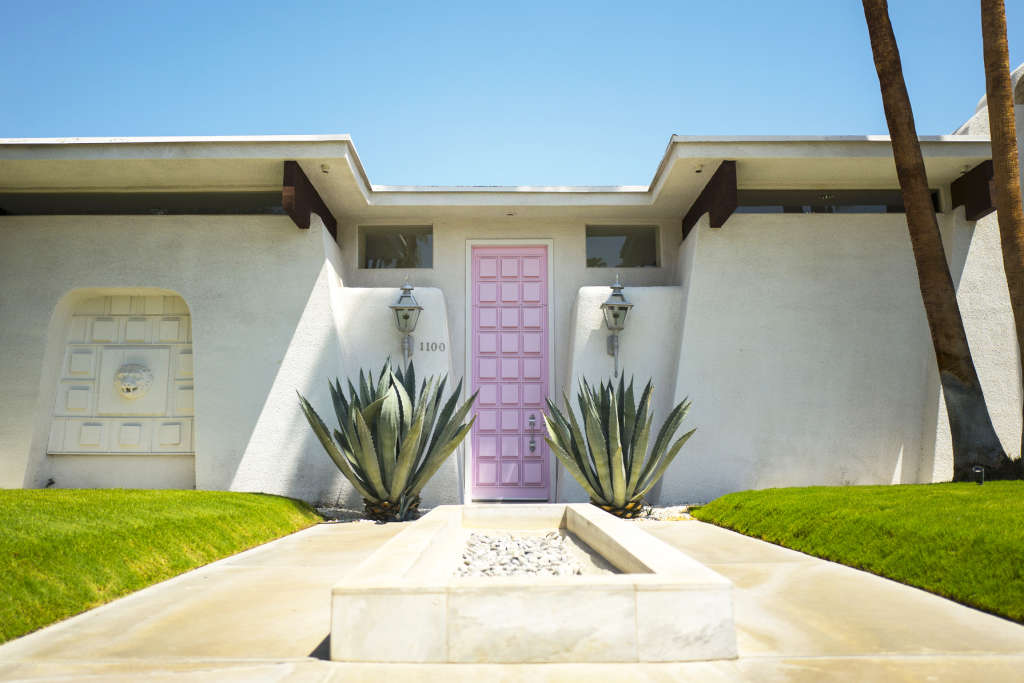 Wish you were on vacay every day? Some tourist destinations across the United States also make terrific places to live. Weather aside, these cities have amenities that year-round residents love—whether that's as an emerging wine region, outdoor recreation activities, an impressive arts and culture scene, or great sandy beaches.
Here's where you can live the dream all year long—even after the piña coladas melt.
1. Daufuskie Island, South Carolina
The good news: You can live on an island year-round. The great news: There are even home listings under the $300,000-mark. Daufuskie Island in South Carolina, between Hilton Head and Savannah, boasts white sand beaches, art galleries, and great golf.
"While the car-free island is a go-to destination for vacations because of its beaches and rich history, it's also a great place to live year-round because of the privacy and tranquility," says Ryan Dillingham, broker-in-charge, at Premier Properties by Haig Point, a full-service real estate agency.
There are no cars allowed on the island, so you'll need to get around via bike or walking. (Psst: You can sell your car to put toward your down payment!) Need any more nudging?
"With more than three miles of waterfront, it's pretty much your own private ocean," he says.
There's also a three-acre equestrian center in the private-gated community of Haig Point where you can ride horses.
Fun fact every resident should know: Lots of older houses and doors are painted a "haint blue," which was believed to drive away any bad spirits. But you will also want to get familiar with deviled crab, a local specialty cooked with herbs and spices and spooned back into the shell. Yum.
2. Miami, Florida
It's not just a sun-soaked destination for spring breakers and snowbirds. The city has established itself as a global one, with world-class shopping and museums, says Dina Goldentayer, a real estate agent with Douglas Elliman South Florida.
Architect lovers can gawk at South Beach's Art Deco District that's rich with neon and dials up retro charm. And, every year, Art Basel—a contemporary arts festival—brings the art world to Miami, drawing works from more than 250 galleries that span 30-plus countries.
Obviously the beaches are a prime amenity here. (You've seen Will Smith's "Welcome to Miami" music video). But when the beaches do feel a little too crowded, slip away to Bill Baggs Cape Florida State Park and find some solace in the oldest standing structure in Miami-Dade County: A lighthouse, which is a perfect perch for sunset viewing.
"In the low season, Miami really is all about the locals," Goldentayer says. "There are no tourists to battle with for parking or dinner reservations."
When you do want to go on a vacation of your own, it's easy to jet off to Europe, South America, or the Caribbean from Miami, Goldentayer points out.
Fun fact every resident should know: Miami is the only major city founded by a woman. Julia Tuttle is known as the "mother of Miami."
3. Park City, Utah
Utah's snow is great. How great? So great, they put a trademark on it: "The Greatest Snow on Earth." There's some science to this because the Great Salt Lake and other geological forces combine to help bless Utah with snow that's not too dry and not too wet, and perfect for skiing. Park City boasts two great ski resorts—Deer Valley and Park City Mountain—and there's plenty to do in the off-season like hiking and mountain biking.
"Residents in Park City generally share a common bond: a love for the outdoors and an active lifestyle," says Charlie Taylor, managing partner of The Agency Park City.
Many individuals and families have flocked to the high country to enjoy four seasons and lots of year-round outdoor activities, he says.
If you're a film buff, there is also the Sundance Film Festival that takes place on Main Street every winter.
And Salt Lake City is only 30 minutes away, so there's easy access to bigger-city entertainment and sporting event happening year-round, he points out.
Real estate is pretty pricey in Park City, though. The median home price currently on the market is $1.29 million. (You potentially could do some "house hacking" to make this work, and rent out a room or basement).
Fun fact every resident should know: Each night, at 10 o'clock, a bell sounds off on Main Street. It's a tribute to this town's silver mining past and once signaled all the miners had made it out of the mines.
4. Palm Springs, California
Past residents like Frank Sinatra and Dean Martin owned vacation homes in Palm Springs, helping put the southern California city on the map as a getaway for urban dwellers, says Mark Cianciulli, co-founder of The CREM Group.
But, what most people don't realize, Cianciulli says, is Palm Springs is a great place to live year-round. Yup, there's lots of sunshine and it's sizzling in the summer—but it's a dry heat, which makes it more manageable, he says, and you're rewarded with pleasant winters.
"It's an inexpensive place to live, relative to California real estate prices," he says.
Year-round residents appreciate the golf courses, hot springs, arts and culture, restaurants, and shopping—El Paseo is known as the Rodeo Drive of the desert, he says.
Fun fact every resident should know: Palm Springs claims to have the largest concentration of mid-century modern architecture in the world, which is celebrated every February during the Modernism Week.
5. Bend, Oregon
With access to the Cascade Mountains, the Deschutes River, and an extinct volcano, Bend, Oregon, is a mecca for outdoors lovers who want year-round adventure.
"We often say Bend is where it feels like you are on vacation every day," says Stacey Nyman, a broker with Coldwell Banker Morris Real Estate who has lived in Bend for 21 years. (That's approximately 7,665 vacation days, BTW).
Craft beer lovers will love the Bend Ale Trail, which features 18 breweries you can collect stamps at.
Fun fact every Bend resident should know: Bend has a "Wall Street." It was named because a lava rock wall lined the street.