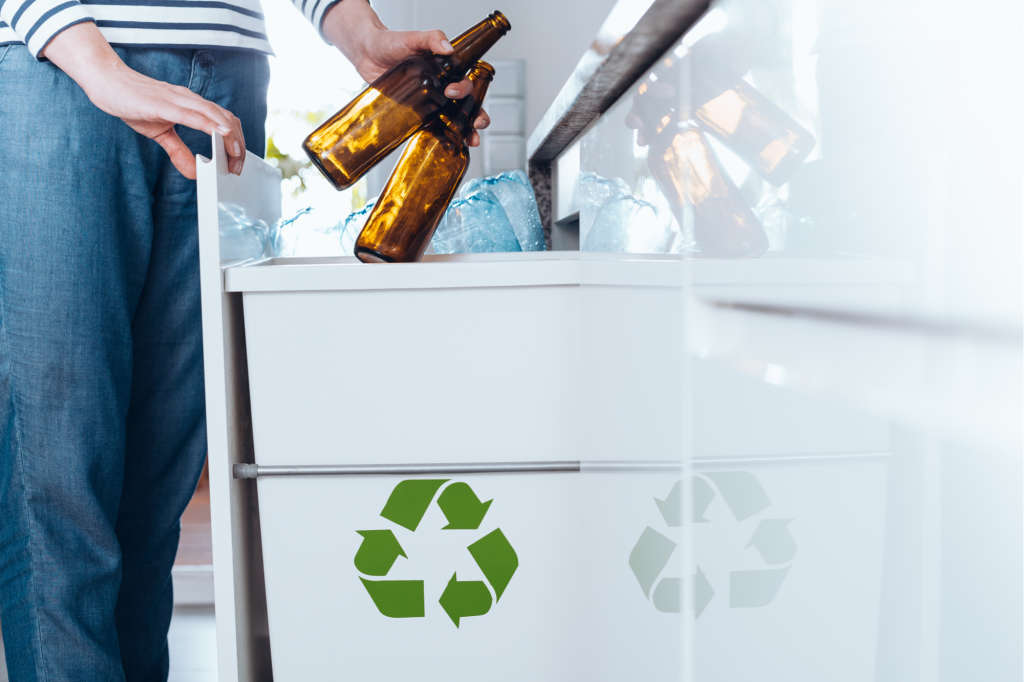 Tis the season for celebrating, which means you'll be stuck with some post-party cleanup sometime over the holidays. But before we get too deep into the holiday party season (a.k.a. "oops" season), it's important to remember that a certain seemingly recyclable material actually isn't actually salvageable at all.
Why You Can't Recycle Broken Glass
While your initial instinct might be to toss your broken drinking glasses and wine bottles in the recycling bin after a rowdy party (hope they weren't expensive!), it turns out that would be a big no-no.
Not only is broken glass hazardous to the workers who collect and sort your recyclables, certain kinds of glass (like mirror glass and the stuff we turn into drinking glasses) have chemicals or compositions that make them unsuitable for reuse. Translation: Once melted down, these types of broken glass can't be remade into a reliable new glass material, so there's no point in trying to recycle them in the first place.
(Image credit: bazilpp/Shutterstock)
Still not sure what to do with broken glass this season? Here's a brief breakdown on how to handle your busted, non-recyclable glass at home:
1. Wine and drinking glasses
Broken drinking glasses have a different chemical composition that can cause abnormalities and fracture points in new glass when recycled. Therefore, broken wine and drinking glasses should always be wrapped (with paper or a wrapper from something else you're tossing) and thrown in the trash. If it's not broken, reusable glassware that you just want to get rid of can go in the donation pile if you can't find a better home for it.
2. Standard light bulbs
Standard light bulbs, such as incandescent and halogen lights, should be disposed of in the trash. Not only do they contain chemicals that render them unrecyclable, the fine wires in the glass are very difficult to separate out. While compact fluorescent bulbs (CFLs) can be recycled, all other broken bulbs should be wrapped in sheets of newspaper and thrown out. (Check with your local services before adding anything you're not sure of to your curbside bin.)
3. Container glass (like beer and wine bottles)
Because of the potential dangers for waste handlers, most recycling companies won't accept broken container glass, like broken bottles and jars. So if you can't find a craft project or bottle bank to entrust your broken container glass to, wrap it up in newspaper and toss it in the trash.