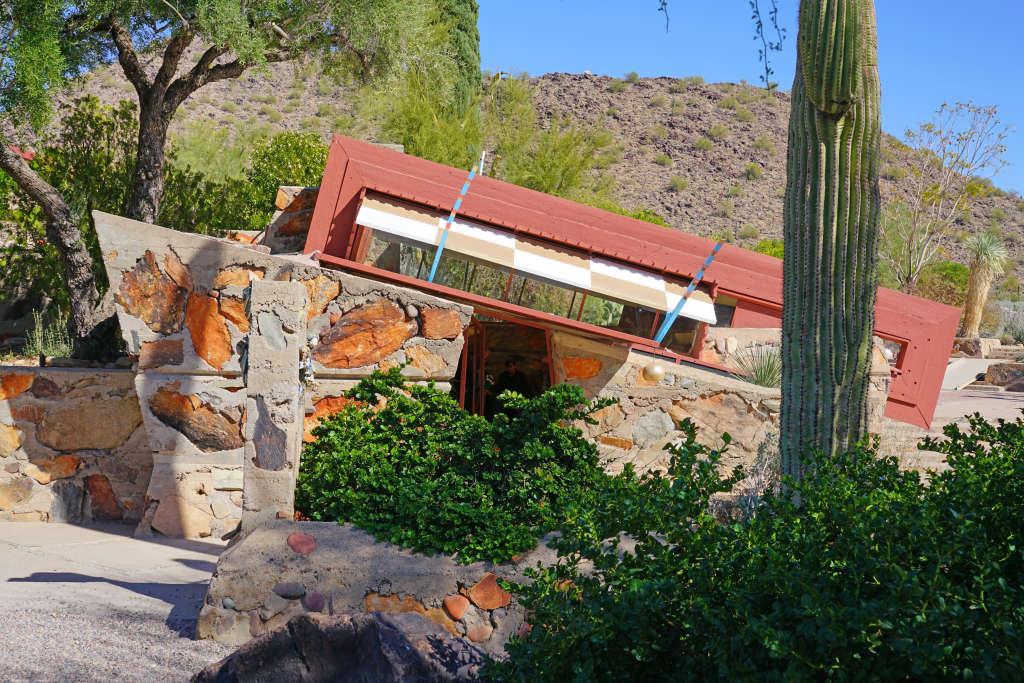 If you've been clamoring to get your hands on some famous furniture, here's a piece that belongs at the top of your most urgent shopping list: a chair Frank Lloyd Wright designed for himself is for sale.
While Wright is frequently lauded for designing a slew of homes, hotels, offices, and other structures around the world, the famed American architect also designed more than 1,100 pieces of furniture throughout his illustrious career that remain in high demand.
Wright initially placed the Taliesin-1 armchair in the Garden Room of his Taliesin West winter residence in Scottsdale, Arizona, which he eventually transformed into his School of Architecture. Apparently, he used the chair until his death in 1959. Due to its sharp, angular construction, the chair is often referred to as "Origami," a reference to the Japanese art form it resembles.
The chair was constructed using only a piece of folded plywood. Despite the popularity of its creator, the chair wasn't widely produced—with the exception of a five-year stint by Italian furniture designer Cassina between 1986 and 1991. Today, the same brand has taken on the task of reviving the armchair, but supplies are limited. Only 450 of the chairs will be sold at $5,500 a pop.
The Frank Lloyd Wright organization points out a few differences between the first edition Taliesin and the most recent version, writing:
"The project has been further developed thanks to the study of original drawings and the research and reconstruction work carried out by Cassina for the first reedition under the guidance of Professor Filippo Alison. Compared with the first edition various additional elements, such as the front feet, have been eliminated in order to place greater emphasis on its folds, and the armchair is even more comfortable thanks to its thicker padding and more reclined backrest."
Beyond this Wright masterpiece, are you into furniture with an illustrious, significant historical ties? Check out our list of iconic modern mid-century modern furniture.
via: Fast Company