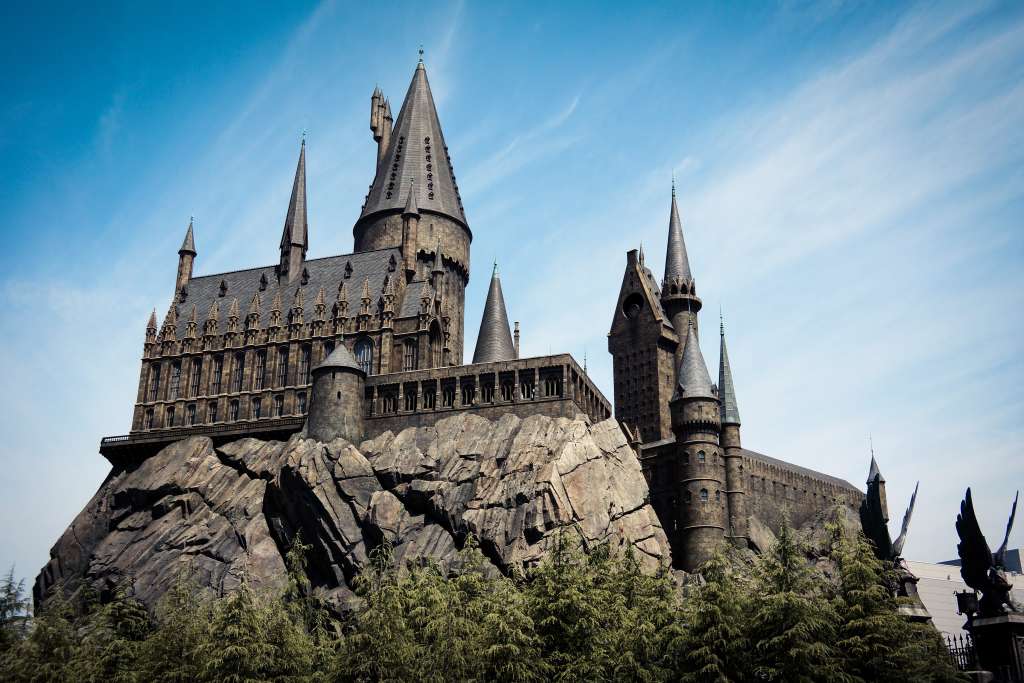 When J.K. Rowling created an incomparable fantasy world of wizards, witches, and magical stuff, the author took care of all the details, but that doesn't mean Potterheads' thirst for more spellbinding moments will ever be quenched. While the books and films have answered plenty of burning questions from how many staircases Hogwarts has to the location of all of the horcruxes created by He-Who-Must-Not-Be-Named, there's still so much more to ask. With the recent release of "Fantastic Beasts: The Crimes of Grindelwald," here's another query that deserves an answer: How would students from each of the Hogwarts houses decorate their homes?
Before you rack your brain over potential color schemes for Hermione Granger's kitchen, the UK's The Skirting Board Shop already has a jump on the hypothetical interior designs from all the houses.
For starters, if you were lucky enough to be sorted into Gryffindor, you'd have a warm, comfy space comparable to "decadent manor houses in the countryside," the site suggests. That means extravagance in the form of dark furniture, leather and fur accents, a fireplace, a four-poster bed, and any other decorative items that aptly represent the bold, amiable Gryffindor student.
Citing the Hufflepuffs' hardworking and patient nature, Skirting Board suggests these students' homes would be open, airy, brightly-colored spaces filled with plants, modern furniture, and contemporary artwork.
The Slytherin student's home is characteristically dark, with low ceilings and mosaic tiles and other decorative elements you'd likely see in a Victorian gothic home. In other words, expect any student under the Serpent mascot to go heavy on the black accents and, most importantly, the air of mystery.
Finally, the home belonging to a blue and bronze-bearing Ravenclaw would give off a decidedly dreamy vibe, accomplished by clean white walls, abstract art and silk wall decor.
Luckily big brands like Pottery Barn and LEGO have gotten in on the Harry Potter home accessories craze, so pulling off your own version of these designs IRL should be pretty easy.