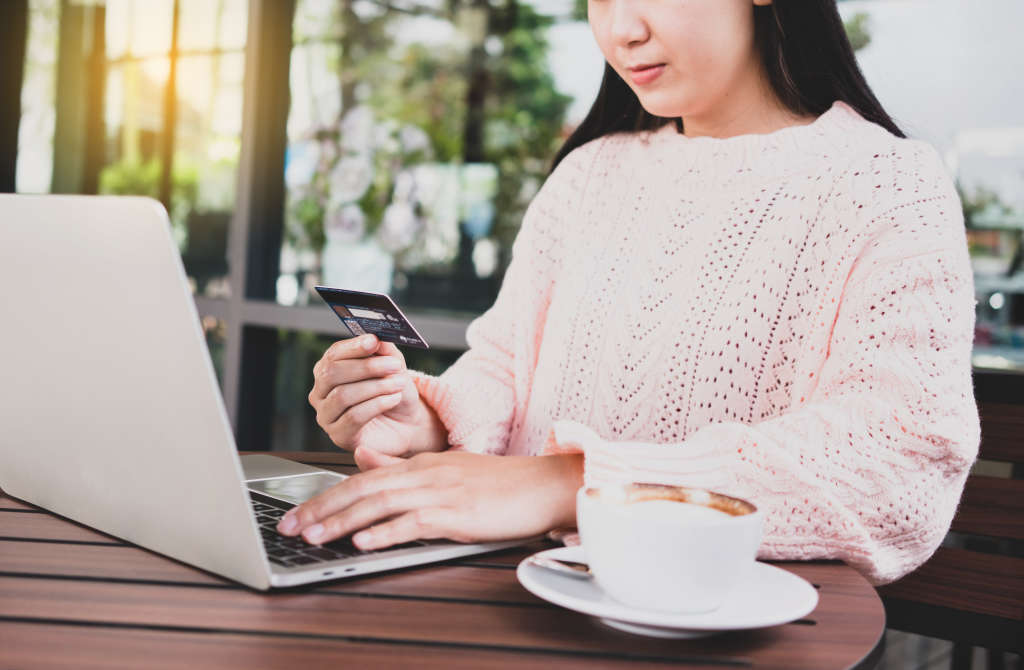 A lot of credit-boosting tips we hear are, frankly, pretty darn obvious. Don't go over your credit limit, don't pay bills late, check your credit score—yeah, yeah we got it already!
So, my ears perked up when Brentnie Daggett, a rental expert at Rentec Direct, a property management industry website, dished a credit-boosting tip that falls into the "Oooh! Interesting" category. For context, this was when Daggett was sharing tips for my article on steps to take when you're getting ready to buy a house—whether that's 10 years away or a few months down the road.
Her interesting tip? Call your credit card companies and find out what dates they report to the credit bureaus when you're getting serious about buying a home. This is genius because A.) We know credit utilization plays an important factor in determining our credit scores, B.) having a credit score of 760 or higher will help you get the best interest rate on a mortgage, and C.) you don't want your credit score yo-yoing around when you're securing a home loan.
"This helped enormously because I was then able to time my payments and use of the card to ensure that it was never reported that I had a high balance on the credit card," says Daggett, who recently closed on a home in southern Oregon.
Amounts owed on your credit accounts makes up 30 percent of your score with FICO, a widely-used scoring system. When you're carrying a high credit balance, it can indicate to creditors that you're financially overextended and are more likely to miss payments. Credit experts say you shouldn't carry a balance exceeding more than 30 percent of your credit limit on any given card.
Typically, your credit card company reports once per month to the credit bureaus.
"This can be a problem if your issuer reports just a couple days before the end of your billing cycle because it can look like you are carrying a high balance, even if it's paid off the next day," explains Dustyn Ferguson, who runs the personal finance site Dime Will Tell. This could then paint an inaccurate picture of how you're using credit. Not fair, right?
You'd think the reporting dates credit card companies give your credit usage information to the credit bureaus would line up nicely with your due dates. But, that's not exactly how it works.
Credit card companies have varying dates that they report balances, says Nancy E. Bistritz-Balkan, vice president of communications and consumer education for Equifax, a consumer credit reporting agency. And, yes, the report date can be different than the payment due date, she says.
Most credit card companies report repayment information to the credit bureaus once a month, she confirms. But that's not a hard and fast rule as some may report more frequently and some may not report at all.
Bistritz-Balkan agrees that the best bet for consumers to ask their lender or credit card company when they report to the bureaus because the dates vary. In Daggett's case, her and her husband's credit cards had different reporting dates within a few weeks of each other.
Hey, credit can be fickle, so it's good to know all the tips for boosting your score—or at least keeping it steady when you're about to take out a loan.