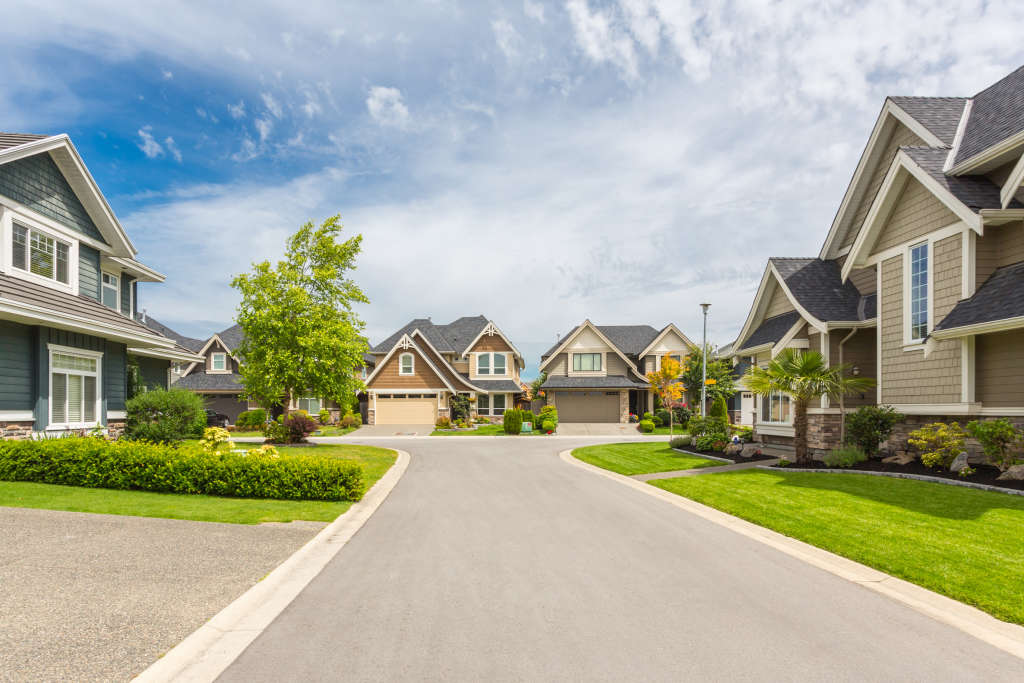 You've scrimped, saved, and spent more time on Zillow than you'd care to divulge, and you're ready to add "homeowner" to your list of accomplishments. Now, to choose the right mortgage for you. When it comes to fixed-rate loan programs, there are several options—from five to 50 years. But it's the 30-year mortgage that's been most popular among Americans for decades.
Alex Daniel, a Los Angeles-based mortgage lender and real estate investor, says, in their infancy, mortgages were meant as short-term obligations. In fact, the VA loan originated as a 20-year loan, but were extended to 30 years because the original loan term made house prices affordable.
"The 30-year term evolved because the longer the term, the lower the payments," says Casey Fleming, a California-based mortgage advisor with C2 Financial Corporation and author of "The Loan Guide: How to Get the Best Possible Mortgage." "And, for many years, 30 was the maximum term—and therefore the lowest payment. Eventually, 40-year terms came into the market, and then even a 50-year for a short time, but the payment difference was so small almost no one chose the 50-year."
Even though the principle was lower in a 40- or 50-year term, the interest on the length of the term drove up payments. So because it was a good blend of lower interest and lower principal, the 30-year mortgage that stuck around.
"Thirty years was a reasonable estimate of how long people worked, so the mortgage could be paid off before or at retirement," Daniel says. Borrowers would be able to have a fixed rate and a lower payment spread over a longer period."
Also, according to Daniel, 30-year mortgages are often easier to qualify for and better understood than their alternatives.
"The 30-year mortgage has a fixed rate for the entire term, which gives a person the security of knowing what their payment will be for 30 years," he says. "It also gives you a lower payment than a 10- or 15-year mortgage due to the payment being amortized over 30 years. If rates are rising, you want to have your rate fixed, so it does not increase."
Jesse Gonzalez, president and broker of record at North Bay Capital, adds that the 30-year mortgage is popular because it's a safe bet and folks often don't want to gamble with the chance of an adjustable rate going up.
"People are very unsure of their long-term goals, but don't want the pressure of knowing they have to refinance in a number of years," he says. "Even though only 0.5 percent of American households pay off a 30-year fixed-rate mortgage through regular monthly payments, it's still what people ask for."
Another benefit of the 30-year mortgage, Gonzalez adds, is that you don't need to worry about refinancing in the future when values may be down or rates may be higher.
"You're guaranteed a specific payment over a predetermined period of time and you can set your future plans around it," Gonzalez says.
But not everyone's a fan of the 30-year mortgage. On the flip side, Jeff Onofrio, managing director of renovation, construction, and national production for New Jersey-based Mortgage Possible, says the major disadvantage of a 30-year term is the amount of interest you will pay—which, he notes, could be a few hundred thousand dollars depending on the loan size.
However, he adds, there are ways to combat the interest, "such as making biweekly payments or buying down the interest rate and prepaying the interest. This would potentially save tens of thousands of dollars."
Gonzalez agrees, noting you will typically pay a higher rate on a 30-year fixed-rate mortgage compared to an adjustable rate, and therefore will pay more interest. And, he adds, "People's situations change, debt piles up or they may need to upsize or downsize, and typically they will end up refinancing out of the 30-year fixed."