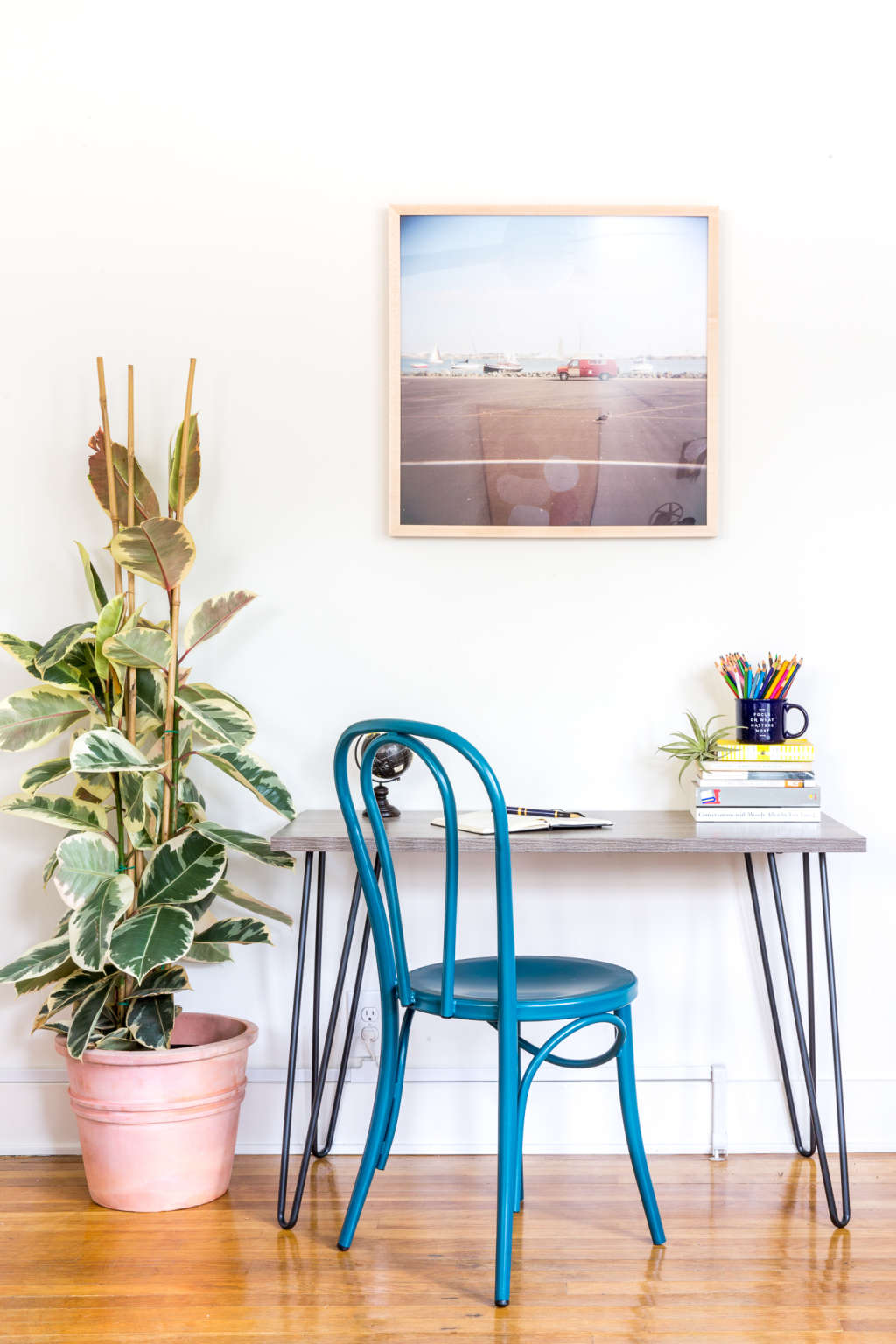 I have an impressive pile of cards in the back of my top desk drawer. They're almost a Rolodex of my life for the past decade, with cards ranging from Macy's gift cards given to us for our wedding to old insurance cards to local yogurt bar loyalty cards. I can't just throw these cards out—they hold not only memories (especially when I've held on to them for this long!) but the possibility of hidden money. And now is the time of year where we could all use a little bit of surprise money.
Even if you don't have quite the collection I do, this weekend's project is a bit of a double feature for our homes and our wallets: We're going to do a bit of organizing and decluttering, and hopefully come away uncovering a bit of hidden money, too.
Apartment Therapy Weekend Projects is a guided program designed to help you get the happy, healthy home you've always wanted, one weekend at a time. Sign up now for email updates so you never miss a lesson.
This Weekend's Assignment:
Go through any stockpiles of cards you have hidden away.
This weekend we're going to go through our stacks of cards and either get rid of them or put them back into rotation so we can use what we have.
Here's how:
1. Gather all your cards
Mine are mostly together, but if yours aren't, you need to bring them all into one pile. Gather them from your junk drawer, desk, wallet, and anywhere else they may be lurking.
2. Throw out useless cards
The loyalty card to the grocery store in the city you used to live in? Toss it and all cards like it. (Cut them up like you would a credit card to be sure no one can get your info off of them.)
3. Digitize current customer loyalty cards
For any customer loyalty cards you plan to keep and want to have on-hand but not in your wallet (all of them), use an app like Stocard or Keyring. Some cards can also be added to your Apple wallet directly or a through a third-party app.
4. Find out how much you have left on gift cards
You can check the balances left on your gift cards by going to the merchant's site online or calling the number on the card. If the balance is zero, don't let those cards back into your stockpile. Either toss the cards if they were used up long ago, or save gift cards to be used as dummy cards for tree trials or for projects around the house.
5. Record gift card balances
As you find out the balance left on each card, record it. The Gyft app does this nicely and keeps track of your balances going forward. Bonus: You'll always have your gift cards with you at the store and will actually use them! If you want to keep the originals, write the balance and the date on the back in permanent marker.
6. Deal with other cards
Once you've gotten loyalty and gift cards taken care of, it's time to deal with the rest of the pile. It may contain old credit or debit cards, pre-paid gift cards (hang on to those; you can use them), and more. Deal with each one, working your way methodically down the stack.
7. When relevant, add cards to your mobile wallet
When it's an option, you may want to consider adding your cards to your Apple wallet or Google Pay wallet. Do this for cards in your pile and even for less-used cards in your wallet. For cards that Apple and Google wallet don't support, use Pass2U to have the cards show up in your wallet anyway (you can also use this for gift cards if you want). Think library card, city rec center cards, etc.
8. Make a plan for how to use your gift card money
You've whittled down your cards to a manageable and useful stack and, with any luck, you've unearthed a bit of spending cash. Make a plan for how to use this little windfall for your holiday shopping, either to pay for gifts entirely or to get a bit of a discount.
One more thing: We're so close to the end of the year, which means that the January Cure kicks off soon. If you're enjoying doing the weekend projects with us, you'll love participating in the Cure, too. Sign up now!
You can catch up with weekend projects right here. Share your progress with us and others by posting updates and photos on Instagram and Twitter with the hashtag #atweekendproject.
Remember: This is about improvement, not perfection. Each week you can either choose to work on the assignment we've sent you, or tackle another project you've been meaning to get to. It's also completely okay to skip a weekend if you're busy or not feeling the assignment.