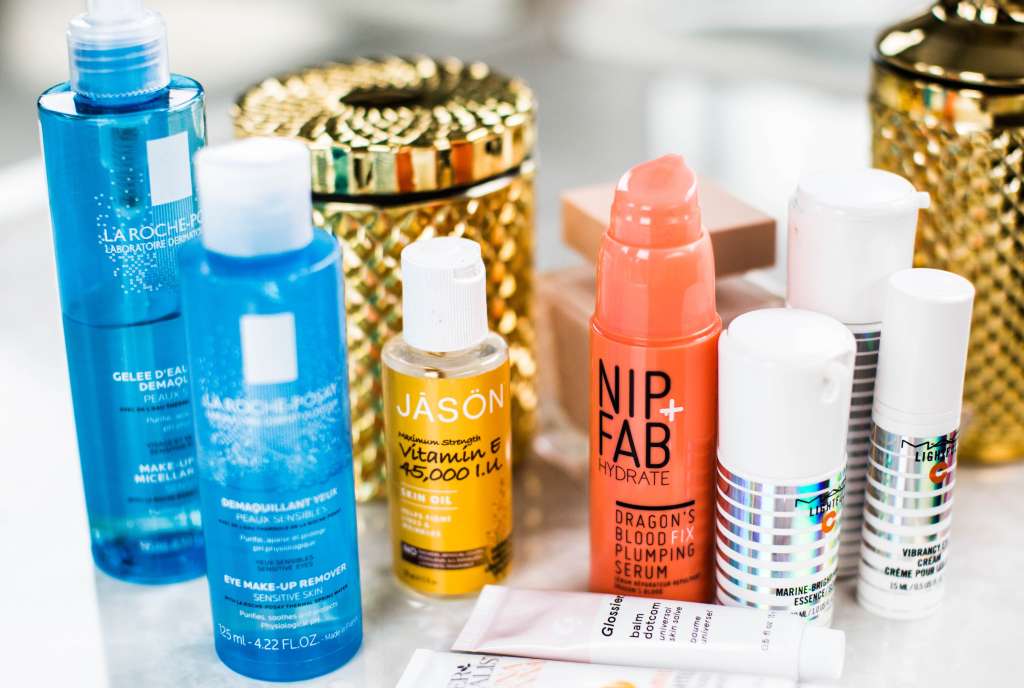 We all have our daily skincare routines, but what to do when traveling and you can't bring all your stuff on board with you? We asked two of our favorite skincare experts, sought-after esthetician Renée Rouleau and facialist to the stars, Joanna Vargas, for advice on how to get through airport security with your skincare regimen intact, and here's what they had to say.
1. Make everything travel-sized
"I take all my skincare in my carry-on so I can give myself a mini treatment mid-flight," Vargas says. "For mists, I create a travel size spray bottle, but everything else I travel with is already travel sized."
2. Assess your carry-on needs
"There are several things you should consider before traveling to help you pack: How long are you traveling for? Where are you headed? What will the hotel provide? What is the climate like?" Rouleau says, "Due to TSA rules you must fit all of your carry-on liquids in one quart-size plastic bag and products can't be larger than 3.4 ounces. If you are only bringing a carry-on, you will need to be smart about what your essentials are!"
3. Sheet masks make a difference
"I always travel with multiple types of sheet masks, such as my Dawn Face Mask and Eden Instant Lift Mask (plus extra for the flight attendants) to address anything that comes up during a trip," Vargas explains. "I also bring face wipes, I love Kaia Natural Juicy Bamboo Facial Cleansing Cloths because they have Vitamin E and C, amino acids, and honey to hydrate and soothe the skin."
4. Cover bottle openings with plastic wrap
"To avoid exploding bottles (from cabin pressure) in your carry-on, take the lid off of the bottle and squeeze out the excess air as best you can, then place some plastic wrap over the opening." Rouleau says, "Once you cover the opening with plastic, screw the cap back on and this will give you an extra layer of protection to help prevent your products from making a mess in your luggage."
5. Hit the bars
"I like to travel with a cleansing bar, like my own Cloud Bar, so I can soothe my skin from any hard water in other cities," says Vargas, "while keeping me hydrated from plane travel."
6. Create a liquid travel pack hack
"I use this skincare hack for packing my makeup remover and toner and saving valuable space in my one-quart plastic bag for products that can't be repackaged," says Rouleau. "Start by generously saturating a toning cloth or cotton pad with your favorite toner, eye makeup remover, or other liquid skincare. Pack as many of these soaked cloths as you will need for the duration of your trip and make a bag for each set, i.e. your makeup remover, toner, and so on, to save space and carry on your skincare." There's a video on the @reneerouleauskincare Instagram to show you how it's done:
7. Stay rosy
"I always recommend clients pack rosewater toner in a spray bottle," Vargas says. "Rosewater—I love Eminence Organics rosewater spray—is incredibly hydrating, so if you spray it directly on your face, it gets moisture into the skin immediately. If you're traveling overseas, I recommend doing it twice mid-flight and your skin will be refreshed when you get off the airplane.
Apartment Therapy supports our readers with carefully chosen product recommendations to improve life at home. You support us through our independently chosen links, many of which earn us a commission.