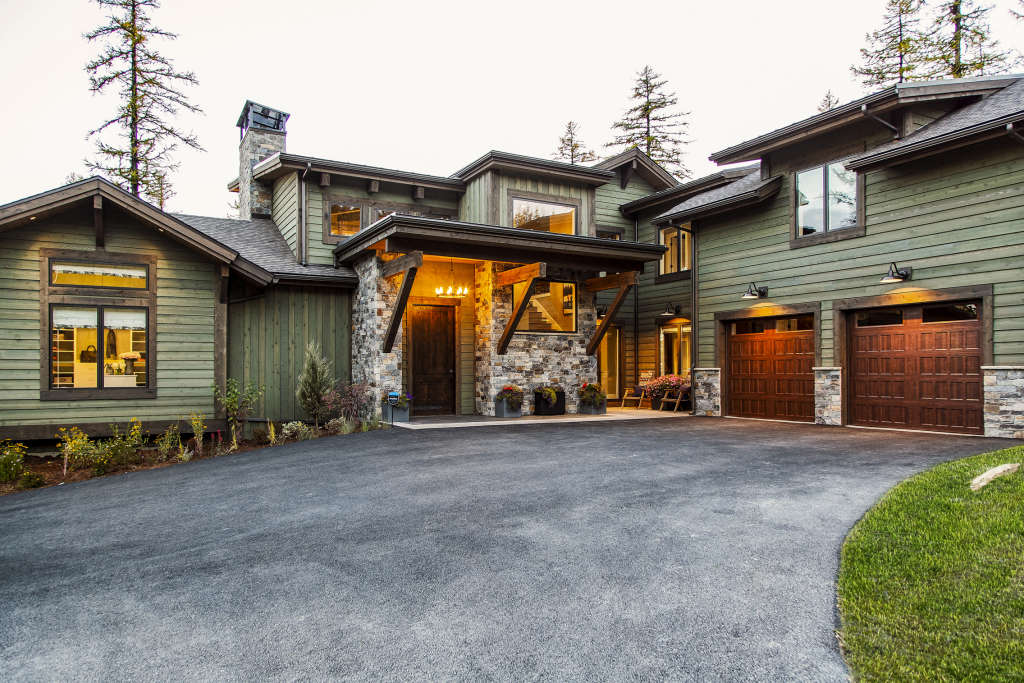 The HGTV Dream is going up—and not just in altitude. According to PEOPLE, the 2019 Dream Home is the priciest one yet—valued at over $2.3 million.
"Imagine a place where the mountains meet the sky, where nature wild and untamed greets you at your doorstep, where every season brings a new adventure. That place is Montana, an amazing backdrop for HGTV Dream Home 2019," Alison Victoria, host of the HGTV Dream Home 2019 Special, told PEOPLE.
Located on the bucolic Whitefish Lake, the 3650-square-foot home was designed by HGTV's own Brian Patrick Flynn. The three-bed, three-and-a-half bath property is the ultimate estate for any outdoors enthusiast. In the main living space, glass stack doors take advantage of the stunning mountain views. An outdoor breakfast bar is the perfect place to enjoy your morning coffee immersed in nature, while at night you can take advantage of the lounging areas and grill to make dinner. The property seamlessly fuses its rustic vibe with industrial decor, like the steel metal fireplace. Double height draperies reveal the exquisite streaming light and views of treetops.
Head upstairs, and you'll find a "lounge" area that's ideal for entertaining guests. In the spacious master suite, colored a muted orange shade, there's a large walk-in closet and comfortable spa-like bathroom. The two remaining bedrooms have fun, unique designs with various built-ins, while a bunk room could be converted into another sleeping area for visiting guests. But it's the outdoor space that really sells this sprawling home, whether you consider yourself outdoorsy or not.
There's an upper deck and lower patio, as well as plenty of room for entertaining. The master bedroom features a private patio with a Scandinavian-style cedar hot tub, which opens out to the deck. We'd probably never leave if this were our home—though with a prime location near a private entrance to the ski areas at Big Mountain, we're guessing the lucky winners will want to hit the slopes ASAP.
HGTV will air their Dream Home 2019 special on January 1 at 8 p.m. ET. For the DIY Behind the Build special, tune into the DIY Network Dec. 29 at 11 p.m. ET.