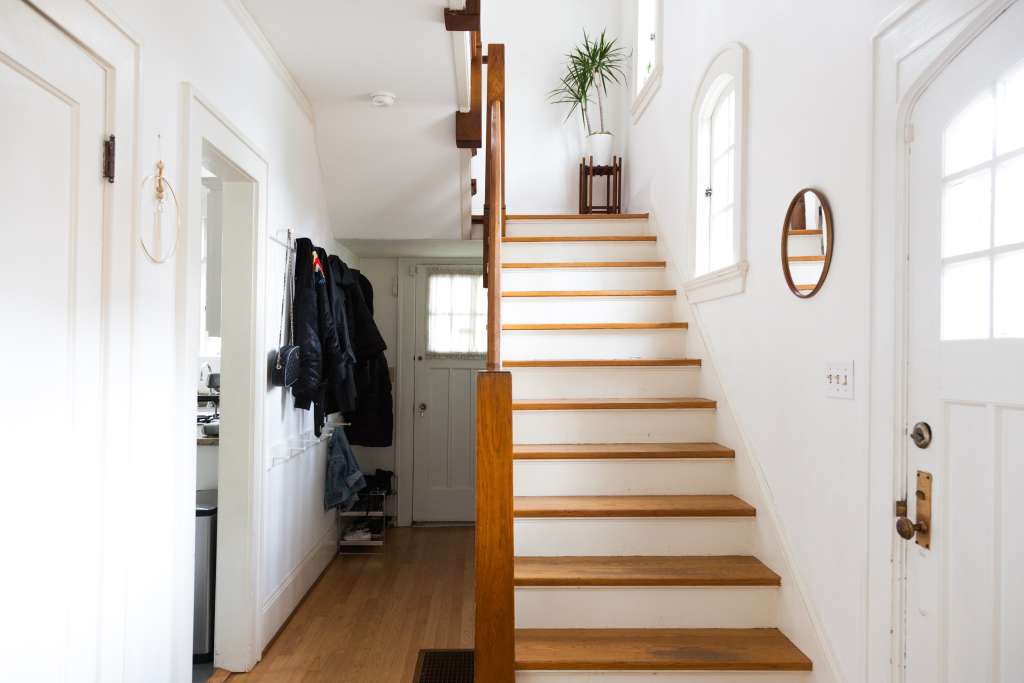 My entryway is an awkwardly narrow space to begin with, situated between our front door and a stairwell. But it's also a perpetual mess, as piles of shoes inevitably crowd the small area. I don't like that it's the first thing you see coming in or out, so here's my solution: An entryway bench that will contain the shoe tornado and dog toys, but still look like a nice piece of furniture that belongs in the living room.
If you've ever searched for IKEA hacks, you've probably seen Vivian's bench seat. She used two ALEX drawer units and two BESTA shelf units to take advantage of a large bedroom wall, but you could easily scale this down for your own entryway and create a cozy, storage spot that might just become your new favorite reading nook.
Anika's bench boasts a small drawer to stash keys, and a spacious seat with a hinged top for concealed organization. It reminds me a lot of West Elm's bench, but half the price and quadruple the storage.
Vineta is my kind of DIYer. When she spotted some bins at Target, she knew immediately they would be perfect for shoes and accessories, and wound up building her bench around the beauties. That extra lip detail to keep the padded seat from sliding around is the clever cherry on top of an already great project.
Jaime took a similar approach and designed her bench around these darling wood crates. The middle support beams also act as dividers between the crates so you'll always have neat rows. If you have a bench with plenty of clearance already, try her wheeled mudroom bins for another under storage option.
Can you guess how Gail made this vintage-inspired gossip bench? She repurposed an old dresser and kept a good chunk of the original storage.
I have never heard of the term "hall tree" before, but it's so fitting. Angela's version not only corrals shoes and blankets underneath an entryway seat, but also designates spots for coats and decor, creating one continuous, organized drop zone.
The modern sliding doors on Josh Rhodes' bench look just as good partially open for styling extra blankets, or shut to streamline whatever you might have in your entryway.