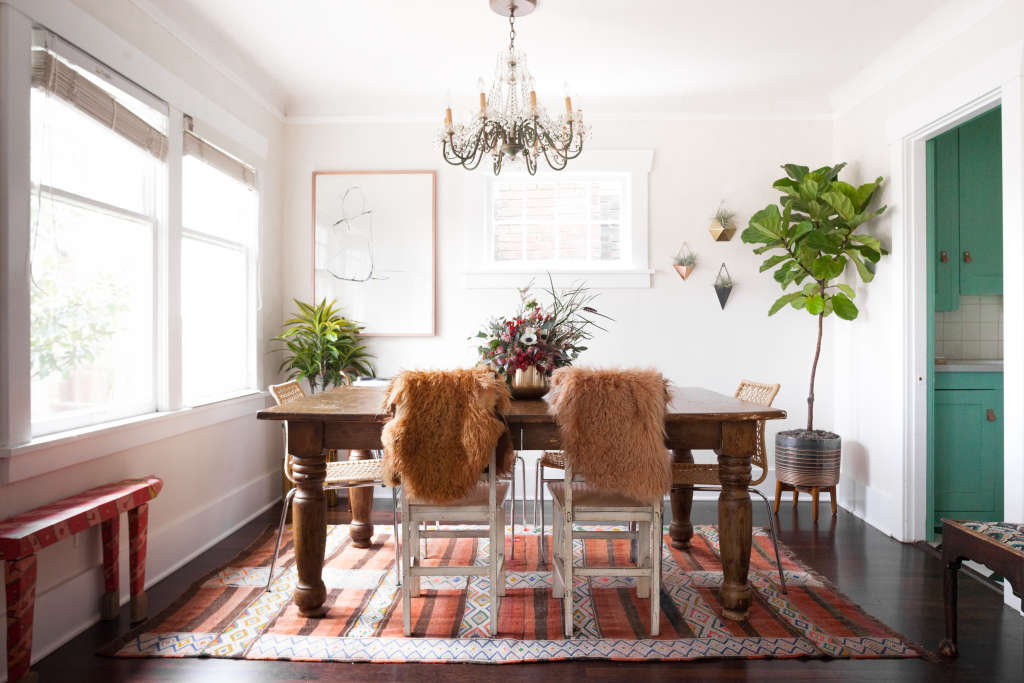 You deserve a break. The last two weeks of the year should be time of fireside reflection and pajamas, not cleaning. And here's the thing about cleaning the house in December: Once you've gotten it ready for any parties or guests, you can let the big stuff slide (and even some of the routine stuff) and no one will be the wiser.
In the spirit of the coziest, homiest time of year, the delicious hibernation after so much festivity, we've made a list of some cleaning tasks you can skip until after ringing in the new year.
P.S. When you're ready to jump back in on January 2, we'll be right there to support you with the January Cure. Sign up now for our free guided program to getting your home in shape for the new year.
1. Mopping
As long as the floor is reasonably clean (like, it's not driving you crazy to live with), quick sweeps or vacuums should suffice. If there are spills, spot clean them with a wet rag.
2. Scrubbing the tub and shower
Close the curtain or turn a blind eye. Water spots aren't going to hurt anyone if they hang around into 2019.
3. Laundry
Get your outfits ready to go for Christmas and New Year's. And definitely make sure you have enough undies and clean loungewear. Then let the hamper pile up and give yourself a break from washing, drying, folding, and most of all, putting away.
4. Dusting up high
Keep dusting things at eye level and below, but skip bookshelves, ceiling fans, and anything else that's up high until next year.
5. Washing windows
Absolutely no rush on this one. Put it right out of your mind.
6. Deep cleaning the fridge
Wait until all the leftovers and treats and contributions to get-togethers plus all specialty ingredients are finished and/or out of rotation. Then start the new year (and perhaps your new eating plan resolution?) with a cleaned-out fridge.
7. Decluttering
Now is the time to just be. No need to hustle trying to trim things down at home. Bookmark all the decluttering lists for the starting-fresh feeling January 1 brings.
8. Organizing
Definitely put things back where they belong so you don't end up hanging out in a mess or having a backlog of stuff to put away. But don't be tempted to re-do the pantry when you put the marshmallows back. Get back to cuddling with your fam on the couch.
What cleaning tasks will you put off until next year?
More on cleaning smarter, not harder: