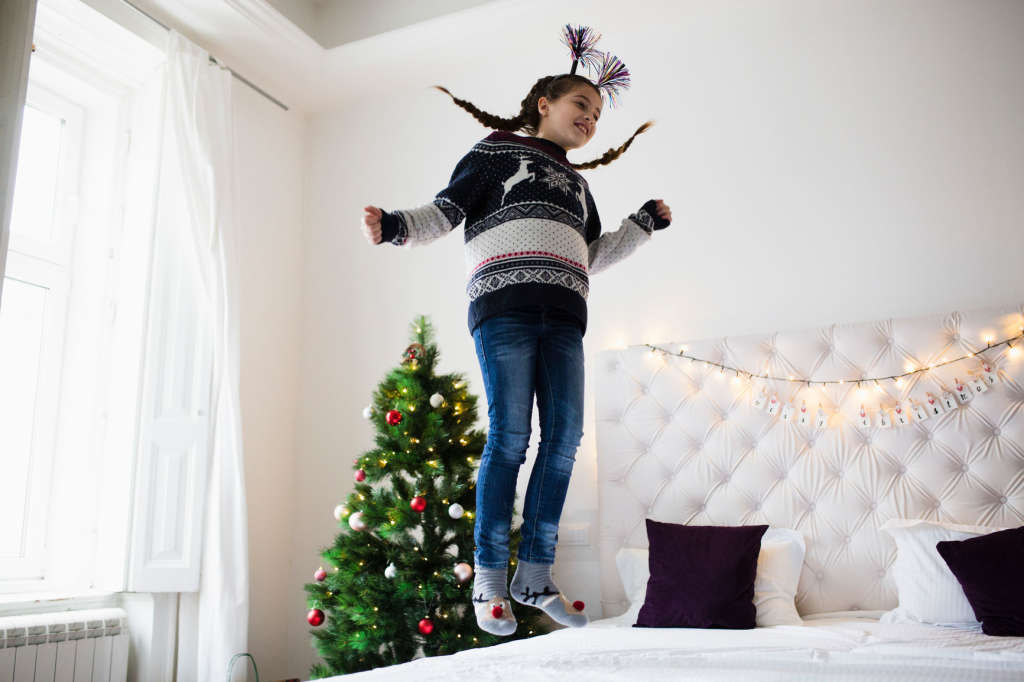 If your kids are on the nice list this year, we imagine that they have compiled a thorough list for Santa with all the coolest toys and latest doodads. From year to year, the lineup of popular playthings changes consistently, and it's hard to keep up. So what's trending this holiday season?
One of the most sought-after toys has been the kid-sized Dyson vacuum that actually works ($30), which we reported on in November. The original model sold out on Amazon within a couple weeks; and while its manufacturer Casdon didn't respond to our request for comment, there are new colorways and models ($50), which are also selling out or unavailable for shipping by Christmas. (We did find one at Target for $24.99, so scoop it up while you can.)
"Kids want to be like their parents. If they see mom or dad vacuuming, they think, 'I want to do that, too!'" says Marissa Dibartolo, editor-in-chief of The Toy Insider. "The Dyson vacuum is a toy parents can also feel great about because it actually works and can encourage kids to do their chores and help out around the house. It's affordably priced, looks incredibly realistic, and provides kids with a fun, imaginative experience."
If you're wondering about the pros and cons of gifting kids a vacuum, don't worry—we already covered that. Pro: It makes chores fun. Con: It might reinforce gender stereotypes.
Wondering what else is topping kids' gift lists this season? The Toy Insider, an independent organization that has been reviewing toys for more than 75 years and is the go-to resource for all things in the play industry, shared the most coveted items of the holiday season with us.
"The incredible variety of toys we reviewed for this year's holiday gift guide shows that toy-makers are working hard to create more innovative and magical toys than ever before," said The Toy Insider's chief toy officer Laurie Schacht.
Some of the organization's favorites from their holiday selection include the Safari Learning Station from LeapFrog, Hairdorables from Just Play, Harry Potter Wizard Training Wands from Jakks Pacific, Treasure X from Moose Toys, and Chow Crown from Hasbro.
"Additionally, a few really hot new items have launched over the last few weeks, including Fortnite collectible figures and blind boxes from Jazwares, and PINKFONG Baby Shark plush from WowWee," says Dibartolo. "And yes—they actually sing the song that's been stuck in parents' heads for months. These are especially hard to find, but are topping kids' wish lists."
Since the Dyson vacuum seems to be all the rage, and naturally because Apartment Therapy is a home site, we had to know—what other domestic-related toys are in high demand? We are secretly hoping there's a miniature stand mixer and leaf blower out there.
"KidKraft makes beautiful play kitchens and other play sets that give kids the perfect outlet for imaginative play," says Dibartolo. "One of our favorites is the Elite Espresso Play Kitchen. It features dark wood details and looks more like a piece of furniture than a toy. Parents with small living spaces will especially love this one, because while it takes up a lot of space, it's incredibly beautiful."
For the DIY kiddos that enjoy hands-on experiences, one of the top toys that made The Toy Insider's STEM 10 list is the Design & Drill My First Workbench for kids 3 years and older. With this cute plastic workbench, your little one can safely hammer colorful plastic nails and drill bolts.
"The Barbie Ultimate Kitchen is also one of the best toys of the year, and comes with dozens of accessories to give kids a realistic cooking experience," adds Dibartolo. "This is a great one because it's compact, but offers lots of play value."
Curious about what other playthings are popular this season? Here's the full list of the hottest toys that made the cut in The Toy Insider's holiday gift guide:
0-2 years
3-5 years
6-8 years
9+ years
Check out more on their Top Tech 12 and STEM 10.
Apartment Therapy supports our readers with carefully chosen product recommendations to improve life at home. You support us through our independently chosen links, many of which earn us a commission.