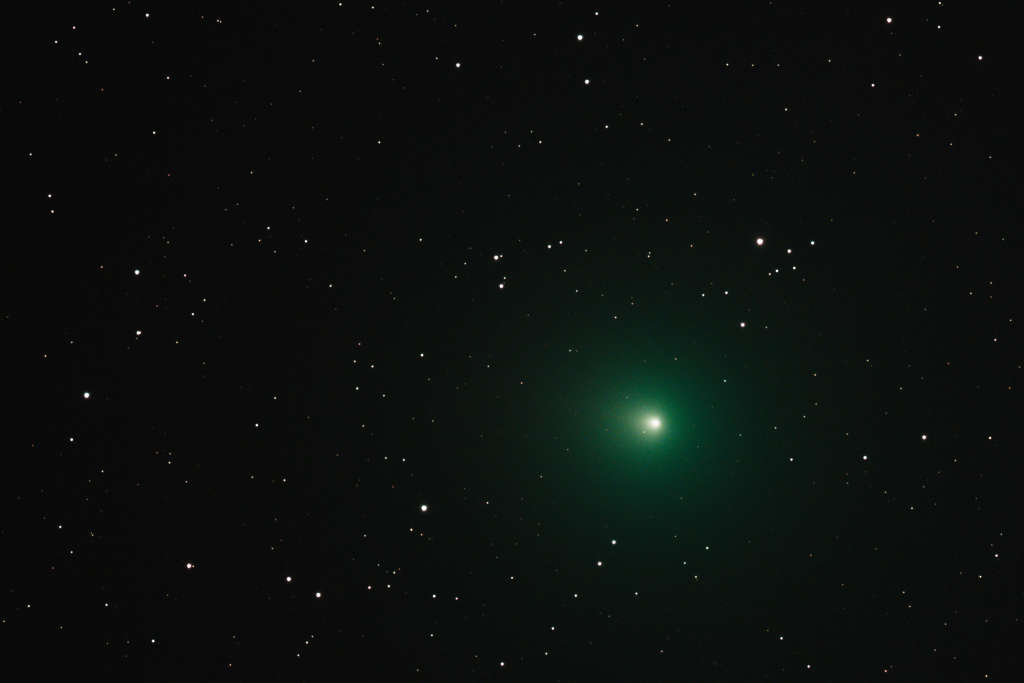 If you're looking to get more into the holiday spirit, apparently all you have to do is tilt your head up to the stars. The green glowing comet named 46P/Wirtanen—also deemed as the "Christmas Comet" because of the timing—made its closest approach to Earth in centuries, and you can catch a glimpse over the next few days.
The comet made its 2018 debut this past Sunday at 7.1 million miles from Earth (about 30 times the distance from Earth to the moon), a distance that scientists expect won't happen for several more centuries. The comet will be visible for several more days, according to NBC News, and astronomers at the University of Maryland created a set of star charts that can help onlookers find the holiday astrological sighting.
It's close proximity made it so it was possible for observers to see it without a telescope in some locations, although the equipment surely enhances the experience. Jay Pasachoff, an astronomer at Williams College in Williamstown, MA, told NBC News that "The odds are against seeing it with just your eyes, though there is no harm in trying." Whatever method you take, it's a given that finding a spot away from the lights will increase your chances of spotting the green comet.
If watching the "Christmas Comet" from the comfort of your couch sounds more appealing (we don't blame you), the Virtual Telescope Project is providing a free live-stream tonight at 5 p.m. E.T. so you can do just that. Pop some corn, grab your coziest blanket, and have a stellar viewing party!