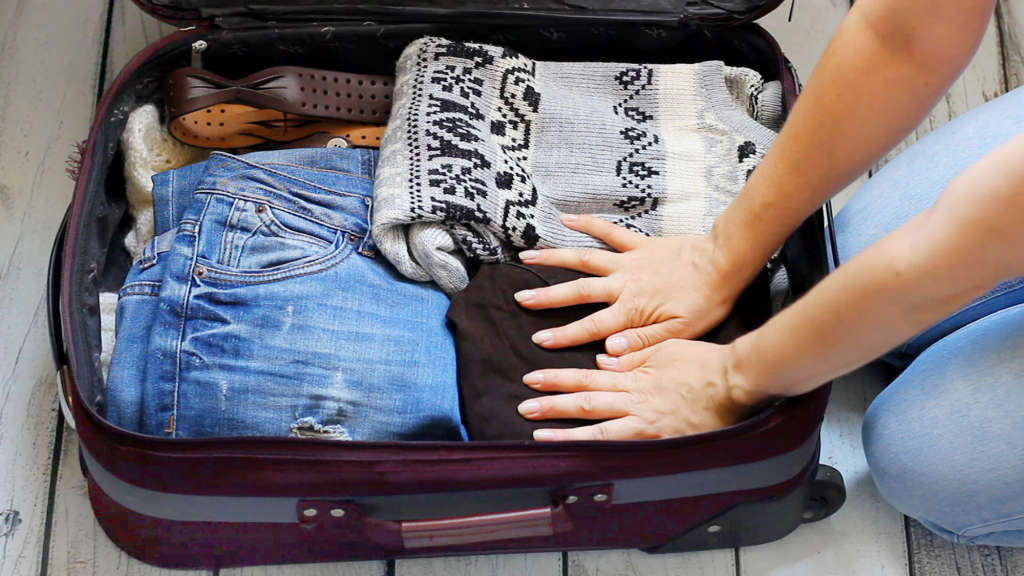 Traveling in the winter is so much fun. No other time of year gives that same "going to grandma's house" feeling (even if that's not where you're going). Winter travel means either escaping the cold, being together with family, or enjoying the time off together before the start of a new year.
You know what's not fun, though? Keeping track of all the coats, gloves, scarves, and hats if you're headed to a cold and snowy clime. And it's even less fun if you have to keep track of your winter clothes and those of your family—making sure no one is trailing jackets or dropping gloves gets stressful really fast.
Packing winter gear is also hard. Cold weather clothes take up so much space, even if most of it is fluff and air. Yet you want to keep your warm clothes handy for when you get to your destination and exit the airport.
Luckily, we have an answer: Travel space bags will save you. They're like the smaller cousins of the vacuum bags you might use for storage, but unlike the storage bags that make the most of your bin space in the attic, you don't need a vacuum cleaner to suction the air out of these. Fill them with the clothes you want to compact and the built-in air vents in the bag allow you to compress the bag simply by rolling it out—something you can handle in even the tiniest hotel room.
This eight-pack is just about $18, bringing the bags to $2.25 apiece—and trust me, you'll be happy to have eight travel space bags. Once you see how much space you save, you'll be packing more than just your winter gear in them.
Another thing these vacuum travel bags are really handy for is storing your dirty laundry on the go. You want to keep dirty clothes separate from your clean clothes, but re-folding them seems odd. The mesh compartment in your suitcase is okay, but it's even better if already-worn clothing that might not smell so fresh (and somehow takes up more room than neatly folded items) is stashed away in the space-saving, odor isolating solution that vacuum travel bags provide.
Along with packing cubes, vacuum travel bags have become part of my regular travel necessities and once you try them, they will become something you reach for every time you pack.
Apartment Therapy supports our readers with carefully chosen product recommendations to improve life at home. You support us through our independently chosen links, many of which earn us a commission.