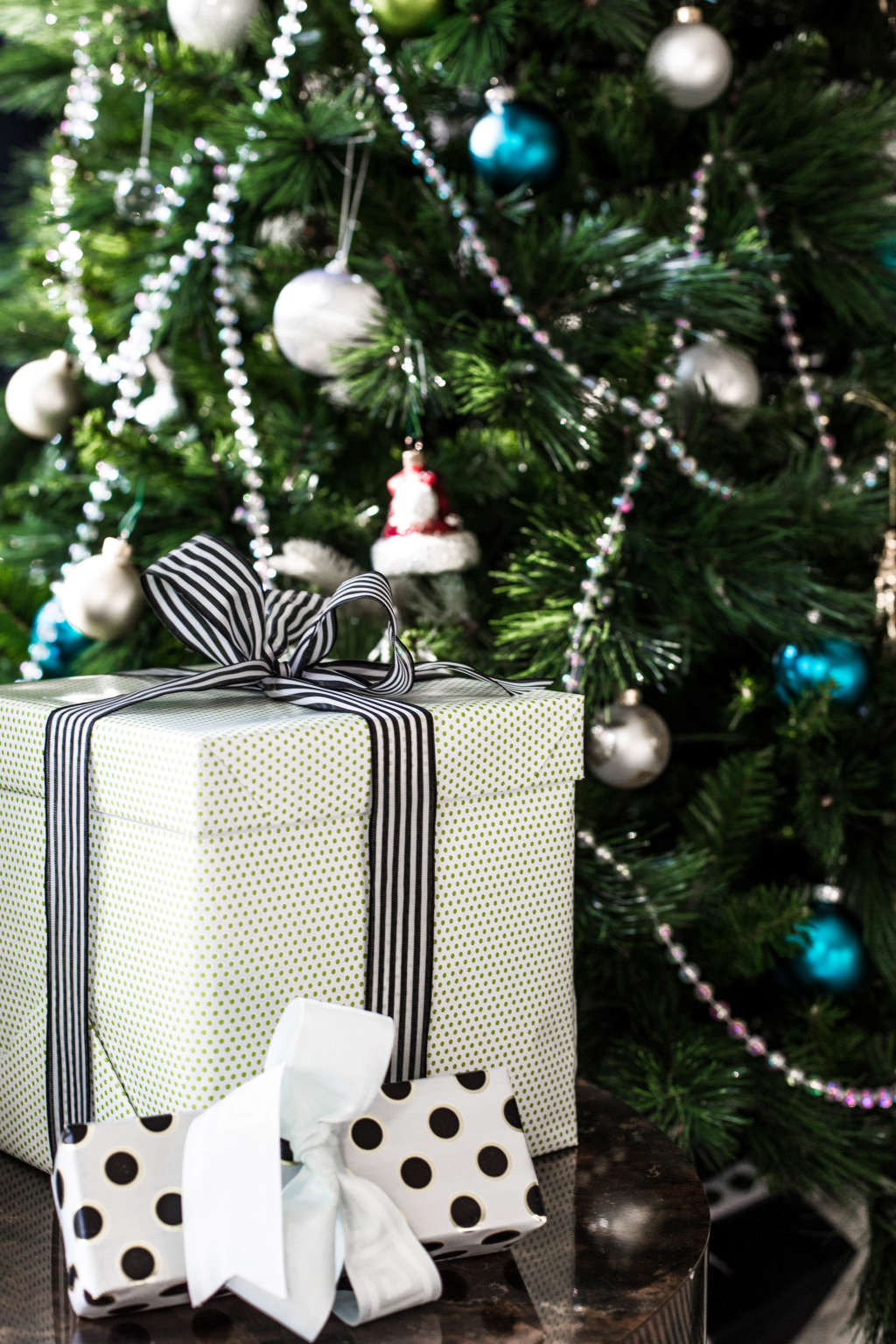 A good gift always leaves a lasting impression. Unfortunately, so do bad ones. Since it's easy to get wrapped up—no pun intended—in all of the excitement of holiday shopping, it's important to know the difference between a thoughtful gift and one that's actually impolite.
So to help save you from any gift misgivings this year before it's too late, we've put together a list of common (albeit inconsiderate) mistakes gifters tend to make. From overpriced presents to cultural taboos, here are eight things you should be more sensitive to when handing out presents this holiday.
1. Overspending
We get it. Between the awesome holiday sales and free two-day shipping, it's easy to overspend when shopping for gifts. But going outside of your budget—especially to impress people—almost always winds up backfiring. Not only do you run the risking of making the recipient feel uncomfortable by giving them an over-the-top gift, spending too much on holiday presents will only leave you with less funds to live on once the holi-daze is over.
2. Regifting (without thinking)
A good re-gift can be a game changer for your holiday shopping budget, but a bad one might make you look like a jerk for years. Do yourself a favor and start a list—in your phone right now!—of all the gifts you're considering regifting this holiday season, and who gave them to you. This way, you'll avoid any awkwardness at next year's holiday party and more importantly, hurting anyone's feelings.
3. Be sensitive to boundaries
Gifting personal items such as undies, pajamas, toiletries, body oils, and the like can cross a line of appropriateness and cause embarrassment to the recipient, even though your heart is in the right place. Also, because of personal beliefs and cultural nuances, some items may be flat-out offensive (who knew giving wine as a holiday dinner gift is an insult to the French?). Just remember to think about who the gift is for and if there may be a need for you to do a little research before you shop. It is always better to be safe than sorry.
4. Gifting anything too fine-tuned to taste
You might think that your coworker or cousin will love your favorite perfume as much you do, but in reality, you're being awfully arrogant. Whether it's a trendy t-shirt or a tangle teaser, unless you know them really well, giving someone a gift that's too specific to a certain style (especially yours) can come off looking pushy and little pompous.
5. Gifting an inconvenience
Sure that huge smart TV on sale seems like an amazing gift for someone, but are you positive they have the space—or need—for it at home? No matter how great a deal you think you're getting, gifting a present that creates more problems for the person in the long run isn't really a gift at all.
6. Backhanded gifting
Be careful about gifting suggestive beauty and lifestyle gifts, such as wrinkle cream, fitness gear, and anything else that might make someone feel insecure. What you might consider "helpful" could easily be misconstrued as mean or suggestive, and the last thing you want a gift to do is make someone feel crappy.
7. Surprise pets
Look, I'm all about finding forever homes for as many homeless pets as possible, but unexpectedly gifting someone with a living, breathing creature can be disastrous for a lot of reasons. Since research suggests that animal shelters often see a spike in pets surrendered for adoption just after the holidays, make sure the person you're presenting a four-legged family member with can actually accommodate them beforehand—and then adopt!