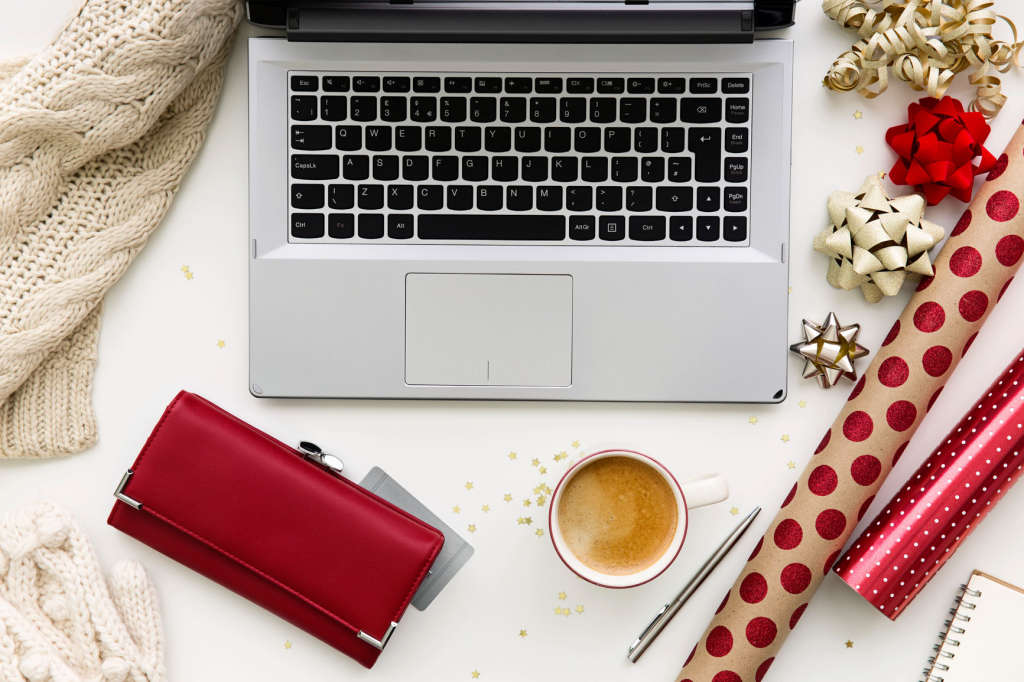 Sometimes a gift card is just hands-down the easiest gift. Don't feel bad about it: The truth is that some people just won't like or need even the most thoughtful gift (hello, regifting). And we all struggle with too. much. stuff. But a gift card, on the other hand, is both useful and practical. Plus it can save precious time when the holiday countdown clock is ticking and cuddling on the couch with "A Christmas Prince 2" sounds more appealing than fighting the mall crowds.
Unfortunately, though, gift cards have a bad rap for being just a little bit generic. So while you can definitely pick an old standby (Amazon, Starbucks, Sephora, and the like)—here are a few of our editor favorites that always feel thoughtful.
This is one of my all-time favorite gifts—pints of delicious ice cream, in gift card form. That means your recipient can customize delivery timing and flavors (like cognac with gingerbread, frosé, or brown butter almond brittle). If you're feeling fancy, package up with an ice cream scoop or a jar of hot fudge.
Was 2018 a (very) long year, or what? Ease some of the tension with a massage. Here's how Zeel works: They send a certified, licensed massage therapist straight to your home (they even bring the table, all you provide are sheets). Rates vary by location—from $117 to $182 for a 60-minute session, including gratuity.
Etsy is a treasure trove of unique finds, but sometimes it can be intimidating to make just the right pick. Let your loved one choose for themselves (feel free to pass along our favorites here).
Give the gift of bulk buys. According to the Costco website, members and non-members can use these cards to shop at any location in the U.S (they can also be used toward membership itself).
Working with an interior designer might sound like it's only for champagne budgets, but companies like Havenly, Laurel and Wolf, and the like, offer you decorating services online. Have a friend who's been complaining about not knowing which colors to paint the bedroom or what art to choose for the living room? Try a Havenly gift card—services start at just $55 (check out our review here).
Ahh, the gift of designer clothes and more closet space. Several Apartment Therapy editors use RTR's unlimited service. Here's how it works: For $159 a month, you get 4 items at a time. Ship them back as you please (all at once, or a few at a time). Free two-day shipping and dry cleaning is included in the price.
Perhaps there is no more thoughtful gift on earth than the gift of completed chores. A three-hour Handy house cleaning starts at $99. 'Nuff said.
Know someone who really needs to get away from it all? Help to make it happen. This gift card is redeemable at more than 150,000 hotels in 200 countries around the world. Feeling fancy? Wrap it up with a luggage tag or toiletry bag.
Deliver dinner tonight—without the trip to the grocery store. For $60, you can provide everything your recipient will need to cook two meals for two people.
Gifting to someone who has no time at all? Skip the cooking part altogether and deliver dinner straight to the door. Seamless serves more than 40 cities in the U.S. and the U.K (find the full list here).
Send a monthly beauty update, starting at $10 a month for three months (or get a discounted $110 yearly rate). Your recipient can decide when to start their beauty subscription boxes. The first month starts off with customer favorites, with customization options after that.
Wine is a classic holiday gift. This time, let your recipient pick their favorite so it doesn't end up in the re-gift pile.
Give a date night or three. Fandango gift cards are accepted at movie chains across the country (find the full list here). Might we suggest you package with a few boxes of candy for purse smuggling—at your recipient's own risk.
Help your loved one try on a new home (or tiny home or castle or treehouse…) for size while traveling.
One last idea we like? Pick up a gift card from your local chamber of commerce, which encourages your gift recipient to shop local.
Apartment Therapy supports our readers with carefully chosen product recommendations to improve life at home. You support us through our independently chosen links, many of which earn us a commission.