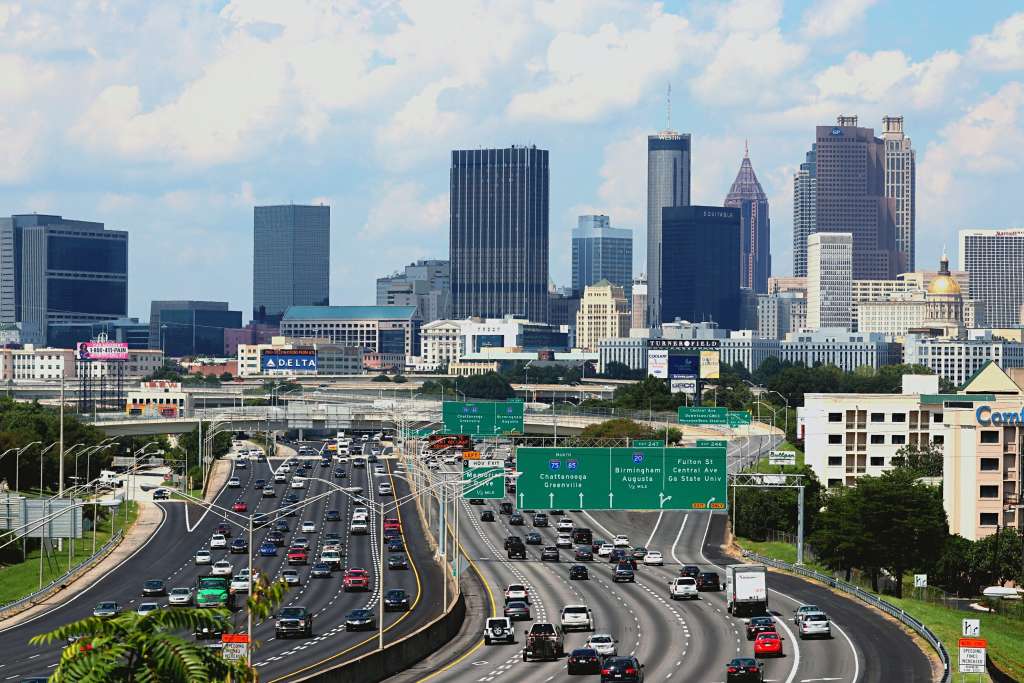 Who doesn't love a little southern hospitality? The beloved city of Atlanta is a thriving metropolis filled with diversity and character, so it's no wonder that some of Hollywood's biggest names have settled down there. Here are just a few of Atlanta's most famous homeowners:
1. Alyson Hannigan
(Image credit: Emma McIntyre / Getty Images)
You know her for "How I Met Your Mother," "Buffy," and the "American Pie" trilogy, but you might not know that Alyson Hannigan has a thriving side gig. The actress is a bit of a real estate tycoon, flipping houses left and right. Though she lives in California with her husband and children, she owns a three-bed, three-bath penthouse condo in the city's Westside neighborhood. In March, she put the property up for rent for $6,500 a month. Not a bad side hustle!
See photos of her condo on Variety.
2. Tyler Perry
(Image credit: Kathy Hutchins / Shutterstock.com)
If you want to see some majorly luxe real estate, just take a glance at Tyler Perry's properties. The actor/director/producer built a 35,000-square-foot mansion in Buckhead in 2007—the process reportedly cost him a whopping $40 million. Unfortunately, Perry didn't have much luck selling it, and had to drop the price down to $17.5 million. (He's was the highest paid man in entertainment in 2011 making $130 million, so we doubt he's hurting.) The mansion was bought by televangelist David Turner, and is currently on the market again for $25 million, if you're interested.
See photos of the mansion on Curbed.
3. Derek Lowe
(Image credit: Tom Szczerbowski / Stringer / Getty Images)
The former pitcher's Atlanta mansion is definitely a home run. Back when Lowe was with the Braves, he had a sprawling French Country-style estate you wouldn't exactly expect to be pro-athlete bait. The five-bed, six-bath home featured spacious rooms with towering 12-foot ceilings overhead. Then there was the finished basement with a wine cellar bigger than your first apartment, as well as a man cave slash cigar room.
See the estate on Trulia's blog.
4. Usher
(Image credit: Gary Gershoff / Stringer / Getty Images)
We got it, we got it bad for this Alpharetta home. Originally belonging to music maestro L.A. Reid, Usher took over when he was just a teen heartthrob on UPN's "Moesha" (Remember that?) The ritzy spread features everything from a home theater and yoga studio, to a spa and sauna, as well as a heated pool and summer kitchen. However, Usher parted ways with the home just this past summer, selling it for $1.5 million. Not a bad starter home if you ask us…
See the mansion on Realtor.com.
5. Mariah Carey
(Image credit: Matthew Simmons / Stringer / Getty Images)
If you've ever seen Mariah rock an episode of MTV's Cribs, then you know she loves all things luxury. So it's no shock that her former Georgia home is a sprawling estate. Located in Buckhead's ritzy Kingsboro district, the 7,100-square-foot estate is a five-bedroom Mediterranean beauty. Though it's been through several price adjustments while on the market in recent years, the home was regularly rented out for a whopping $25,000 per month.
See the home on Curbed.
6. Jamie Foxx
(Image credit: Kathy Hutchins / Shutterstock.com)
Now here's a mansion with some history. In addition to the Oscar winner, NFL star Terrell Owens and R. Kelly have also called this six-bed, 10-bath Lithonia home in the past. (No, not all at once.) The lakefront estate, which measures 9,100 square feet, has more amenities than you can imagine—two recording studios, an NBA regulation-size basketball court, and two home theaters.
See the home on Curbed.