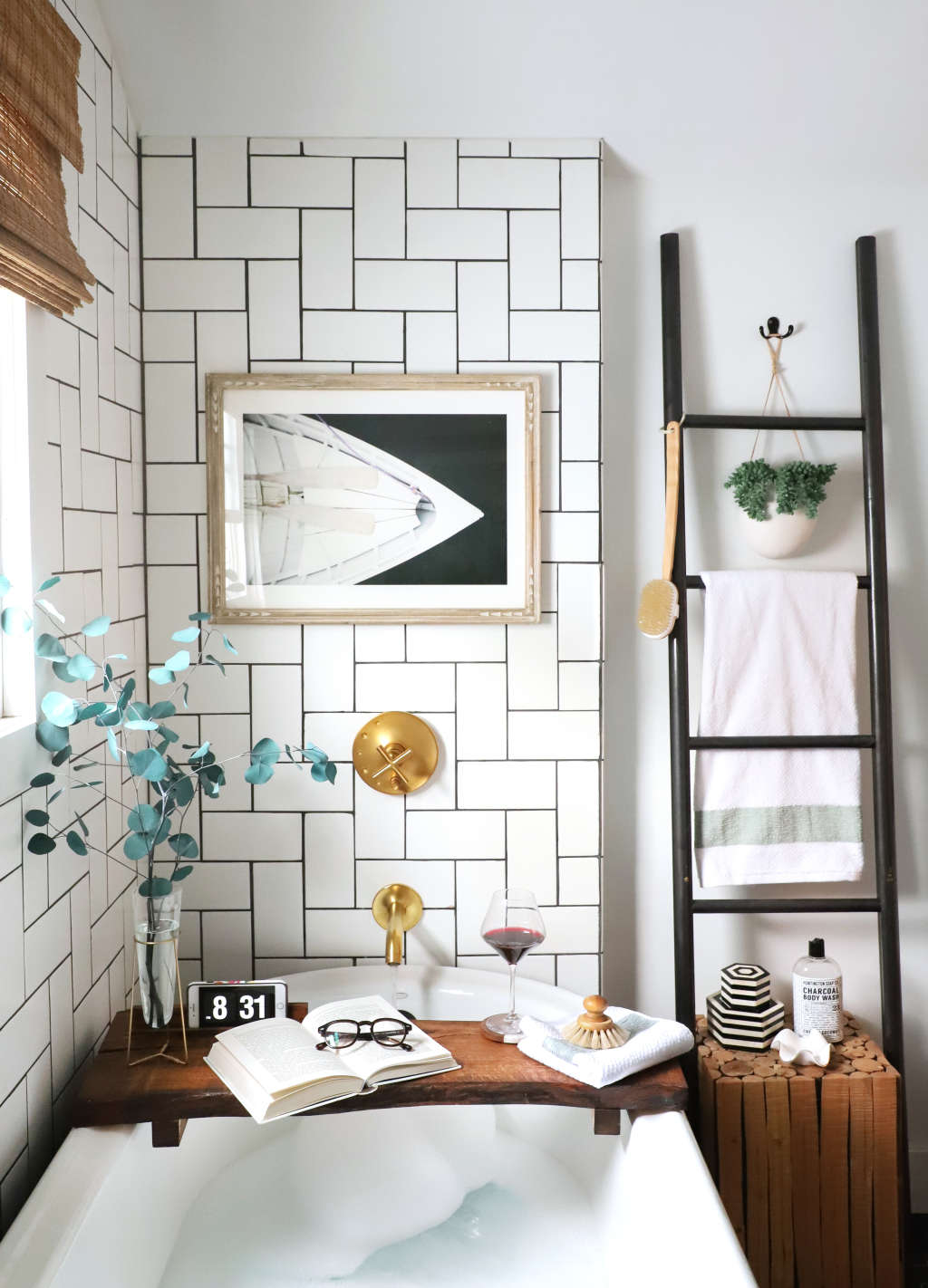 Apartment Therapy Weekend Projects is a guided program designed to help you get the happy, healthy home you've always wanted, one weekend at a time.
There are two weekends left in the year, and therefore two more assignments in our Weekend Projects series. But I'm guessing you have more pressing commitments on your to-do list in order to close out your year, so—spoiler alert—these last two tasks are a breeze.
Not ready to say goodbye? Sign up for the January Cure to start 2019 off right:
I find that the Christmas weekend—whether you celebrate or not—tends to be a time to focus on enjoying your home and your family. But you can spend some time on yourself, too. This weekend's project is all about self-care.
This Weekend's Assignment:
Take an hour for self-care.
That's right. Plan a one-hour activity, just for yourself this weekend. When anybody asks why you're sneaking out to the bookstore or drawing yourself a bath, tell them it's a challenge you need to finish before the end of the year. Whatever you want to take the time to do—bake cookies, read a book, watch a few episodes of a show you're behind on—your only job (as far as Weekend Projects is concerned) is to do it.
If you're thinking, "oh there's no way… I have guests to entertain" (…or meals to make, or rooms to clean), that's fine. You can take a pass on this one. But at least consider that you might be a happier, more productive version of yourself if you take a quick time out—even just 15 minutes—to do a "want" before you start on the "needs."
Here's how to take self-care seriously:
Mark it down in your calendar.
If you share a calendar with family members (or coworkers, should you be working over the weekend) this is even more important. Prioritize this small moment of me-time as if it were an important meeting (because it kind of is).
Try to find a private place to do it.
Sometimes the self-care demands a certain time and place, but if you have any flexibility on either of those fronts, try to make sure your self-care hour takes place when and where you can be uninterrupted.
Know what you're going to do.
It's great to just say to yourself "Sunday at 3PM is my self-care hour," but it's even better if you know exactly what you're sitting down to do. If you start your TV time with a show already in mind, for instance, there are two big benefits: You won't waste any of your precious hour scrolling through Netflix for something to watch, and you get to get psyched about it. If you don't know what you want to do, I loved the ideas in this post about how to spend a "Should-Less Sunday," which included ideas like digging through old cookbooks or collaging.
How will you spend your self-care time?
You can catch up with weekend projects right here. Share your progress with us and others by posting updates and photos on Instagram and Twitter with the hashtag #atweekendproject.
Remember: This is about improvement, not perfection. Each week you can either choose to work on the assignment we've sent you, or tackle another project you've been meaning to get to. It's also completely okay to skip a weekend if you're busy or not feeling the assignment.